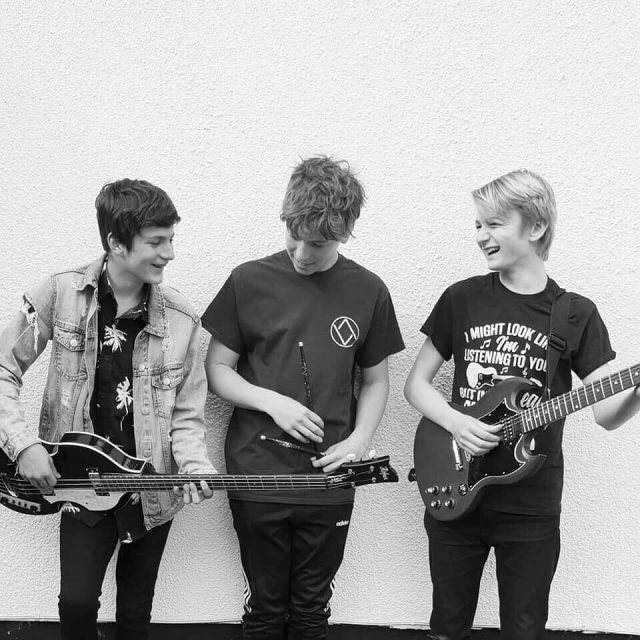 Devon-based rock group Region has been impressing on the indie circuit since forming in 2018.
Region – Mr Unknown
Setting up the release of their debut EP 'Wake Up Call', Region has provided a sample of what is to come with the devastating single 'Mr. Unknown'.
The ominous, menacing track is driven forward by a thumping bass line and a steady drum beat, vehicles for distinctive vocals and incendiary rhythm and lead guitar. And even though the song never really accelerates, its constant, mid-tempo pace seems to contain a very interesting sense of movement and action, which provides even more substance to the song's colorful lyrical approach.
It's like a soundtrack for a mysterious stranger who, after sorting out his business, rides off into the sunset. The song's ending is also very interesting since it features an incisive guitar picking that begins with a more organic and raw timbre that is replaced mid-solo by a modern and smooth one. This transition is made almost seamlessly, which adds another unique musical element to the composition.
The band perfected their approach to the track in their live performances for months before entering the studio to record it. The result is a spontaneous yet polished recording, elevated by Niall Fennell's (The Clause) competent mastering and mixing.
Made up of lead vocalist and bass player Luke McAuley, drummer and percussionist Rio Capron, and guitarist Will McPherson, Region does not cease to impress. Keep your eye open for their new EP set to be released next month and make sure to follow them on social media. The future looks bright for this singular, high-powered indie rock outfit.
Discover more from Region
Discover more on RCM
Words Fidel Beserra