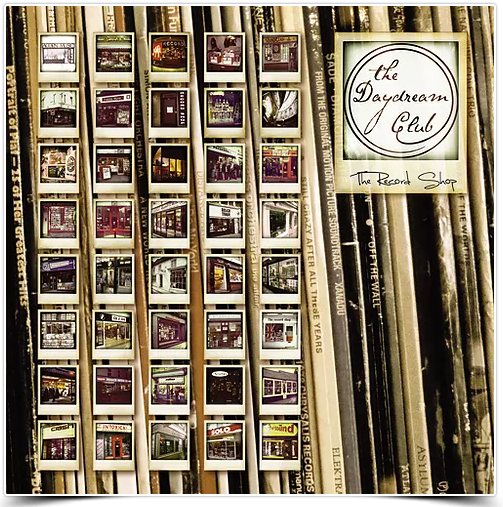 Record Store Day is the one day of the year when over 200 independent record shops all across the UK come together to celebrate their unique culture.
Special vinyl releases are made exclusively for the day and many shops and cities host artist performances and events to mark the occasion. Thousands more shops celebrate the day around the globe in what's become one of the biggest annual events on the music calendar.
Find your nearest independent record store
Although there's only one Record Store Day a year, the team at RSD work throughout the year to celebrate our independent record stores by spotlighting exclusive releases, events and special news. Click here to find your nearest store and here to find a list of 2018 Record Store Day releases.
The Daydream Club release 'The Record Shop' for Record Store Day
Record Store Day will always have a special place in our hearts, because back in 2011 The Daydream Club released their debut single 'The Record Shop' to coincide with the day. 'The Record Shop' was written as a tribute to the golden years of vinyl and independent record stores. The single is backed by the equally beautiful instrumental 'The Musician.'
The Record Shop is available to buy in Limited Edition Vinyl format (plus Mp3 Download) from The Daydream Club's online Poco Poco Records shop along with lots of other products including CDs and Sheet music.
"We didn't know about Record Store Day when we wrote the track" explains Adam, "but the lyrics really seem to resonate with people, who like us, enjoy trawling through record shops and discovering musical gems."
The duo approached the remaining independent record stores in the UK asking them to stock the single and send a photo of their shop. The specially designed vinyl sleeve features photographs of 40 independent UK record shops.
"I listen to that song and want to visit my nearest independent record store straight away." Hive Magazine
Brixton Session #34 – The Daydream Club – The Record Shop from Blindeye Films on Vimeo.