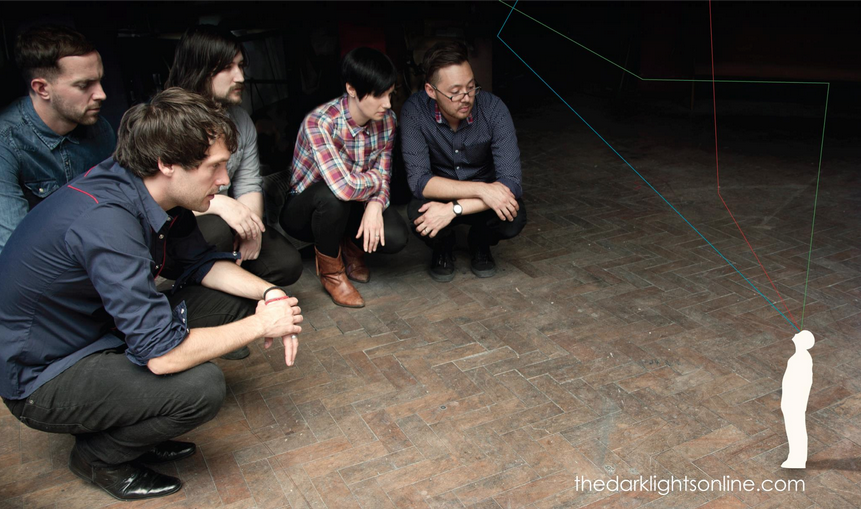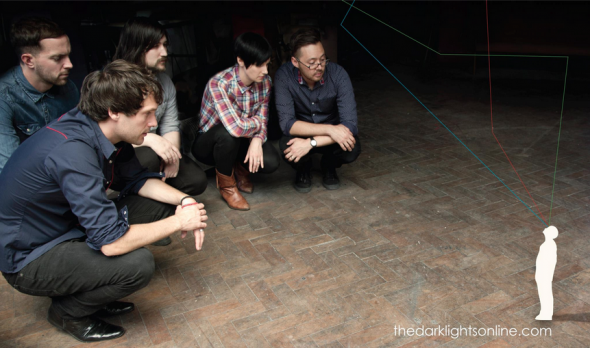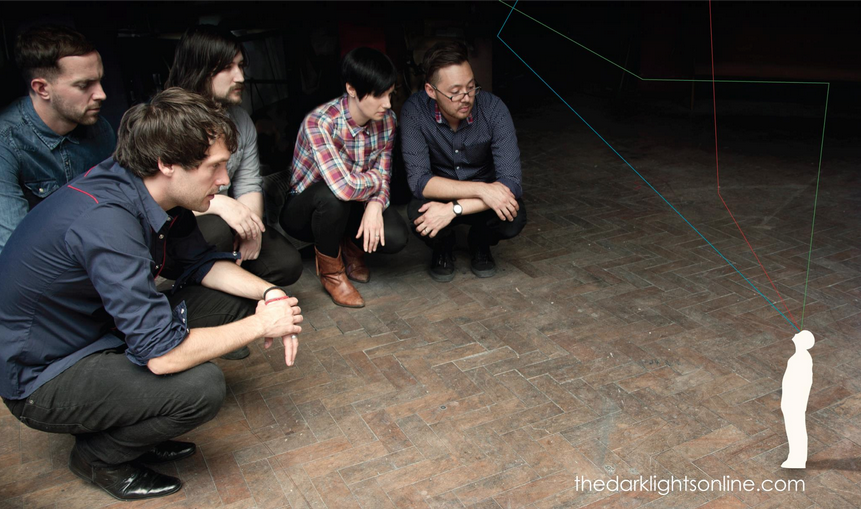 We sent our very own Ellie Witt along to catch up with former band of the week 'The Dark Lights' to find out more about their influences and the differences between the English and Australian music scenes.
You guys are a band across two countries, England and Australia.  How do you feel this has influenced your music?
We've always been influenced by UK music so that is integral to the sound, but I think the Australian influence perhaps adds an edge to it. Also there a subtle cultural difference in the 2 countries, so the way we go about things is influenced by that – a mix of the Aussie battler and the polite English.
Is there a big difference between the English and Australian music scene? …Which one do you prefer!!?
In Australia, indie bands almost always get paid and there is less reliance of promoters (middle men) to put on the smaller type shows. Who wouldn't prefer that? However, UK is a much bigger scene with more access to opportunities and closer ties to Europe and the US. Plus you can cover lots more people in a much less time, which makes touring easier. So it's a tie. We're fence sitters.
What's the rationale behind the name of the EP?
Our drummer is a designer so he came up with the concept, which I think relates to our 7", which was "Xray Spectacle 1". There was originally meant to be a number 2, but we decided to go straight to the EP. I could be making this up, but maybe it has something to do with all the lyrics being quite introspective and seeing through people? That sounds poetic right?
There seems to be a range of very different influences in your music – can you name one which is the most prominent?
That's a hard one. A few big influences are Bloc Party, Arcade Fire & Friendly Fires. Plus The Presets have been quite an influence on the more dancey tracks. There is also a Chaz and Dave influence, but I personally hope that doesn't show through.
Are you listening to any great new bands at the moment which we need to check out?
There are some great up and coming bands around the UK who we've come across in our travels. I have to mention the 2 artists that have the same representation as us – Christa Vi and Vetoes, both very talented in their own right. Plus a few bands that we played with on our tour last year that stood out were The Physics House Band from Brighton, The Colours from Blackpool and Free Control from Leicester. The great thing about all of the above mentioned is not only are they amazing musicians, but awesome people too.
If you were stranded on a desert island and allowed to have any 3 things, what would they be!?
The things I would like to take require power – my Mac for the internet and to write tunes, my bass and iPod. I'm a geek.
As an independent artist what's the biggest challenge you face, and how do you try to overcome it?
The biggest challenge is having the funds to achieve your goals. The way we get around it is being very DIY and using the skills we have in the band to get a lot of things done. Plus we collaborate with like minded bands wherever possible, as its better not to work in silos – and a lot more fun that way!
[soundcloud url="http://api.soundcloud.com/playlists/1836946″ height="200″ iframe="true" /]