After 12 months of writing and recording, Melbourne's Blackchords are back and excited to release the much-awaited first single 'Dance Dance Dance' on May 21st, the single is accompanied by a second track 'As Night Falls'.
Blackchords 'Dance Dance Dance / As Night Falls
Dance Dance Dance will be given away as a free download from their BandCamp page and is taken from their forthcoming second album, due for release later this year. The single is a double a-side, backed by a re-recorded version of the dark and majestic 'As Night Falls' originally written for the Australian feature film Blame (2011).
We loved the original, but this new version is even better, bringing the song to the climax it deserves. Nick Milwright's vocals have never sounded so heartfelt.
Blackchords have been working on their new album with Grammy-winning producing maestro David Odlum (The Frames, Gemma Hayes, Luka Bloom, Josh Ritter, Tinariwen) The band bunkered down in an isolated barn/studio in Country Victoria for two weeks, experimenting with intense time pressure to give greater feeling with less analysis. Odlum's drive to capture the groups unique sound was unwavering, "He flew in from France the night before we started, worked 16 hour days and flew out on the last day after we finished at 5am. He spent his summer holiday in Australia and pretty much saw no light!" explains singer Nick Milwright.
Their debut self-titled album, with its blend of layered indie rock sound, and introspective lyrics drew favourable comparisons with the likes of  Radiohead, Jeff Buckley, Ryan Adams, and Interpol.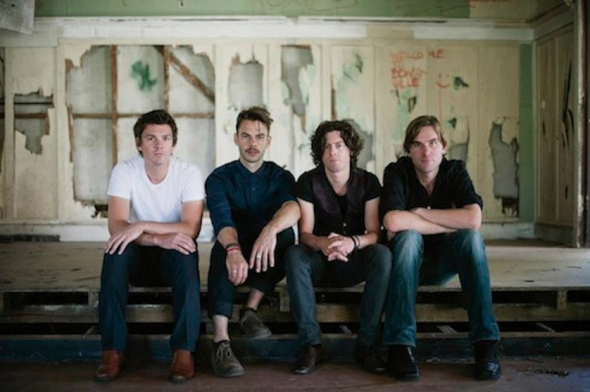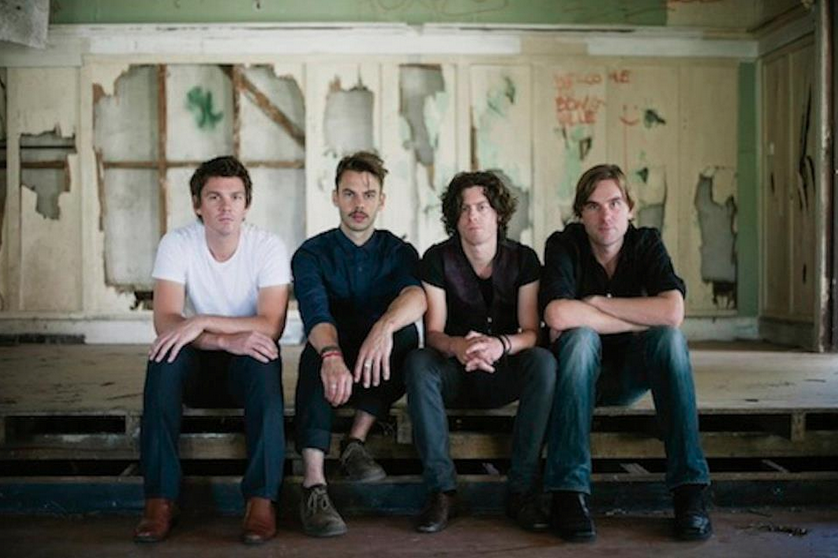 So just as they were being pegged as 'indie miserablists' Blackchords return with a new single that leads with a hook undeniably buoyant and euphoric. There may still be a trace of melancholy but this is Blackchords capturing the undeniable energy of their live shows and pulling you to the dance floor.
The video for 'Dance Dance Dance' was filmed during recording at 'The Barra Shed' in the Yarra Valley, and provides a fascinating behind the scenes glimpse of the band at work during the recording process.