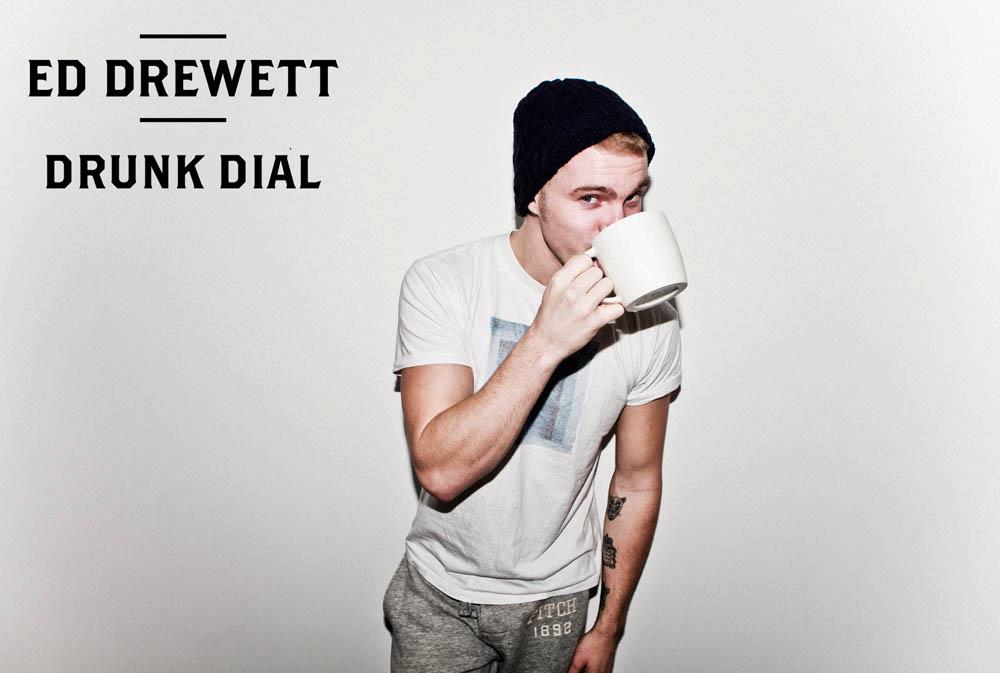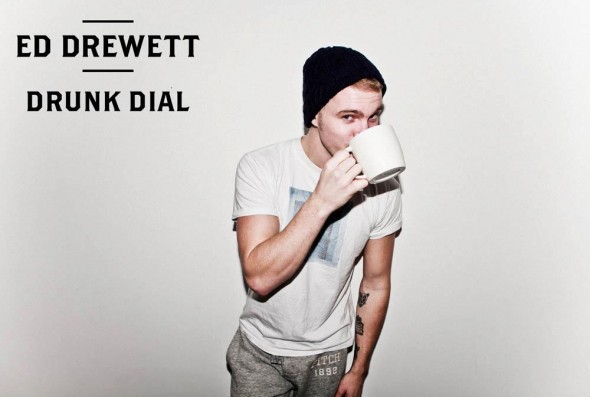 We caught up with singer / songwriter Ed Drewett to find out about his new album and how he ended up writing hits for The Wanted, Olly Murs, One Direction and Stooshe. 
Tell me about your journey in music so far
I left school at 16, spent 2 years at a performing arts and popular music course till the age of 18. After many tedious jobs and luckily being introduced to someone with a contact in the industry, I finally had an 'in'. I built up around 10 songs and was finally taken into Warner Chappell music publishers and after a year of more writing, finally signed to them in 2009. Within a month of signing to Warner Chappell I had signed my first record deal to Virgin Records. Spending the next two and a half years in a very unstable label and having lost many people from my team I was eventually dropped in 2011. I was then picked up by Polydor Records spending around 10 months there, unfortunately facing many of the same problems I had previously encountered, I was dropped in 2012 and since then have set up my own record label and am going completely independent.
And how did you attract the attention of a publisher? 
I was literally taken into Warner Chappell by the first producer I worked with who was published by them himself. The first song for The Wanted, 'All Time Low', was initially written for myself. My record label at the time weren't ready to release me so I gave the song to The Wanted lads. Having this hit with them opened many a door for my songwriting future leading onto writing for Olly amongst others!
How old we're you when you wrote your first song?
I was 12, the song was called 'Frisbee'.
What's your songwriting process?
I start with chords, free style melodies over the chords, pick my favorite and lyric over my chosen melodies. Being a successful songwriter is all about knowing when you've got something good. You have to trust your ear! I normally write in the studio with the producer or at home in my bedroom.
Which song do you wish you had written?
Aerosmith, 'Don't wanna miss a thing'.
We recently interviewed David Penn from Hit Songs Deconstructed – as the name suggests his company analyse hit songs to understand the ingredients of a hit. When you are writing a song, how conscious are you of the supposed rules of a hit.
Although there are most definitely certain things you can do to insure how instant a song is, I truly believe the marriage between the melody and chords is the most important factor that goes into the writing of a hit song.
Looking back at the success you've had so far as a writer did you instinctively know when you have written a hit record? Or was it a surprise when The Wanted had the success they did.
I'd initially recorded the main chorus melody 6 months prior to going into the studio to write the song. It was a melody that refused to leave me but having never written a hit song before I obviously didn't know for sure how good it was. After 'All Time Low' was a hit, I then knew I could somewhat trust my melodic instincts!
Any songs you have regretted giving away?
Absolutely not. It's always great to see a great song go to an artist who will do it justice. I get more than enough pleasure hearing it on the radio and seeing it do well in the charts.
Who would you most like to write for? (Alive or dead)
Sting and Frank Sinatra.
How do you decide which songs to keep and which to sell?
Most of the time every song I write could potentially be for me unless I'm drafted in to write specifically for or with an artist.
Do you write in response to a brief or do the songs come first and are they offered to the artists?
Despite most of the time having a brief from the artist's record label, I tend to go into a writing session in the hope of just writing a fantastic song. Most of the time the song the label pick ends up being nothing like the original brief.
How does it feel to be taking centre stage yourself?
Having originally started writing songs for myself i've always been mentally prepared for it, it's just been a long time coming. It's been a very character building few years to say the least!
What's the response been like so far to your music?
It's been fantastic! It's quite clear that people tend to prefer my more organic material of which there is lots of on my album.
What kind of music do you listen to?
I literally listen to anything that I instinctively like. My music collection ranges from Slipknot to Westlife, Reggae to Punk Rock. There are great songs in all genres of music.
Are there any new artists you'd like to mention / recommend our readers check out?
Although I tend to prefer older music there is a band called Twin Atlantic, I really love a few of their songs. I recommend their song 'Make A Beast Of Myself'.
[soundcloud url="http://api.soundcloud.com/tracks/14299111″ params="" width=" 100%" height="166″ iframe="true" /]
What can we expect from your debut album?
You can expect a wide range of songs from upbeat, uptempo high energy songs to melodic, epic ballads.
Will you continue to write for other people if your solo career takes off?
Absolutely!! Through all the bad times writing for other people has kept me secure in the music industry. I'll never stop writing for other people.
This is 'Drunk Dial' released on March 10th. It's the first single to be taken from Ed's debut album out later this year.
[youtube]http://www.youtube.com/watch?v=ifIfpAWC4Jg[/youtube]
Update:
Ed Drewett is giving away a free track called 'The Passing Note' get your copy here!