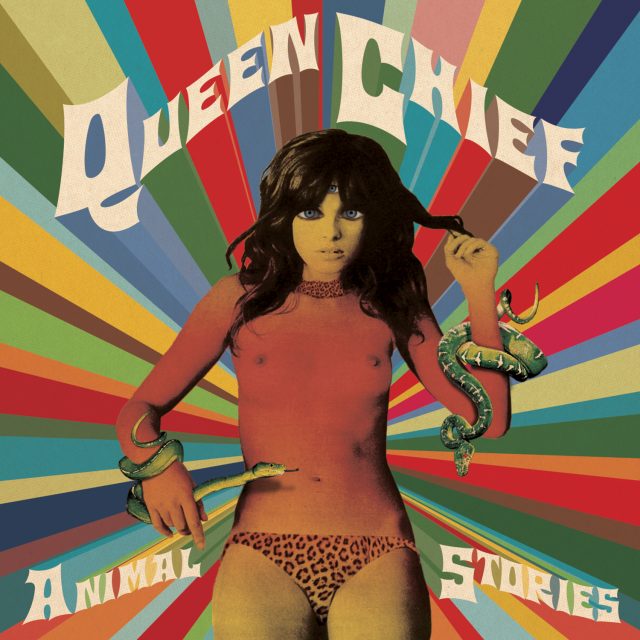 Five years after we crowned them a RCM Band of The Week grunge rockers Queen Chief return with Animal Stories, their debut full length album.
Animal Stories is the first full length album by Pacific Northwest dirt bag, bell bottom wearing, BMX bike riding, grunge pop natives Queen Chief.
The new album touches on subjects from getting high and running from the cops to ancestor worship carried from generation to generation, bloodline to bloodline and spirit to spirit. All of the Animal Stories explore the relationship we humans have to our animal counterparts both in behavior and in spirit.
The songs explore the sonic space between the stoner boogie pop of Queens of the Stone Age, the dirty angst ridden grunge of early Nirvana and the moody atmospherics of Icelandic dream-core outfit Sigur Rós.
We've waited a long-time for this album, but after seconds of opening track Rosemary it's clear the wait has been worthwhile.
Queen Chief's leader, Justin Lien (guitar/vocal), is a Native American, proudly pumping Hidatsa, Mandan, Sioux and Paiute blood through his veins. Living off the Rez, he is caught between worlds in the midst of being alone without a place to call home. This is the spirit that guides Queen Chief forward.
Animal Stories was recorded and produced by Portland, Oregon native Daniel Riddle of King Black Acid.
Discover More
Queen Chief – Band of The Week