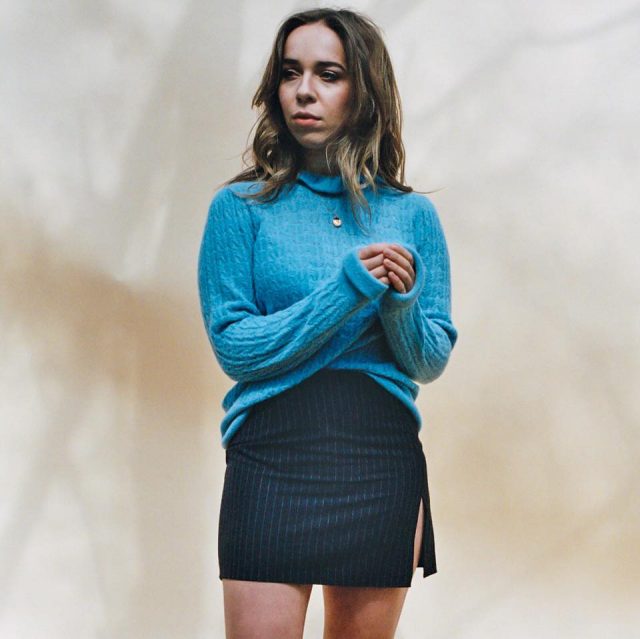 Dripping in sophistication and a sultry, retro feel, Olive Featherstone has arrived with her glowing debut single 'Opium Requiem'. Lyrically delivering a wistful, melancholic story, Olive takes those painful situations and feelings that we all experience, and turns them into poetic nuggets of wisdom that you can't help but get lost in. 
Olive Featherstone – 'Opium Requiem'
The Bristol-based rising artist has shared the debut as the first taster of her upcoming album 'I Was Wondering, Lost', set to grace our ears this Autumn. The unreleased project tells of Olive's most intimate life stories, centering on themes of drug abuse and de-personalisation. 
'Opium Requiem' sees Olive's echoey croon glide on top of powerful guitar riffs and commanding percussion, beginning softly and slowly, whilst travelling towards an empowering climax. As the song builds, the goosebumps raise, as listeners feel every moment of Olive's meaningful intent. 
Speaking on the single, Olive explains:
"I wrote this song at the end of a turbulent relationship with someone who would be awake whilst I was sleeping in the same room – he'd be sat by the window, smoking and watching people go by. I always thought that symbolised the distance we had between us in that relationship."
Olivia Jasmine Noonan, musically known as Olive Featherstone uses her moniker as a special sanctuary to express herself freely, and wear her heart on her sleeve. Her open and authentic approach to penning lyrics and piecing together melodies absolutely shines through every second of her debut, marking it as a real gem to emerge from the indie scene. 
Discover more from Olive Featherstone
If you like Olive Featherstone you might also enjoy Kitty Finer
Words Chloe Hadded