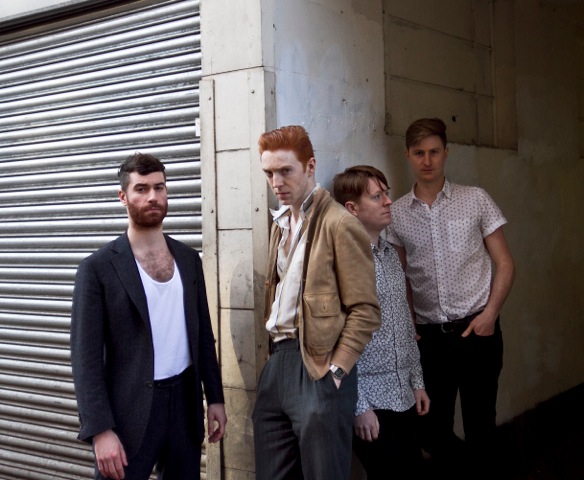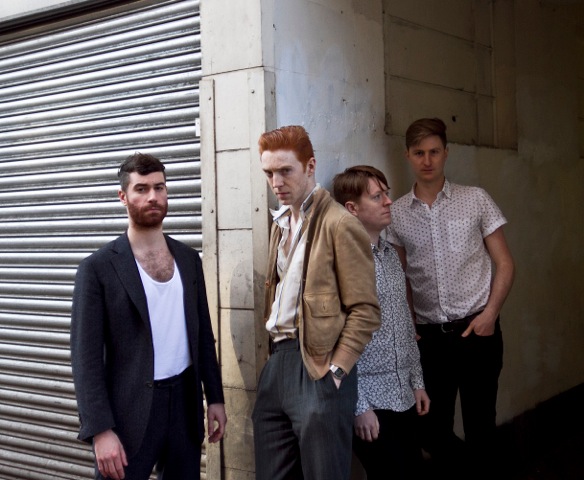 Right Chord Music favourites Night Engine, fresh from the outstanding performances at The Great Escape, have announced a run of three shows in London in August. The band will play consecutive Wednesdays (7th / 14th / 21st August) at the legendary St. Moritz club in Soho. The band have also confirmed an NME/Radio 1 stage slot of Reading & Leeds festival, no small feat after just two singles. Check out this new video for live favourite 'On And On' filmed at two of the shows in Brighton and the mad dash in between.
[youtube width="640″ height="360″]http://youtu.be/CC24Cp0ubdA[/youtube]
From their first public appearance following the phenomenal reaction to the posting of early track 'I'll Make It Worth Your While' on Soundcloud at the close of 2012 Night Engine described their sound as 'the music of the city' and talked of the lure of the heart of London's historic club-land to four boys from the capital's outer edges so the shows are, in some ways, a homecoming. Given that all their London headline shows, including the recent XOYO date, have sold out in advance expect these dates to be hot, packed and thrilling.
In addition to the Soho residency Night Engine play selected festivals across the summer, all confirmed dates for the band are detailed below. See you at Latitude boys!
July 20th                                     Latitude Festival Lake Stage
August 7th                                   St Moritz, Soho, London
August 14th                                 St Moritz, Soho, London
August 21st                                 St Moritz, Soho, London
August 23rd                               Reading Festival NME/Radio1 Stage
August 24th                               Leeds Festival NME/Radio1 Stage
September 28th                         Underground Festival Gloucester
Read other RCM articles about Night Engine