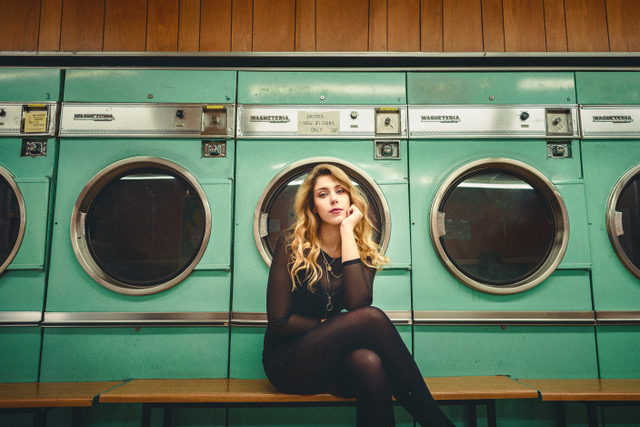 Natalie Shay one was of our favourite artists of 2018, she played our Blogtober Showcase, a RCM Facebook Takeover Session and made our end of year 18 of 2018 best of Spotify playlist. Now she kicks of 2019 with a brand new single 'Yesterday'.
If you looked up 'infectious' and skipped passed the nasty, nasty illnesses, you would probably find 'Yesterday' by Natalie Shay.
The track features ethereal dreamlike soundscapes, infectious lyrics and textured vocal arrangements which highlight Shay's stunning vocal abilities. Thematically this indie pop song narrates the story of getting over a relationship that never became what you wanted it to be, falling for someone that you know never wanted anything serious. The track was co-written and recorded with Jonathan Vears (Imagine Dragons) and mixed by Pete Dowsett (The Vaccines).
'Yesterday' is already picking up the attention it deserves. Listen out for the track on episode 252 of our Lost On Radio Podcast & Playlist, or stumble across it on Spotify's own, New Music Friday Playlist. Shay recently had the privilege of performing at the Royal Albert Hall, as well as being a featured artist on BBC Radio London.
As a classically trained guitarist from the age of five, Shay's outstanding talents soon found herself accepted into the prestigious BRIT school, known for producing such prodigies as Adele, Jessie J and Katy B. Shay credits her time at the famed BRIT school for encouraging her independence, "It allows students to develop creatively and socially so that they are prepared for the world once they graduate", explains Shay. 
Catch Natalie Shay live at her first headline show on February 2nd at Thousand Island in London.
Discover more of Natalie Shay on RCM