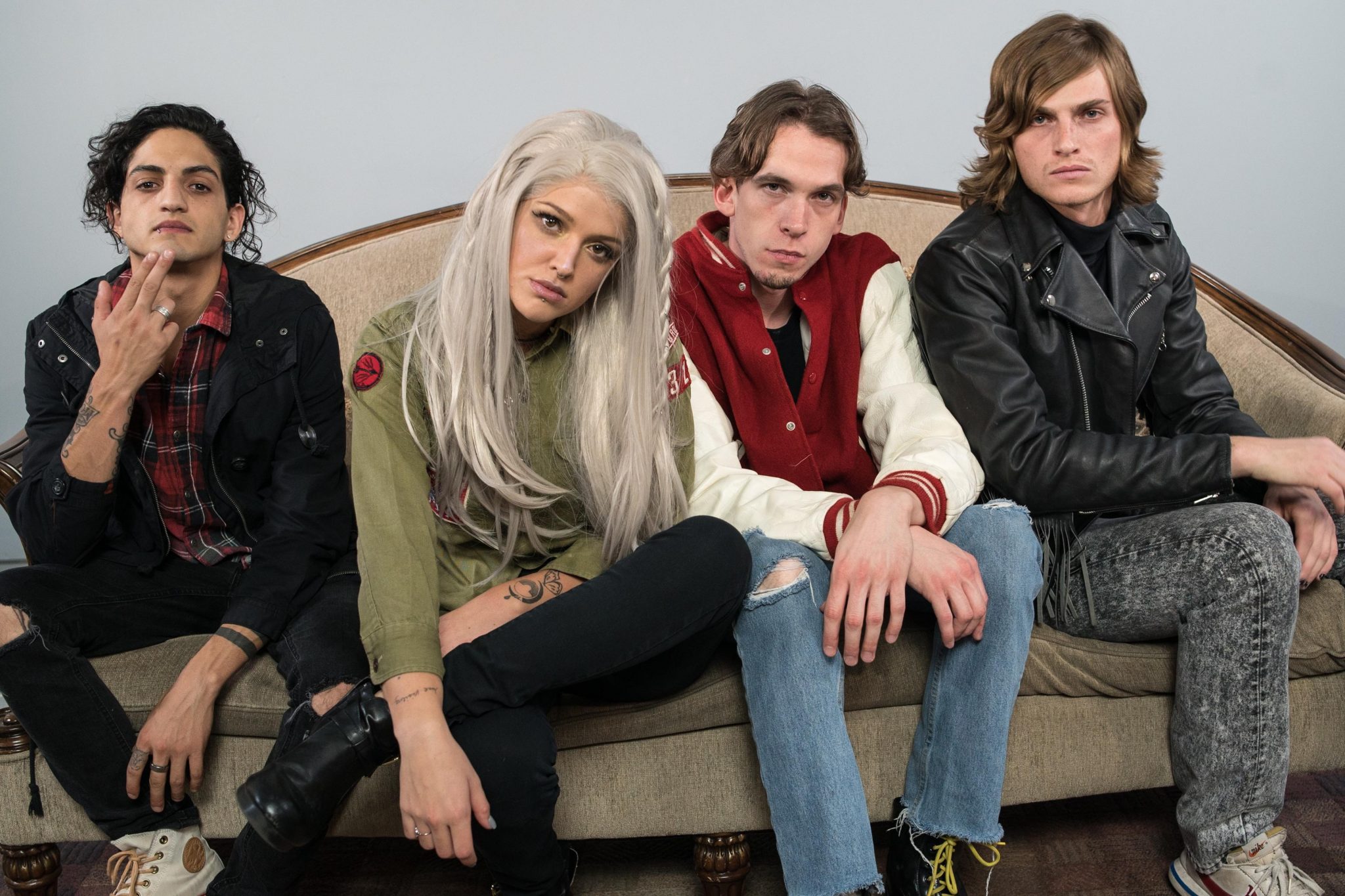 On Tuesday 27th Feb, The Nectars are launching our Takeover Sessions, playing a special gig via the power of Facebook Live. Ahead of the show, we caught up with the band to find out more about the music that inspires and excites them.
Who started the band, how did you meet? 
Jon here, Mike, and I have played in a few projects together with varying degrees of success. After becoming brothers on the road we realized our personal listening choices lined up almost identically. We both loved aggressive high-pitched vocals with sloppy guitars and solid drums. After talking it over with Mike we knew we needed to find a strong female frontwoman and a guitarist with wide enough scope to get where we wanted to go. Lucky enough Jess and Mike were childhood friends and B had already auditioned for a past project. Once they were in the band there was no second-guessing.
Who are the bands and artists that inspired you to start a band?
It's probably a bit different for each of us but we're all drawn to powerhouse rock bands. Bruce Springsteen, Led Zeppelin, Blondie, Tool, Fleetwood Mac, No Doubt, Garbage, The Strokes, The Killers, Nirvana, The White Stripes and so much more.
How much do your surroundings inspire your music, do you think you are a product of your environment?
To some extent, everyone is a product of their environment. Do I think you can hear Jersey in our music? Hell yeah! There are songs in our set that are bitterly cold and exhausting like an NJ Winter and some tunes that pull us right to the balmy August nights down the shore.
What's your process for writing songs? Who does what?
It ranges widely from song to song but usually, we all just get together in a room with our instruments and start from the bottom up. A cool beat or bass line might inspire some guitar chords and Jess will drop a melody. Later on, Jon and Jess usually work out the lyrics, (sometimes right before recording them haha) and that usually solidifies the song. Of course, we've started songs in just about every other way though. It's all about finding something with a vibe and amplifying it with layers.
If you could headline any festival in the World where would you love to play?
Reading and Leeds sounds pretty cool…
If you were the headliner, who would be your dream support acts?
 The Voidz, Surfbort, Kendrick Lamar, & Young Thug.
Who are you currently listening to?
It's endlessly changing but Merle Travis, Willie Nelson, Surfbort, Gary Numan, Mgmt, Cro-mags, Ty Segall, Shame, Lady Bird, Springsteen, Kimbra, Merle Haggard, Spring King, Jaco, King Krule, A$AP Ferg, Prince, Botch, Sizzla, Isaiah Rashad, Alvvays, Elton John, The Rentals, and some Django Reinhardt this week.
Which other new/unsigned bands that you have played with, would you recommend we check out?
Our dudes in The Cold Seas are another great Jersey Indie band who holds true to their roots. Definitely peep their new single "Retrograde".
What's next for The Nectars?
SO MUCH! We're dropping a new song called 'I Want it!' February 23rd with a televised trip to Jupiter to follow. As we speak we're choosing the tracklisting for our debut EP/Album/Compilation/Mixtape/Whatever due out this summer on vinyl and streaming services available worldwide!