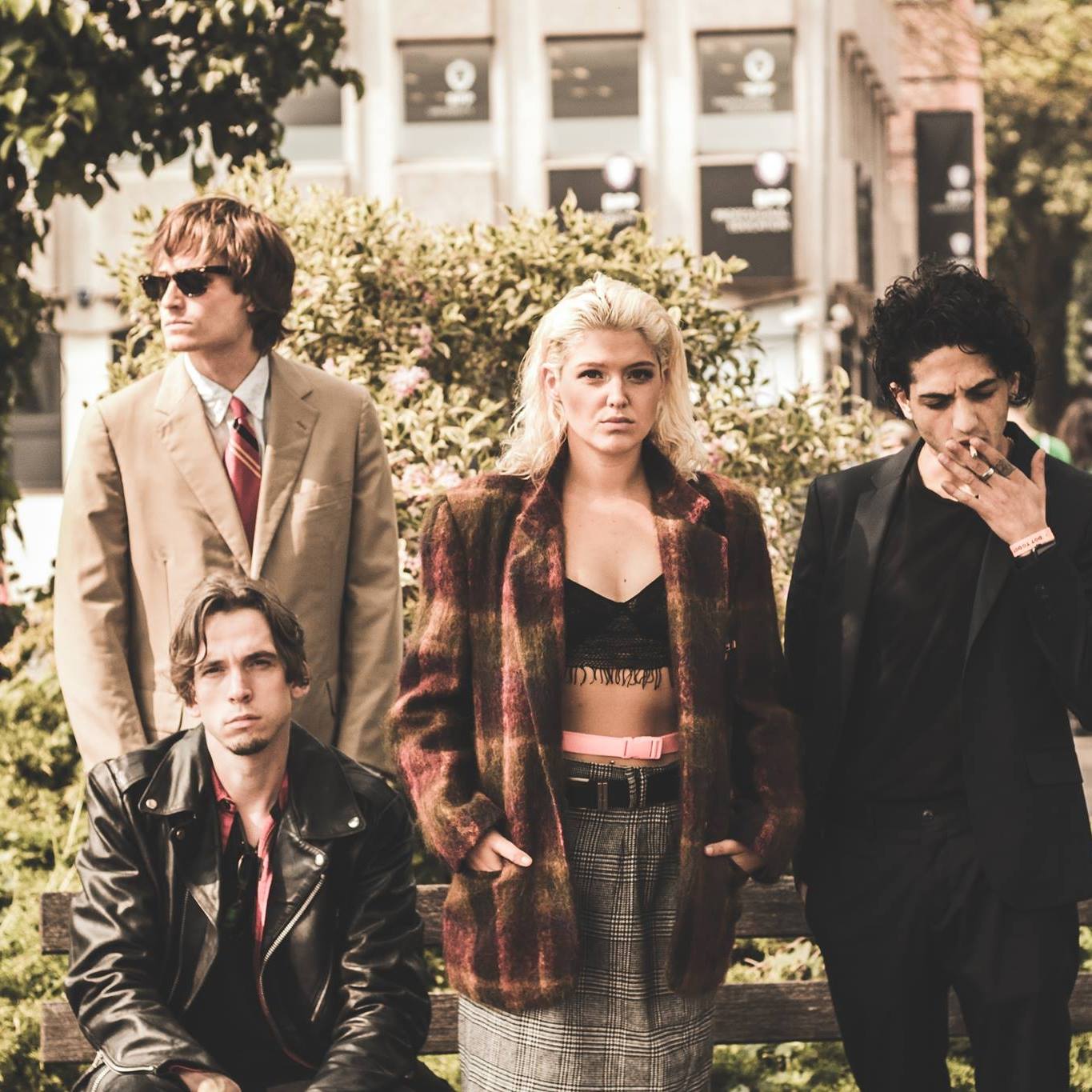 The Nectars are the real deal. This is a band to love, they not only ooze cool, but they have the songs to back it up. Their debut album 'Sci-Fi Television' delivers like a 'FedEx Rock n Roll Teleporter.'
Sci-Fi Television is the work of lead singer Jessica Kenny, Mike Montalbano (drums/vocals), Jon Paul (bass) and Michael Baron (guitar), the band describe the album as their search for inner peace and an attempt to escape from some of the evils that have taken centre-stage in the world.
"Sci–Fi Television' is our cumulative answer to the last 60 years of rock music, dissected on our alien operating table. Immensely personal and sometimes profoundly goofy, we wrote these songs as an attempted escape from all the real life monsters surrounding us. What we didn't realise initially was isolating ourselves from the turmoil of news media left us alone with an entirely different beast. Ourselves. Picking apart the bad habits of our 20's through song brought clarity to our band message. Profound societal change begins from within. There's no hiding from yourself. With that in mind we're abducting Rock N Roll, and never bringing it back. Enjoy."
Imagine an exhilarating, roller-coaster ride through the history of guitar pop and you have Sci-Fi Television from The Nectars. From the short, sharp shock of garage grunge album opener 'Holy' to 'Heaven' the song that started our 2018 in such style…
"Jessica Kenny evokes the spirit of 'Don't Speak' era Gwen Stefani on hiatus with The Strokes"
Single 'We Will Run' was always good, but as part of this album it sounds utterly glorious. A modern anthem of summer adventure and self-expression. Cyndi Lauper is kicking herself about now. Wind your car windows and turn this up to max.
'I Want It' is like an advert for ketchup…all tease and then just when you are about to give up, it's everywhere!
Jessica explains… "As a band we always like to toy with power dynamics and thought a woman demanding sex would be jarring to chauvinist ideals. With that in mind we needed to write a song encapsulating the feeling of being stoned, late at night, post show, covered in sweat, eager to fulfil our own physical desires. The slogging pendulum of a riff was born out of Jon's frustration with guitar-less pop music dominating what's left of alternative radio. Following in the lo-fi footsteps of our idols Ty Segall and Thee Oh Sees we assembled a track that cuts open your ear drums and drinks the blood as a midnight snack. Do you want it?"
'Lights Off' radiates a feel-good ambience, with upbeat melodies and themes of sex, highs and partying, questioning "What's it for? / This life's a waste if you don't take it for more",while closing the album is the snappy 'Tired' which ramps up their sassy, punk style, with Jon Paul sharing vocal duties reminiscing on their fun nights out.
Although Sci-Fi Television might evoke rock n roll history, it retains a unique spirit. You'll do exceptionally well to find a better debut album this year.
Discover more from The Nectars on Right Chord Music