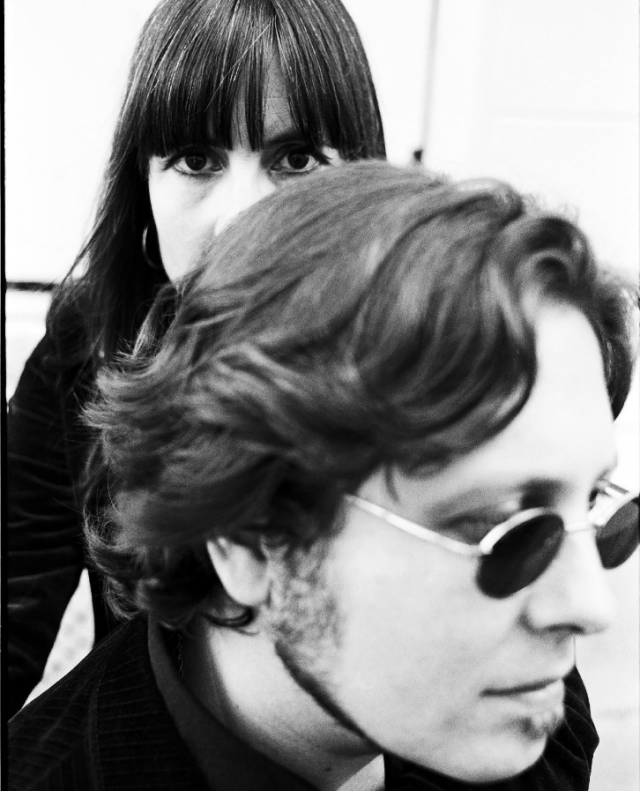 Self-proclaimed Velvet Rock outfit LUX The Band have returned with their second LP, Gravity.
LUX The Band – Gravity
This new offering is a careful selection of ten tracks embodying the phenomenal blend of styles and genres that make this act a must-hear on the independent circuit.
Originally a duo comprised of Angela Randall from New York and Sylvain Laforge from Paris, LUX The Band recently expanded into a quartet with the addition of Amaury Blanchard (drums) and Julien Boisseau (bass).
Gravity represents a new chapter for this French/American group, bringing some fascinating elements to their established formula.
Like a shock of lightning through your body, A Son Of Sam and its killer guitar riffs set the electrifying tone for this album while also touching a grim story about an infamous serial killer of NYC in the 70s, implying that anyone could be a "son of Sam".
The following melody, The Actor, reduces the sombre tones without losing the theme of disguises, what people choose to show and what they hide beneath, like actors playing a role. All this gets exalted by another delightful guitar solo and pulsating drums that will satisfy all your Rock needs.
In the self-titled track Gravity, Sylvain and Angela's vocal work steals the show, with both of them interacting in a Psychedelic experience, reducing the decibels in favour of a trippy atmosphere where the dead are never really gone.
The Ballad of John is a wholesome tribute to none other than John Lennon, working as a backward timeline of the legend's life, spiced with formidable instrumentation.
Jailor takes a different approach presenting a more Americana / Country focused piece, digging deep into a prevailing theme of despair, featuring some of the most poignant lyrics on this LP.
For Chemical Love, the band crafted one of their most invigorating choruses to date, celebrating love in more than one way, love for the guitar (something which, as you have seen, is recurrent on this record) and love for singing. If there is a composition in this work that could be called anthemic, it definitely would be this one.
In Around The Sun, LTB goes back to its Folk roots, evoking feelings of tranquillity and peacefulness thanks to its smooth acoustic passages.
Another example of the visceral lyrics in this record comes in the form of Lullabye, a composition that is a melting pot of the many influences present in this band. Pop, Folk, Rock, and Blues collide in a torrent of exquisite textures and guitar finesse.
And just when you thought you had this group figured out, The Score, with its almost danceable grooves and irresistible bass, exemplifies the astonishing artistic mastery in this project.
Did You Hear They're Talking About The End Of The World Again is like a self-fulfilled prophecy about mankind heading towards its damnation due to the sins of men adorned with a Father John Misty influence. The album closes in a sublime ode full of sorrowful emotions that will leave you reflecting.
Provocatively satisfactory, Gravity will pull you in towards its engrossing sound and thought-provoking themes.
LUX The Band has crafted an album full of interesting ideas and concepts. Lyrically it delivers on a deep level while offering a top-notch performance. Definitely an LP worth checking out.
Discover more from LUX The Band
Discover more on RCM
Words Javier Rodriguez