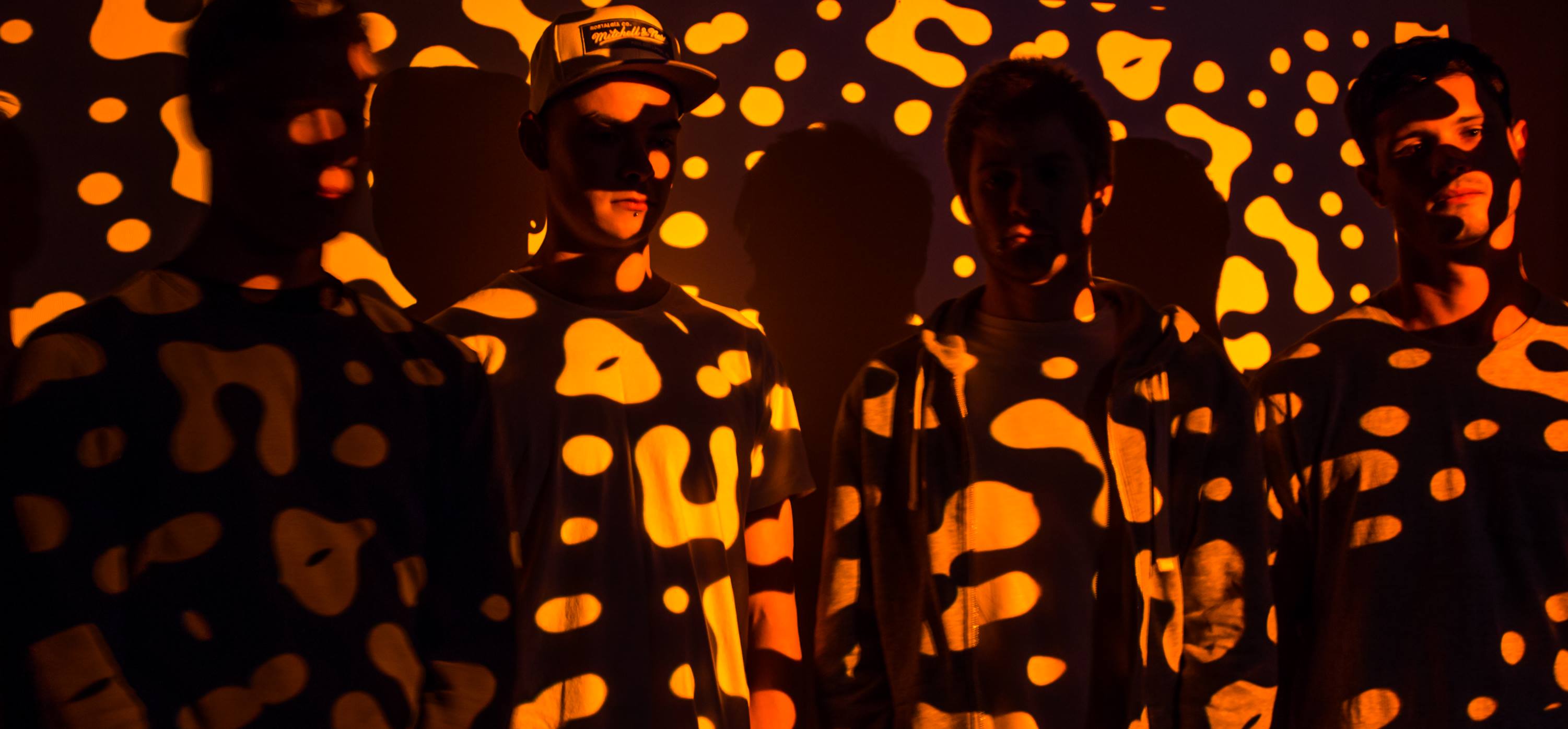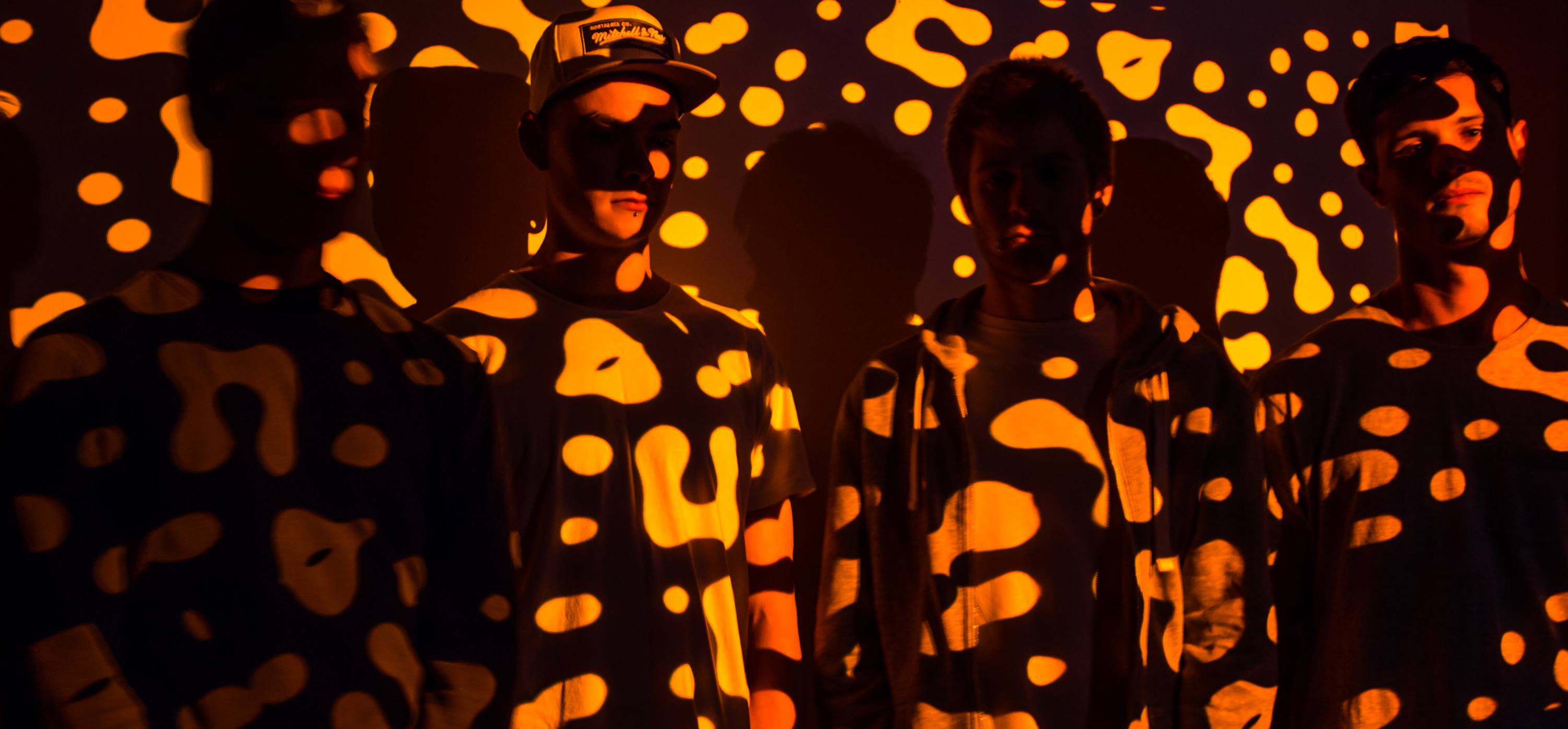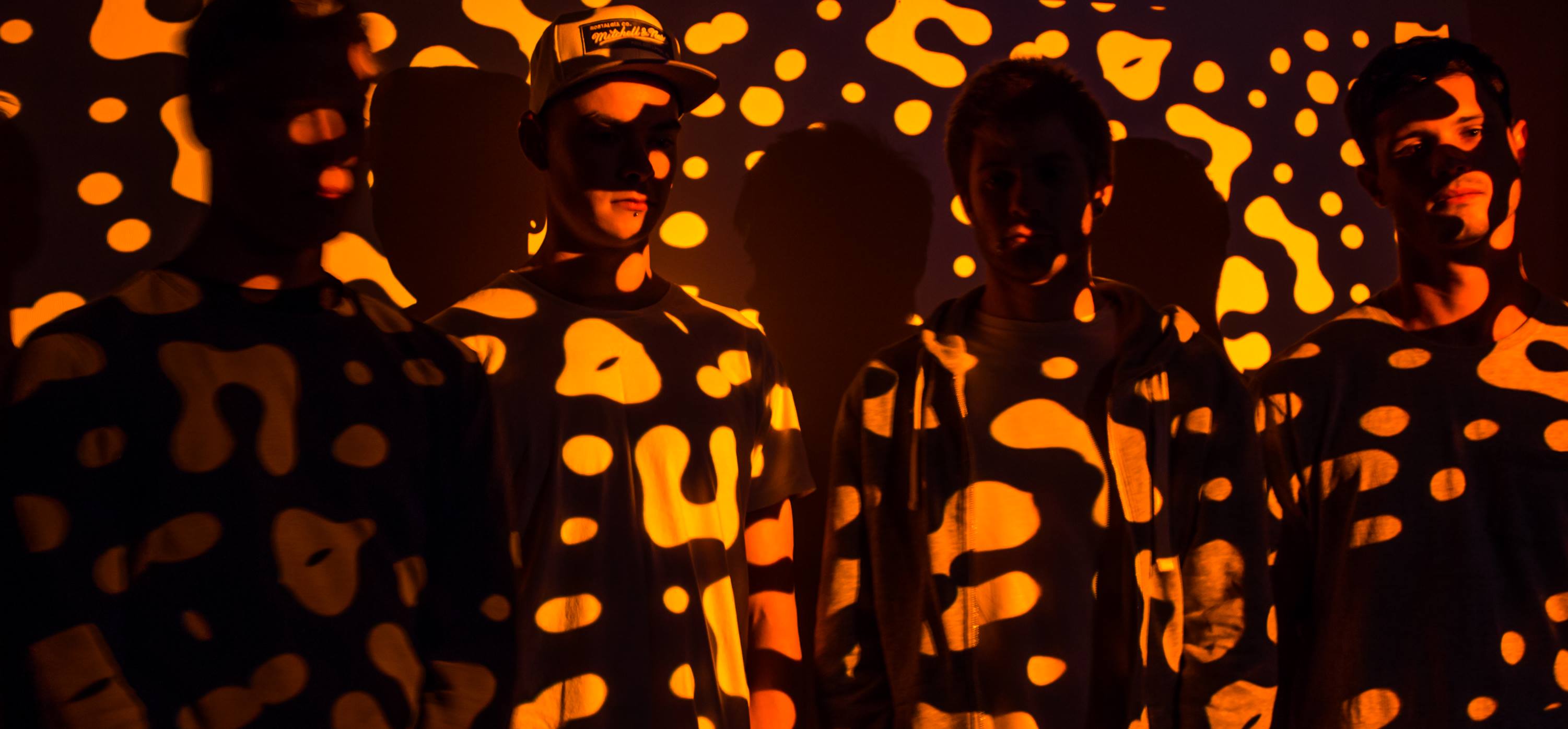 Luo is the performing alias for Brighton based musician, producer, and engineer . Having already received critical acclaim from the likes of Huw Stephens on Radio 1, Clash Magazine, Notion and others, Trinnaman has now released a full length album, Sleep Spindles.
Luo has been expanded from a solo project to a full four-piece live band, allowing for a far broader sonic range, meaning that Sleep Spindles resembles a live band version of an instrumental electronic album.  The only voices are heavily effected and looped, adding colour here and there rather than providing any significant vocal hook.  The album is eleven tracks, however for the most part each song is seamlessly blended with the next, giving the sense the whole album is one song, rather than eleven individual parts. 
The title track opens the album, and sets the tone for the remainder, full of frantic live drums, brass arrangements and glitchy vocal samples.  Percussionist Sam Hughes frenzied drumming is a significant feature on the record, and definite highlight, especially on track three 'Ebb & Flow'.  'Octopus' has a looped guitar riff as the main provider of tempo, allowing the drums to waver around the beat providing colour.
There is a spooky, high-pitched sound that bookends the album, preceding the opening title track, and closing out the excellent final track 'Eidolon'.  One of the longer songs, the closing song is based around a simpler groove, the guitar and vocal samples slowly build the song before the horns bring the crescendo to its peak.
The appropriately titled 'Halve' comes in at just under a minute and a half long, the reverbed guitar and cymbal washes making it sound like something right out of early 2000's Californian indie rock.  Luo often draw comparisons to Flying Lotus, and Sleep Spindles does nothing to contradict this.  In quieter moments, there are similarities to Boards of Canada, and whilst most songs do feature a breakdown, much of the album is upbeat and up tempo, the Hughes' drumming providing a frantic and frenetic pace.
Comparisons aside, it is an album that is almost impossible to pigeon-hole into a genre. It is electro but also not, there are moments of a jazz funk fusion, with snippets of indie rock and even a little bit of shoegaze.  Whilst the album crosses many genres, there is a consistency in sound, thanks to the production and similarity of instrumentation throughout.
It is most definitely an album that needs to be listened to without the disruptive gap between songs that some media players use.  Listeners will no doubt find a favourite or two in the eleven tracks, yet it is definitely an album that works best when listened to in its entirety.  Like a lot of instrumental albums, it is easy to allow Sleep Spindles to become background music, and in this role it does work well.  However, it is far better to enjoy it when it is the main focus, especially with headphones on, allowing for a full appreciation of the subtleties and intricacies that Luo have to offer. 
Sleep Spindles is available now on Vinyl, CD, and digital download from Luo's bandcamp page.  Head over to their Facebook page for more information including upcoming shows around the UK.
Nicholas Cheek.