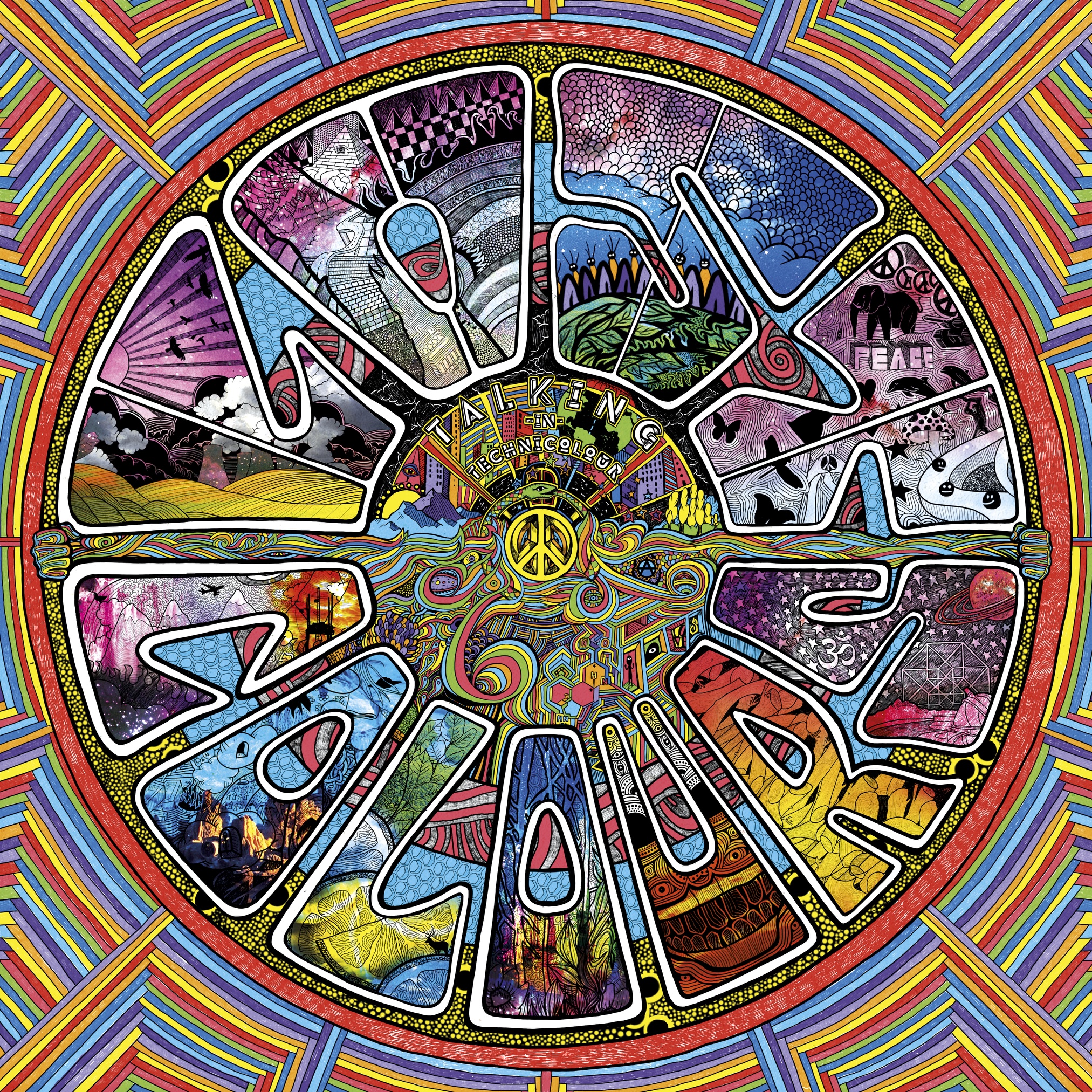 Today on RCM we are delighted to bring you the exclusive, first play of the stunning animated video for 'Let Go' (Ft Darran Jackson) by Lost Colours. The track is taken from their debut album 'Talking In Technicolour' set for release on May 14th. Consider this your sneak preview.
NB. Due to copyright issues the video has been temporarily removed. Until it's back up, we encourage you to listen to the full album on Spotify.
The story behind Talking In Technicolour by Lost Colours
Martin Allinson and Howard Sessions AKA Lost Colours found a warehouse in Leeds and built a studio.  They recruited some incredible session musicians and together they created a kaleidoscope of sound that became their debut album Talking In Technicolour.
"The first time we heard Talking In Technicolour, it left us feeling a little giddy with excitement." (Right Chord Music)
The first time we heard Talking In Technicolour by Lost Colours if left us feeling a little giddy with excitement. It's simply, one of the most immersive albums you are ever likely to have in your ears. If you were looking for an excuse to upgrade your headphones, this is it. Turn on 'noise cancelling' and let this vibrant soundscape transport you, imagine David Attenborough's Blue Planet for your ears.
Album inspiration
Every year we get together with a few of our closest friends in the studio. We set up a big screen, turn the music up and the lights down, and spend the night immersing ourselves in our favourite albums as they play out in full. We let the music take us on the journey the artist intended. The concept for Talking In Technicolour was to make an album especially for those nights.  (Martin Allinson).
The album was mixed by Bjork's and Arcade Fire's producer, Damian Taylor who describes it as "Possibly one of most colourful records I've ever worked on!"
"Possibly one of most colourful records I've ever worked on!" (Damien Taylor: Bjork, Arcade Fire)
The album's eclectic diversity is best witnessed by the album openers blissed out, flight of fantasy 'Organic Adventures' and the epic nine-minute finale 'We're All One' which moves to an entirely different beat and pace, turning out a hypnotic and uplifting club banger of a tune.
In-between, the duo take you on a loved up roller coaster of psychedelics, electronics, horns, strings, sitars, multi-continental percussion, multiple vocalists, 'Spector-esque' wall of sound kick-ins and Eno atmospherics. It's a thrilling ride.
Guest vocalists on Talking In Technicolour
Guest vocals come from Rebekah Dobbins (Nouvelle Vague) on the sitar fueled 'One Space Left,' Andreya Triana and Bonobo partnership imbued 'There's A Bird In My Heart,' DJ, writer and Nightmares On Wax 'soulstress' Sara Garvey on the airy, opulent 'Lying With The Stars' and fellow Leeds resident Sam Thornton on indie, acid-jazz accelerator 'Different Life' and feel good anthem 'Technicolour High.'
This is an album that will put a smile on your face and add a spring to your step. It's the soundtrack to the most beautiful and life-affirming of adventures.
Lost Colours have a string of summer dates, we implore you to go and watch them play the Main Stage at Kendall Calling in support of the Hacienda Classical Orchestra.
Watch Lost Colours live this summer
Friday 4th May: Chunk, Leeds
Saturday 5th May: The Warehouse, Penrith
Friday 15th June: Ruskins, Kendal
Saturday 7th July: Blisscamp, Hampshire
Saturday 14th July: Beat-Hearder, Lancashire
Thursday 26th July: Kendal Calling, Penrith
Saturday 25th August: Solfest, Silloth
Listen / Follow / Like & More