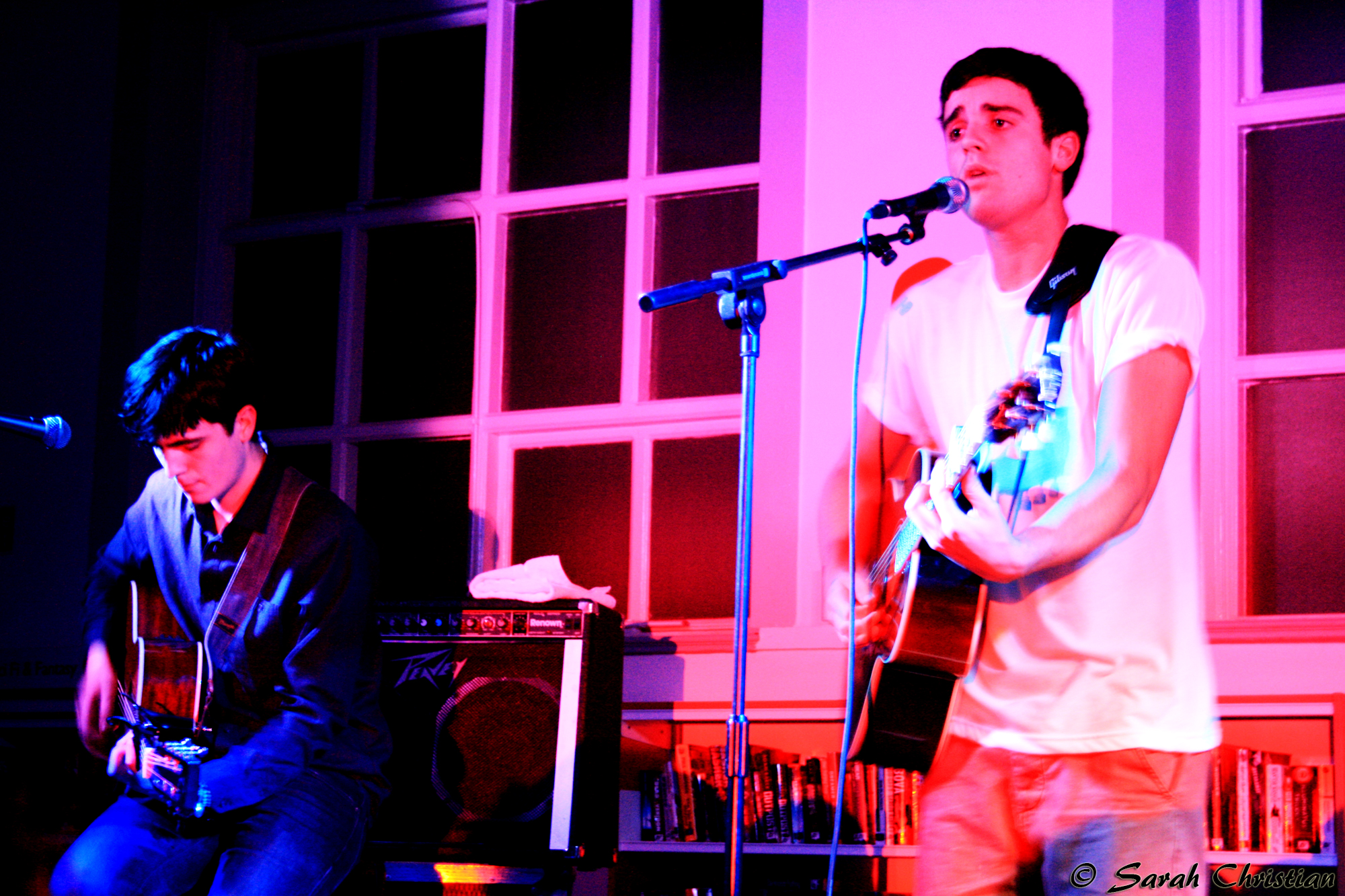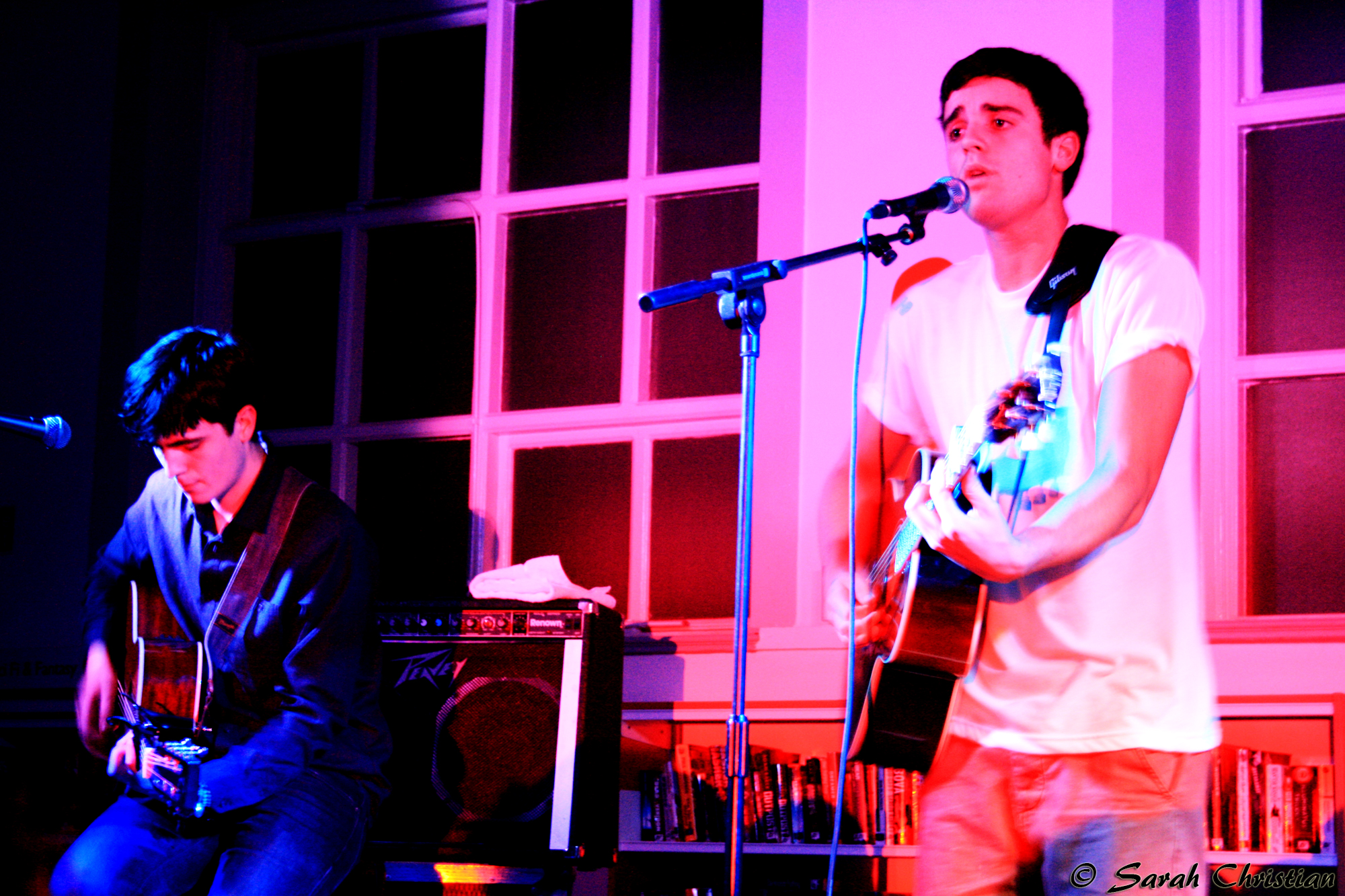 If you are an unsigned musician struggling to get recogised, you may want to look away now. Ellie Witt meets latest YouTube sensation Hobbie Stuart, a teenager who makes success look simple, by harnessing the power of YouTube.
The internet is a fabulous thing, for all sorts of people, especially musicians.  Hobbie Stuart is one who affirms this.  With YouTube views in the hundreds and thousands, over 9,000 followers on twitter and websites set up by adoring fans, he proves you do not need an influential label or experienced manager to get your music appreciated by the masses, all you need is a talented voice and clever originality. Recorded and produced by his friend Alex, Hobbie's You Tube uploads are mainly covers with a wide variety and individual interpretation.  Ranging from classics such as Fast Car by Tracy Chapman to more contemporary ones such as Rihanna's We Found Love and his most popular Someone Like You reaching over one million views last week.
Hobbie Stuart is picking up fans (and girls' hearts) left right and centre.  With an impressive voice, endearingly twanged with a Southern accent and bursting with confidence and mischief, it's not hard to see why.  And having signed with the label Sony last year, they can look forward to his album out towards the end of the year, yet it is encouraging and inspiring to see the possibilities of the internet as windows of opportunity for those wanting to make it in this difficult industry.
We caught up with him at his show last weekend in Lancaster library to find out a bit more about him, his fans and his plans for the future…
EW: So how are you feeling about tonight?  Do you get nervous?
HS: No not really!
EW: Have you ever played in a library before or anywhere similar?
HS: No not really, I haven't been to a library I don't know, since I was doing my GCSE's about 5 years ago…to pretend I was revising!
EW: Do you think music in a library is a good idea?
HS: For sure!  The Library's a good place.  I wish I read more…I feel as I've got older I got less intelligent!
EW: So you're a bit of a You Tube sensation would you say!? How did that all come about?
HS:  Well, about a year ago I was a bit depressed. I got kicked out of college and had done badly at school and I had the potential to do a lot of things like languages, maths or sport.  So I was kind of like "oh my God what's happened to my life" and I was working in a call centre selling insurance for Sky.  And then my friends- Rizzle Kicks- got a record deal, so I thought if they can get a record deal I can get a record deal!  But I wasn't too sure how to go about doing that, so obviously I knew Alex and we had done a few tunes together casually – and I was like- can we do videos and audio at the same time, then I started doing covers on YouTube! And thankfully got a lot of views and fans!
EW: I noticed you don't have a website or a myspace page –  is there a reason for that?
HS: Erm, well everything I do online I want to keep it completely me at the moment, like I do my facebook and twitter all the time, the label aren't getting into any of that at all yet and I want to keep it that way as long as possible – completely home made. And I don't know how to do a website, so I'm just not going to do one, it's just not that important to me.
EW: Do you get to meet all your fans – and speak to them?
HS: Well yeah, I tweet all the time and, because the gigs aren't that big at the moment, like the last one in London was about 400 people, I meet and greet and hopefully they come away feeling like they've got something from it…I really like it and its really nice meeting people who support me. They'll say stuff like "Oh do you know me I'm whoever I tweet you all the time" and I do actually recognise that Twitter name and its really weird seeing them as a real person who likes me, it's cool.
EW: So how do you choose the covers?
HS: It's just random really – like if I'm feeling a tune at the time. Then I don't know I'll just play guitar and then accidentally come up with something that sounds a bit like it.
EW: Do you have some big plans for the year ahead then?
HS: Well I signed a record deal late last year with Sony so I'm working on the album. The stuff on YouTube is purely to keep my fans happy because the things I do with professional people I can't leak until the first single…which I think will be late this year or the start of next year.
EW: OK, so I've just got a final few questions for you…If there was one song you wish you had written what would it be?
HS: Oasis, Live Forever
EW: And if you could share a stage with anyone –alive or dead, who would it be?
HS: Noel Gallagher
EW: Big Oasis fan then!?
HS: Yea big Oasis fan, they're kind of like my lifelong band – my dad used to play them in the kitchen when I was like 4. They were the first music I knew of.
EW: And finally if you were on a desert island and you could only take 3 things what would you take?
HS: Hmm ok…a guitar, a football and a girl…Emma Watson or Rihanna.
Ok a guitar, a football and Rihanna. No no, Emma Watson!
Ellie Witt
Learn how to optimise your YouTube channel and pick up other music marketing tips in our Artist Resources section