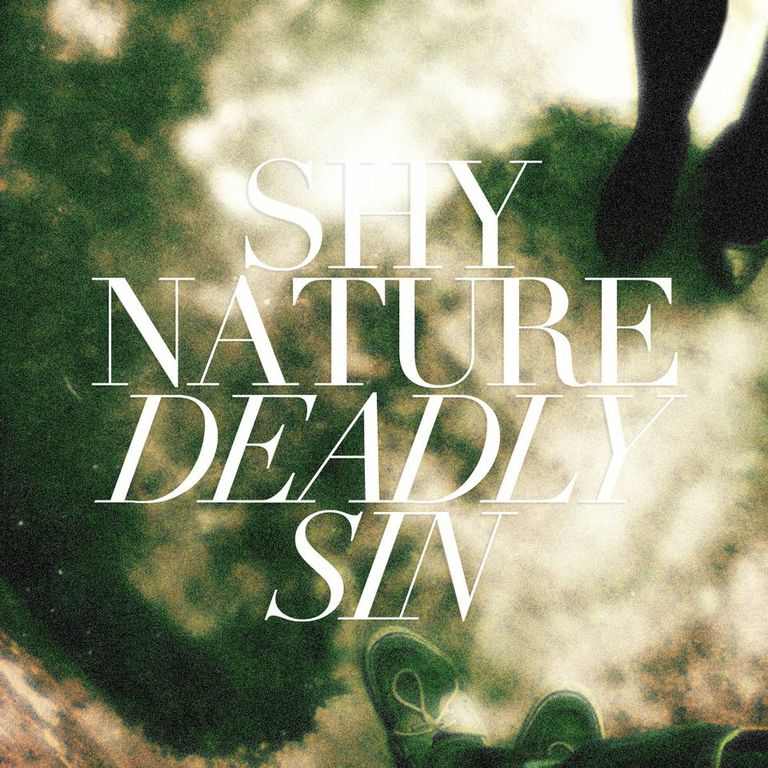 This is the First Signs Of Love, a feature that celebrates those moments when you are blown away by the brilliance of a new band or artist.
This feature could have been created for Shy Nature. Their debut single 'Deadly Sin' is the most exciting thing we've heard this year. In just under 3 minutes 10 seconds it serves notice on average and delivers an adrenaline shot to mediocre.
Hiding bleak lyrics "Son, son, son you cut your skin, can't stop now, we're too far in" behind sun drenched vocal melodies, pounding drums, the most infectious guitar riff imaginable and fuzz bass, this track hurtles to a delicious conclusion.
Featuring the guest vocals of Anna Meldrum (Blood Relatives) 'Deadly Sin', serves as an introduction to their sound in advance of a debut EP release in late 2013.
Shy Nature from North London, formed in late 2012 and were named in reference to the silent observations that inform their music and lyrics. Founded after William (vocals, guitar) and Philip (guitar) met Matthew (drums) after knocking over a fridge at a party in Liverpool. The band was completed by old friend Gary (keyboard) and new friend Christopher (bass).
Deadly Sin will be available to download and share upon release on May 13th In support of the track the band will also be releasing a live acoustic version and a selection of remixes. We will add them to this page as they become available. Here is the fuzzy, swirling video filmed entirely on mobile phones.
Catch Shy Nature on 17th May live at The Old Blue Last, London.