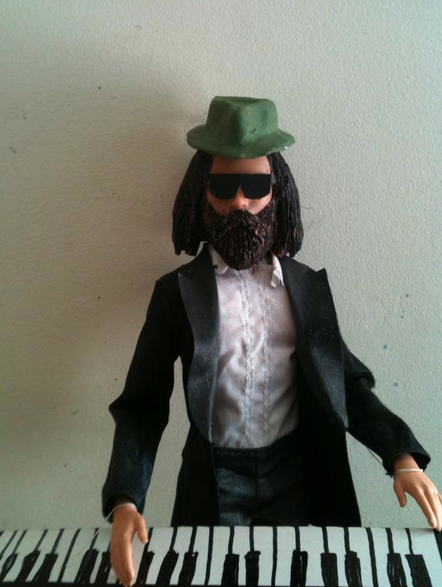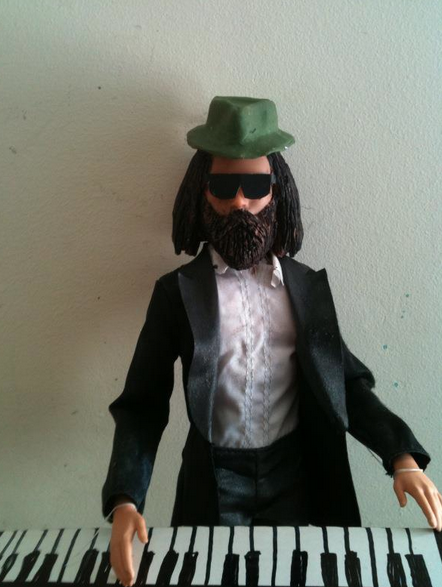 When it comes to music promotion we often talk about the importance of a great story to engage fans. In the case of Irish musician Pat Dam Smyth, the story is incredible, and when you listen to his new single 'Friends' you really do believe every word he sings. 'Friends' is a poignant tribute to the value of real friendship, a realisation made by the songwriter during a time when he had completely withdrawn from society. Pat says 'sometimes it takes something negative to happen before you realise what you had.'
The soft lyrical melody contrasts with angst-ridden harmonies and muddy classic rock sound. It's a song that you can imagine playing on a Wurlitzer Jukebox in a smokey US dive bar, the Buds are flowing and Dennis Wilson and Neil Young and playing pool.
[youtube]http://www.youtube.com/watch?v=6MCloTa7FQQ[/youtube]
Born and raised in Belfast, Pat Dam Smyth has been playing in bands since the age of 12, moving to Dublin at 18 with long-term friend Nipsy Russell to pursue their careers in music. From there, they went on to Liverpool, staying in 'a crazy house full of Czech people, who stayed up all night playing music'. Keen to explore the world, the pair busked on the streets of Europe, from a police-free zone in Athens, run by anarchists, socialists and communists, to Berlin, where Pat had his first mental breakdown and was admitted to a German psychiatric hospital. 'It was very One Flew Over The Cuckoo's Nest' says Pat. Kept heavily drugged, with no contact to the outside world, his only chance to escape was to call home with two Euros found in his pocket. His mother rescued him from the ward, taking him back to Ireland.
Pat found more success in London with Smokey Angle Shades, a four part harmony rock'n'roll band with his old bandmates Nipsy Russell and Freddie Stitz. 'It just went nuts, we were playing every night of the week', they 'closed Brick Lane down with the crowds'. The band was hugely successful, but like so many others on the verge of stardom, they imploded, causing Pat to have another breakdown. He returned to Ireland, whilst Stitz joined Razorlight.  In the worst state he'd ever been, Pat remained in his room for four months, unable to even look at his guitar. He'd developed melophobia, a fear of music (Pat: 'something in a song that would make you happy, would almost make you sick'). Even a song playing in the background of a shop, or hearing the birdsong in the morning would cause him to run back inside in fear.
At last, Pat began to write. Two to three songs a day, every day, were frantically scribbled out as he purged all the negative thoughts from his system. Once he had the makings of an album, he phoned up Start Together studios in Belfast. American producer Barrett Lahey answered.
At first he wanted to record a quiet, acoustic album, but it spun into something completely different. Both producer and musician tried to push the music as far as they could. One day Lahey suggested they add a banjo to the track, in return, Pat brought in a local choir from his old school. Following the recording, Pat's continued to travel, exploring spiritual practices and ideologies in Thailand, before returning to play consistently in Ireland and the UK. He's excited for the future of the album and his own personal journey, depicting his life as being 'always on an endless trek'.
Describing his music as 'truthful – sometimes fun and sometimes shocking', Pat's musical influences reach from bluegrass and folk to punk rock, with a nod to the cinematic masterpieces of directors Bergman and Altman. His live sets vary from pin-drop intense acoustic shows to full-scale festival performances.
'Friend's is his new single taken from the debut album 'The Great Divide.' This is the First Signs Of Love [#FSOL] and we can't wait to hear more.