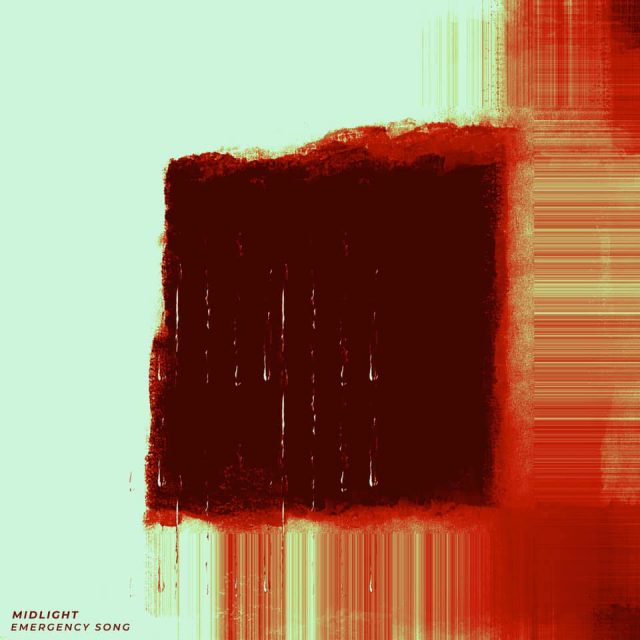 'Emergency Song' begins with jangling guitar strums and haunting string drone. The opening lyric "All the rats have gone back to their holes", sets the tone for a dark piece with more than a touch of the post-apocalyptic about it.
Midlight – Emergency Song
It's no surprise Midlight wrote this as a response to the pandemic – it takes me back to the beginning, to empty streets and ransacked shelves and an undeniable feeling of wrongness. So…good job, lads!
Midlight are a tight-knit group, having originated as bedroom jammers in Brighton and now taking on London. With support from 6Music, 'Emergency Song' marks their first release through Airdriver Records and another step down their journey. With an accompanying short film for the song and limited edition hand-cut records, it's clear they're a band taking things seriously. 'Emergency Song' is a conceptually nihilistic folk-rock tune, written from the perspective of a brooding character with a dog-eat-dog outlook. But there's a clear 2020 influence too – I'm sure we can all relate to the lyric, "I'm gonna lock myself inside and complain I have nothing to work with."
Midlight have really captured the surreal monotony of an isolated society. The combination of compelling, gravelling vocals and modal melodies makes for a dark, dreamy strangeness.
There's a folk influence in the rolling acoustic guitars and mournful strings but balanced out by the warm bass and touches of electric guitar. It's a beautifully crafted piece that I'm sure will be even more powerful in a few years, transporting listeners back to these times. Midlight seem poised to only go from strength to strength.
Discover more from Midlight
Words Eden Tredwell