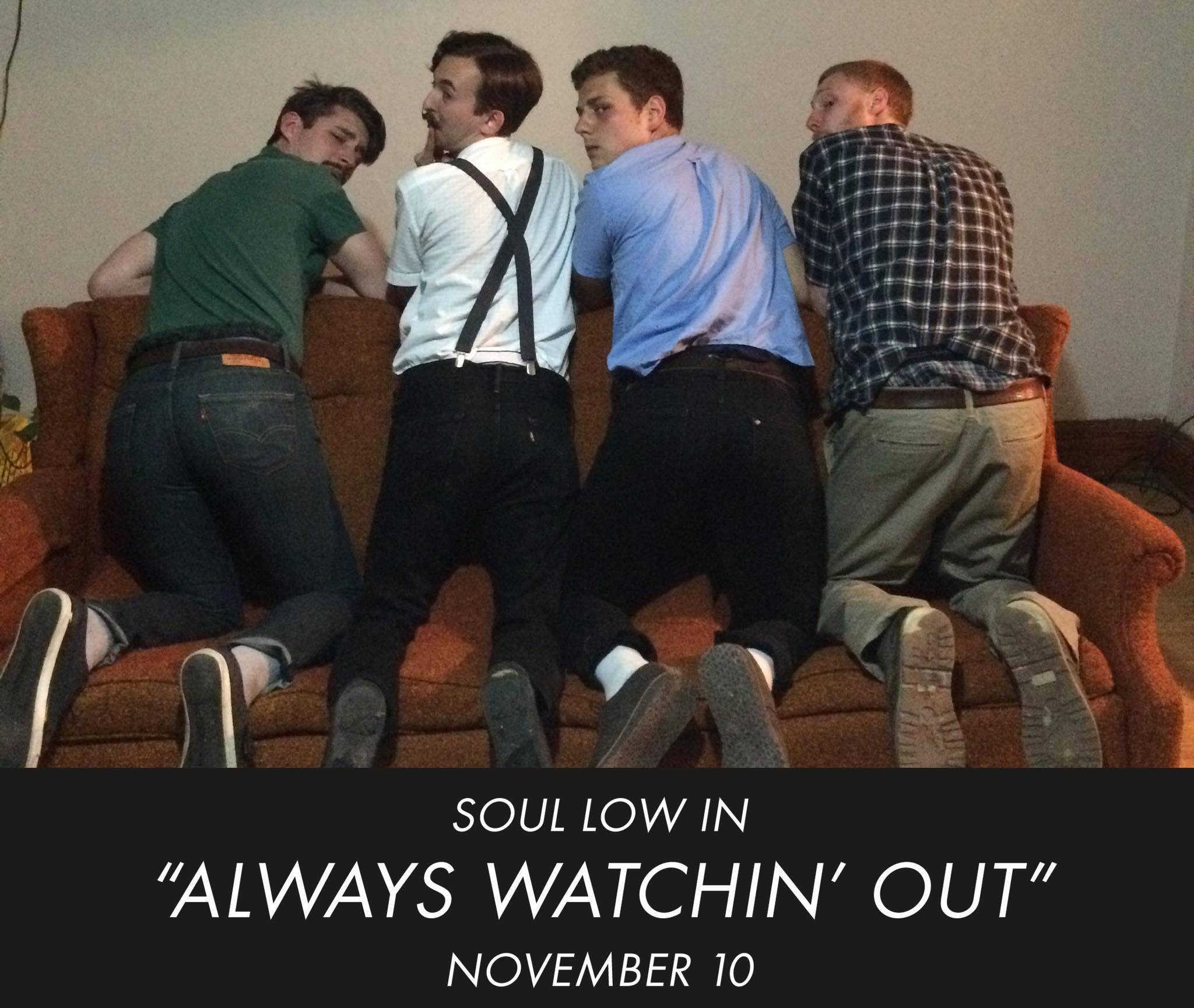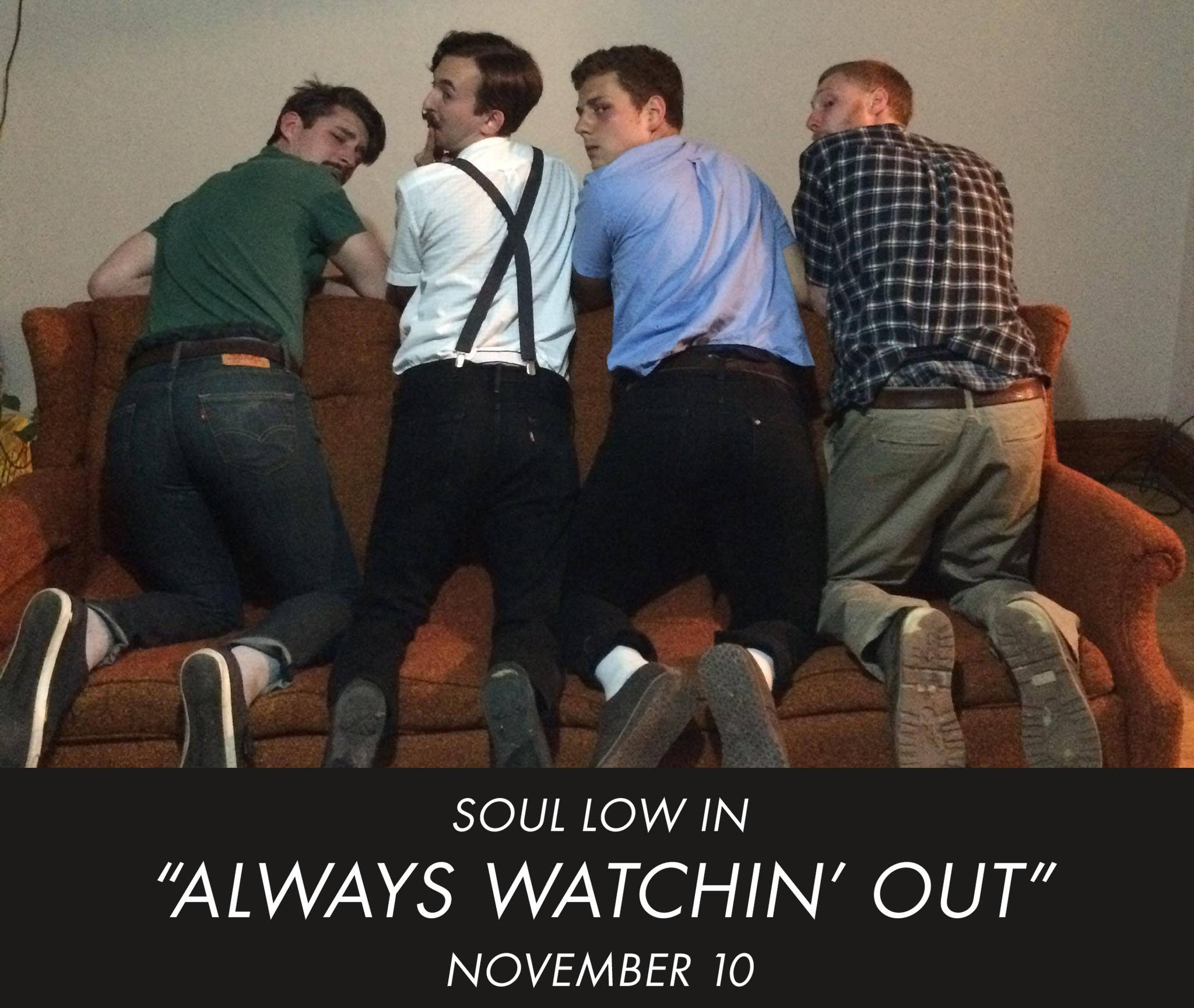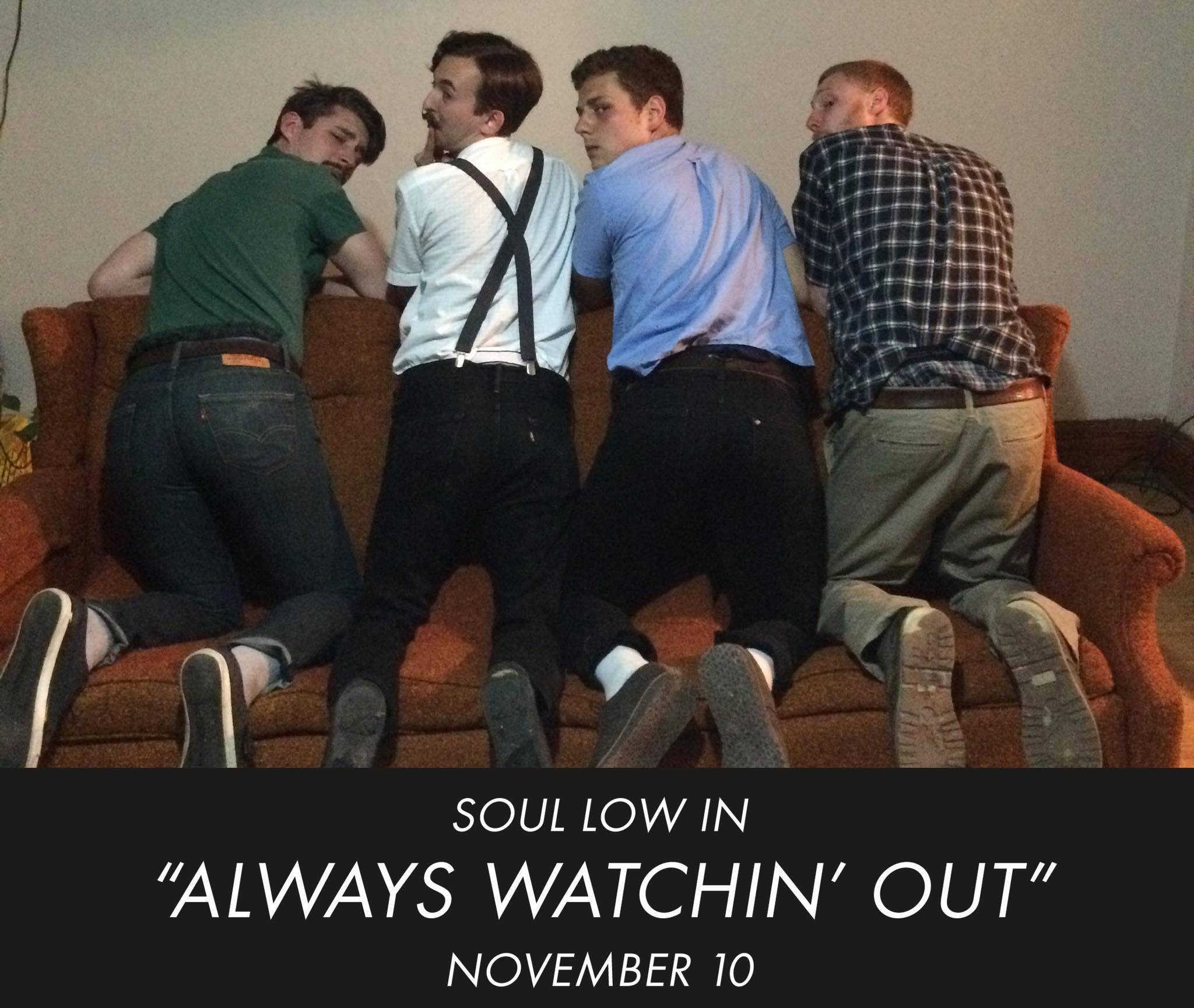 Back in August Right Chord Music took a trip to New York and stumbled across The Cake Shop a brilliant underground new music venue, think of it as NYC's equivalent to London's Sebright Arms.  On the night we attended one band stood out a country mile.
Introducing Soul Low a four piece, self described weirdo pop outfit from Milwaukee, WI. It's good to be different but being different doesn't necessarily guarantee good, but it does if you are Soul Low. From Jake's immediately distinctive vocal tone, to their quirky lyrics (The topics of the EP cover everything from relationships to drugs, sardines to STDs.) to their hipster / anti-hipster stylings (check out those moustaches!) it was clear we had found a band to love.
So what more perfect way to demonstrate our love than premiering the new video for their new single 'Always Watchin' Out' on our First Signs of Love feature.
[youtube width="640″ height="360″]https://youtu.be/BJddeYcpOc8[/youtube]
Always Watchin' Out" is the first track off their latest 'Sweet Pea' EP, and the band were keen to make this video an homage to its 'absurdity and weirdness.' The video is directed by Milwaukee filmmaker Matt Plain and produced/edited by Dan Black (who also produced their videos for Heard It All Before, Blatz Beat). The video also features local singer/performer Cat Ries (NO/NO, Rio Turbo).
Let's face it dating and finding that special girl in the era of online dating is increasingly fraught with failure and false starts. Who doesn't want to meet that special girl who remembers their name and likes Sardines? It's a bloody mind field!
I want a woman who doesn't like faking
I want a woman who won't leave me drinking
I want a woman who knows my needs
And she knows I love her and she likes sardines
And I want a woman who doesn't dig trust funds
I want a woman who likes to have cheap fun
I want a woman who knows my name
And she knows I love her and she feels the same
But I'm always watching out
Clocking in at just 1min 54 seconds, this is an nervous twitch of a song, complete with hand-claps. It builds to become an intense anthem for the anxious, mistrusting modern man. It's crammed full of youthful angst, vim and vigour. By the end you just want to return to the start and take the same ride over and over again.
Soul Low have been around for about three years, have toured to both coasts of the country. In this time they have released three EPs and three singles most recently 'Sweet Pea' from which Always Watchin' Out is taken. This track along with most of the EP, came from a massive collection of pop demos Jake (singer/guitarist) had been sitting on.
Tune in to tomorrow's edition of our Lost On Radio Podcast (Episode 157) to hear Soul Low introduce 'Always Watchin' Out.'