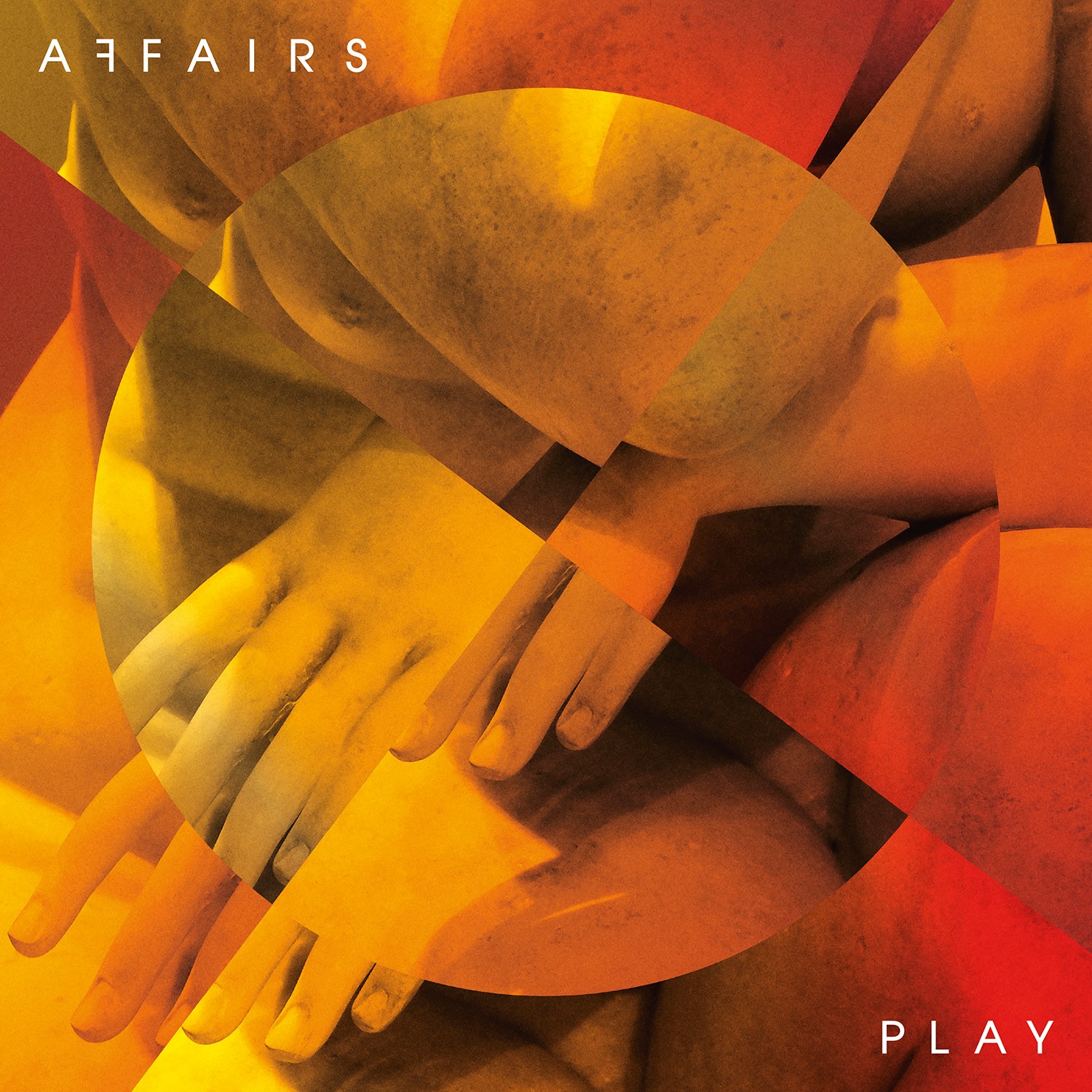 Half way between Elbow and New Order, it's fitting that AFFAIRS hail from Manchester.  The melancholic alt-electro quintet have just released their third single in quick succession following the releases of 'Blood Science' and 'Brothers'.
Their latest single, 'Play', has been produced by Ed Buller who has previously worked with Suede, Pulp, and The Courteneers. AFFAIRS are much closer, however, to another one of Buller's former projects –  London-based post-punk outfit, White Lies. The similarities are uncanny, both in front man Jim Robinson's dulcet tones but also in the bands' ability to juxtapose morbidity and elation simultaneously in their music. Comparisons to Depeche Mode and The Editors are easy to make with the stark contrast between vocals and electronic production.
Recorded at Konk Studios, home of The Kinks, 'Play' is a track that's lyrically about relationships – playing games with one another. The track ends with Robinson repeating 'how much do we want it?', a sign that we continue to fuck about until it's often too late and the relationship breaks down.
With support from BBC 6 Music, XFM and The Guardian's Little Indie Blog, AFFAIRS are likely to be more than a fleeting…(ahem)….affair….Their much anticipated EP, 'Stained Gold' is out in the summer and released through Yellow Brick Records.
Dan Williams