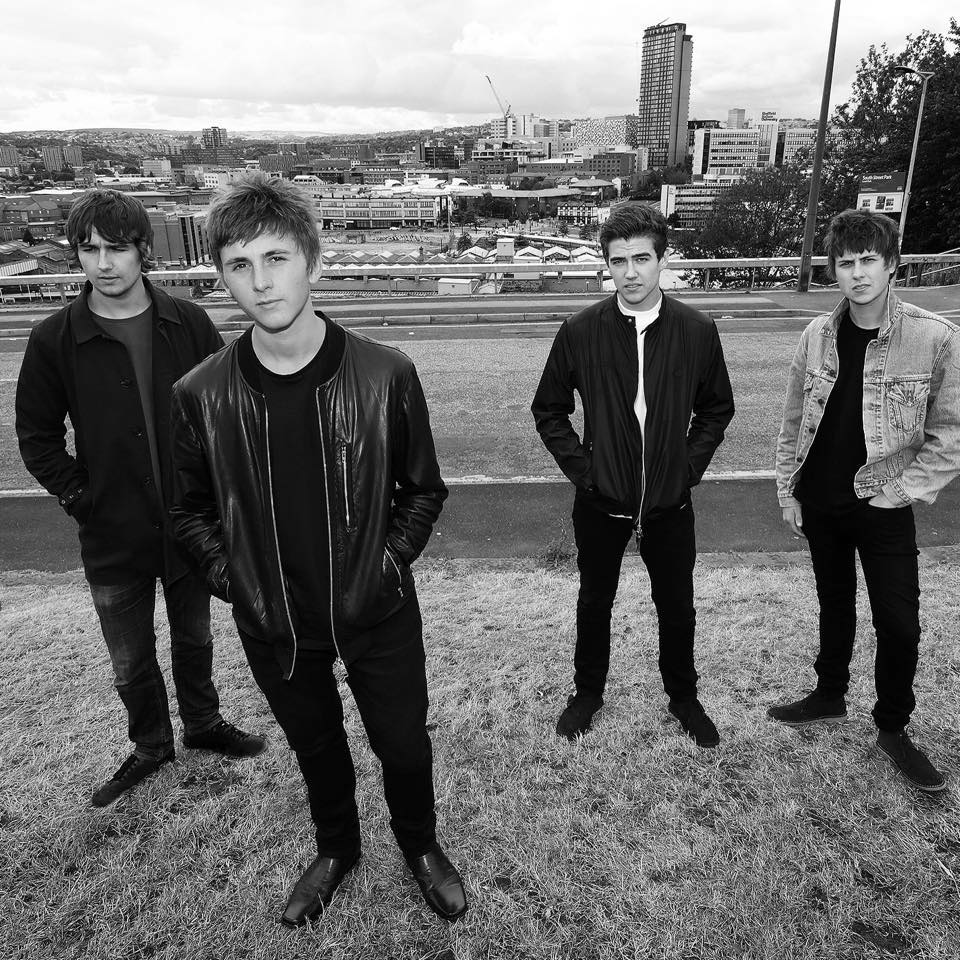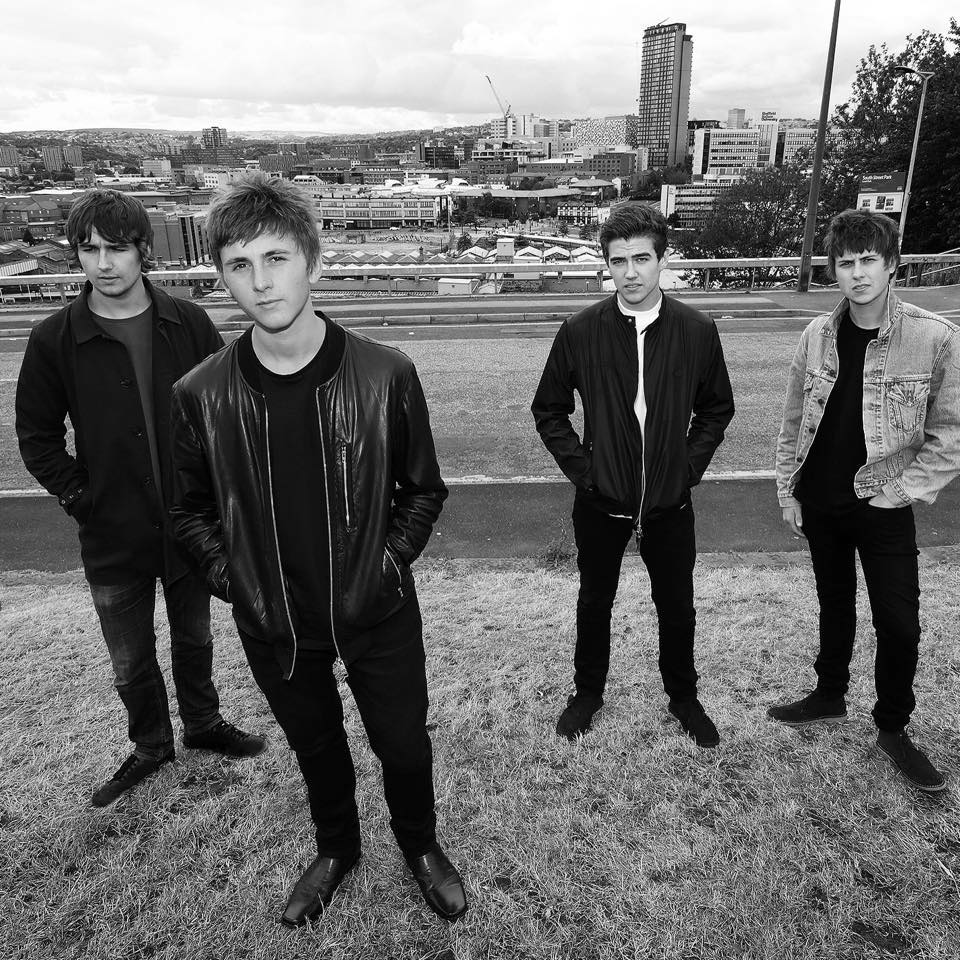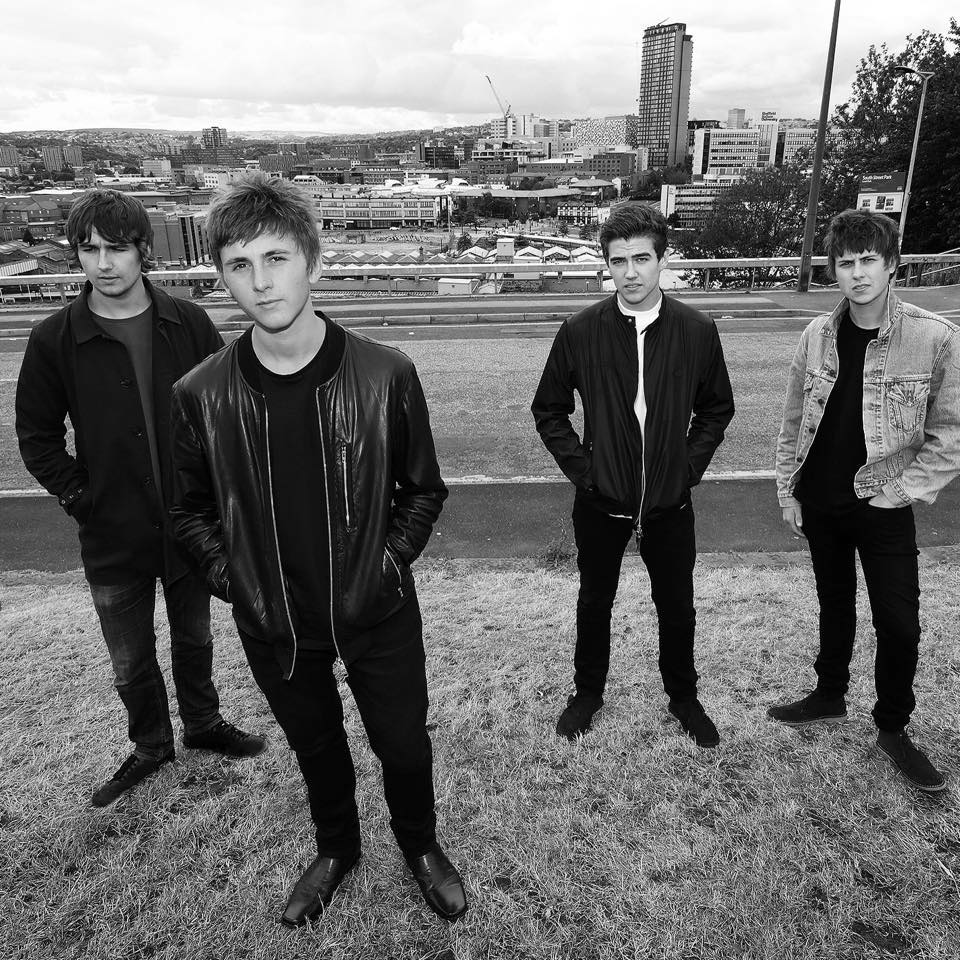 There was a time, not so long ago when you couldn't move for 'The' bands, 'The' bands had guitars, zest and passion, they made music exciting and nights out last that bit longer.  Then they all seemed to disappear, replaced by passionless electro pop acts. Maybe now the guitar is back? Lets hope so! The Sherlocks from Sheffield are reigniting that trend with their straight up, anthemic indie guitar sound.
The four-piece consisting of brothers Josh (guitar) and Andy (bass) Davidson moved in next door to brothers Kiaran (vocals/guitar) and Brandon (drums) Crook's grandparents. Bonding over their love of football and music, the two pairs of brothers were inspired by their favourite artists including Arctic Monkeys, The Beatles, The Libertines, Oasis and The Jam. This led to several jamming sessions in late 2010, where they crafted their trademark sound and The Sherlocks were born.
[youtube width="640″ height="360″]https://www.youtube.com/watch?v=s4umTI82g8A[/youtube]
Their debut single 'Live for the Moment' peaked at number 91 in Official UK Singles Chart and the second Single, 'Escapade', at number 45. They have sold out over 300 venues nationwide – the O2 Academy and Manchester Academy being two of them. They played Isle of Wight festival this year and were asked to perform again due to a great performance. Having supported bands like Simple Minds, Reverend & The Makers, The Buzzcocks and The Enemy – this band has plenty more gigs still in front of them this year.
[youtube width="640″ height="360″]https://youtu.be/-LQ95j62tTM[/youtube]
It has been, and will be, a very exciting 2015 for these guys as they are both supporting and headlining shows. They will be hitting the stage once more with JAMES and The Enemy, debut with The Twang, CAST and The Beat and they also have several UK dates as Starsailor's supporting acts in October.
A bunch of well-established festivals are also on the schedule for The Sherlocks; Reading, Bingley, Strawberry Fields and Leeds are just a few to be mentioned.
New single 'Heart Of Gold' is set for release on the 6th of November. Produced by Gavin Monaghan (The Enemy, Editors and our beloved Blackchords) expect to see indie dance floors full this November, this could quickly become a late night drinking anthem.
LIVE DATES
1st OCT – LONDON – O2 ACADEMY – ISLINGTON (SUPPORTING THE BEAT)
7th OCT – University Union, Leeds – (Supporting Starsailor)
8th OCT – Wulfrun Hall – Wolverhampton – (Supporting Starsailor)
9th OCT – Roadmender – Northampton – (Supporting Starsailor)
11th OCT – Waterfront, Norwich (Supporting Starsailor)
6th NOV – 53 Degrees, Preston (Supporting CAST)
8th NOV – The Duchess, York (Supporting CAST)
13th NOV – Manchester Ritz (Supporting Reverend & The Makers)
25th NOV – Newcastle Riverside (Supporting Reverend & The Makers)
3rd DEC – Nottingham Rock City (Supporting Reverend & The Makers)
**stage times are yet TBC**
UPCOMING HEADLINE SHOWS
2nd OCT – KU Bar – Stockton- on-Tees
15th OCT – Sneaky Petes – Edinburgh
16th OCT – Broadcast – Glasgow
17th OCT – The Tunnels – Aberdeen
23rd OCT – The Hub – Plymouth
24th OCT – O2 Academy – Leicester
29th OCT – Railway Inn – Winchester