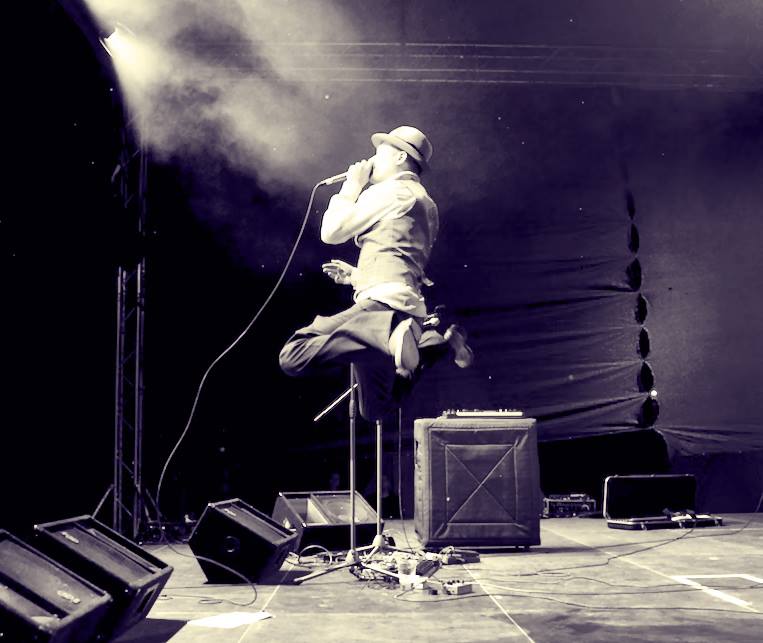 Sadly different doesn't always mean good, luckily in the case of London's Brothers Rasputin different means exceptional.
These three London audiophiles deliver stylish and slick angular funk with an undeniable groove. Their new EP 'Get Over It', was released on 28 August and features a host of impressive cameos including film composer Patrick Jonsson (the Oscar-nominated Virunga), jazz musician Mike McEvoy (Soul to Soul, Steve Winwood) plus vocalist Kelli-Leigh (Duke Dumont/Second City) and Bridgette Amofah (Rudimental).
Title track 'Get Over It' is a Philly-style funky sizzler, where singer Mitch's unmistakable voice is enhanced by harmonies from chart-topping vocalist Kelli-Leigh (who sang on number one hits by Duke Dumont and Second City) and acclaimed session singer Victoria Beaumont.
'In Your Body' is all pealing guitar, woozy bass and inspired Hammond organ swells by renowned jazz player and composer Mike McEvoy underpinning an upper-register vocal earworm – "Don't Want This In My Body" – characteristic of Mitch's unique schtick.
[youtube width="640″ height="360″]https://youtu.be/VoqK8ld3kaY[/youtube]
The searing acid jazz of 'Sleeves' and the dancefloor strutter 'Gammy Leg' are adorned with fulsome backing from Bridgette Amofah, currently on a worldwide tour with Rudimental. The latter track is possibly the first disco smash to focus on twisted desire and a troublesome limb but then, as Mitch admits: "I Always Take It Too Far".
'Waiting' evidences the band's more reflective side, being a poignant dreamscape of epic presentation, while EP climax, the ambient indie ballad 'Eyes Won't Leave You' has an orchestral beauty encapsulated in the heart-rending string coda, arranged by Patrick Jonsson and performed by one of London's finest young string quartets.
The Brothers Rasputin live show is becoming semi legendary, if you've seen it you are unlikely to forget the experience. In fact, you probably found yourself being part of the show. For singer and guitarist Mitch utilises live looping techniques while prowling the stage and its surroundings, collaring, confronting and conversing with members of the audience as he delivers his spiky soprano vocals and choppy lead licks. He's even been known to leap from the stage and wander into the gents while still soloing – quite the surprise for anyone at the urinals.
It all engenders a Brothers Rasputin gig with a heightened sense of tension and excitement that is grounded by the band's ability to knock out steely psychedelic funk and ethereal sonic pop that calls to mind A Certain Ratio, Cake or Franz Ferdinand, as Nick Taylor (bass) and Rommy Turtev (drums) cement Mitch's chops with a groovy fluidity. And this is why Rasputin offer so much more than shock value. They've the expertise and the ear for hooky, sturdy song-craft that has now been adroitly captured on 'Get Over It'. The EP is also imbued with a freshly soulful feel that is set to lure a whole new audience, and thus provide mustachioed Mitch with plenty more human props to incorporate into his stage theatrics.
Brothers Rasputin are more than a band you hear, they are a band you experience and remember. We're delighted to have them as our Band of The Week. Listen out for their unique intro on this week's Ep 151 of Lost On Radio show (Out on Wednesday).
Photo credit Igor and Hanka