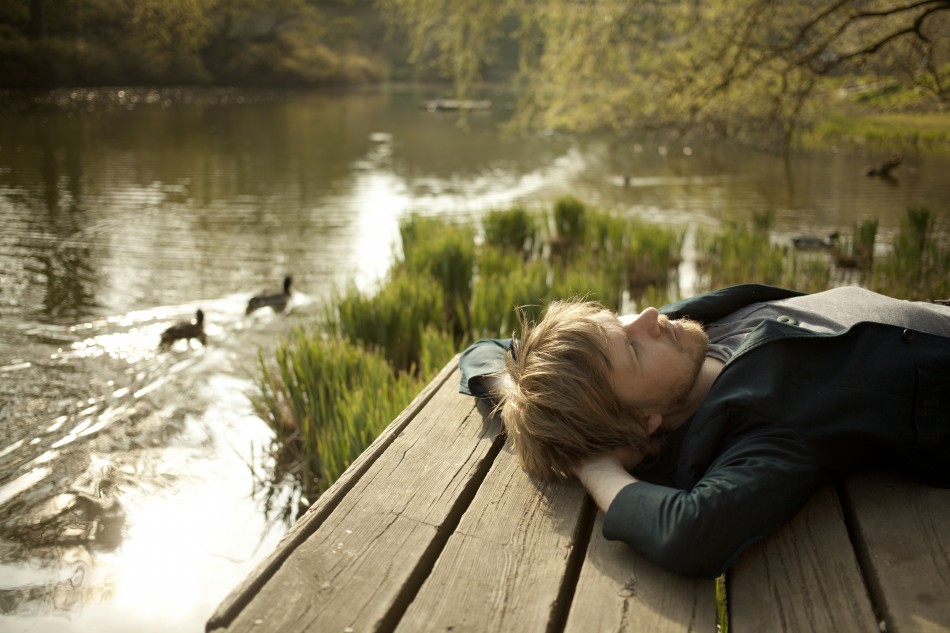 First Sign of Love this week is Shapeshifter from Owls of the Swamp, aka Pete Uhlenbruch. Originally from Melbourne, now based in the UK, his third album Atlas was recorded in his mobile studio across Germany, Iceland and the UK. The album features guest appearances from Markéta Irglová (The Swell Season), Ryan Karazija (Low Roar), Myrra Rós, Svavar Knútur and Phia.
Shapeshifter is the album's third single, a wonderful sing-along indie folk tune, with more depth than first impressions suggest. Based around a fingerpicking acoustic guitar, the song flows at a steady pace. Low in the mix is a simple electronic beat; so subtle it's almost like a heartbeat.
The hook of the song is the wonderful sing-along chorus, made special by the backing vocals of Icelandic singer Myrra Rós. This isn't a shout out from the rooftops sing a long, but more a lazy Sunday autumn afternoon, a warm blanket, hearty roast and red wine. This warmth in melody provides a great contrast to the somewhat despairing lyrics.
By the time we get to the double chorus, instrumentation has added a few layers to this song, a nice offbeat guitar rhythm for effect, a bit more on the organ, but nothing too much to overpower the chorus line 'Shapeshifter come to me, you're camouflaged and I can't see.
Iceland is clearly a place close to Uhlenbruch's heart, having spent time living there, and recorded parts of this album. Aside from some comparisons to Of Monsters and Men quieter moments, the influence of the Icelandic indie scene is not really evident here. Perhaps more inspired by the Icelandic landscapes, this song is sparse but full, subtle but with impact, perhaps a deliberate act due to the lyrical nature of the song. As Uhlenbruch suggest, the theme is a metaphor about everyday life, especially relationships and their 'constant form of change.'
Atlas from Owls of the Swamp is out now through Labelship.
Words: Nicholas Cheek
Photo of Owls of the Swamp by Julia Fayngruen