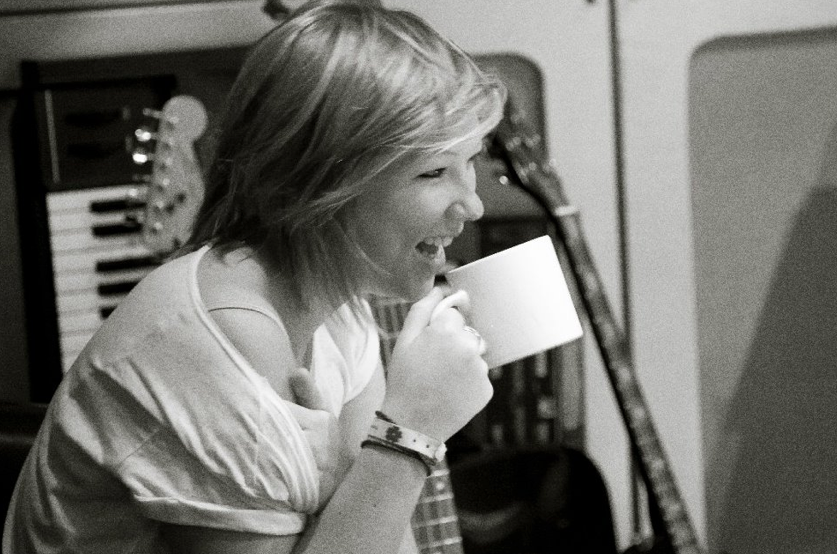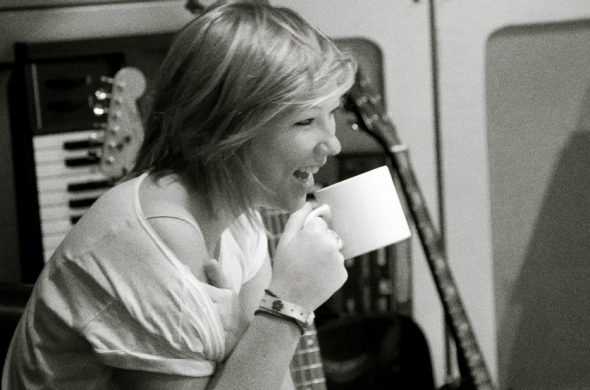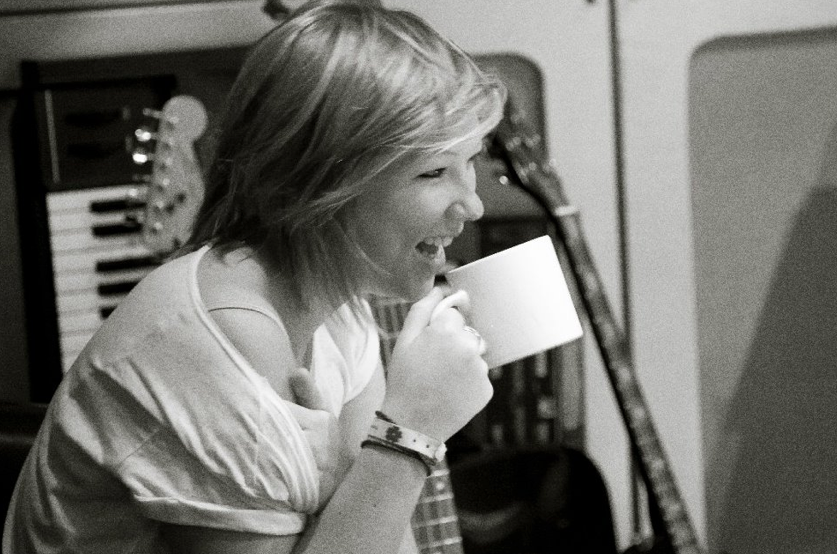 For a while now, we've been thinking about how best to cover more of the new music we are sent. Our New Music Monday feature is here for the long haul, but why do we have to wait til Monday? To address this issue we have come up with a new, more spontaneous feature called 'First Signs Of Love' or #FSOL for Twitter purposes. It's designed for those moments when a track grabs us, shakes us, and truly commands our attention. It's for those few minutes when you think you may have discovered a new band or artist to love. There is a sense of excitement, optimism and your faith in music is restored. You want to shout it from the roof-tops and bore your friends by playing it to death. Who knows if these first signs of love with grow to become a lifetime love, frankly who cares! This is about celebrating the spark, the initial moment of attraction.  Close your eyes, cross your fingers and just enjoy it.
Our very first #FSOL is for 20-year old Brighton-based Moya and her take on the Primal Scream classic "I'm Losing More Than I'll Ever Have." The track is taken from her Acoustic EP, a strictly limited edition CD, available exclusively through her website and at her live shows.
We love it because it drips with soul and emotion. It takes a great song and makes it even better. It's so tender and so heartfelt. Beautiful.
[youtube http://www.youtube.com/watch?v=70kOuDHCuq0&w=640&h=360]
Originally featured on Primal Scream's 1989 eponymous second album, 'I'm Losing More Than I'll Ever Have' is best known in its remixed form as breakthrough 1991 hit 'Loaded.'  Moya's version was recorded at Perry Vale studios, by Pat Collier, who coincidentally also mixed the original song for Primal Scream.
"We normally record at Alaska studios in Waterloo (where Primal Scream also recorded) but they don't have a grand piano," says Moya. "Pat has one at Perry Vale, so invited us there instead. He didn't even know what we were recording until we were there, so it was a cool twist of fate."
Catch her live at:
February 24th – The Borderline (Supporting Brother and Bones) £6.50
April 4th – The Camden Head £5