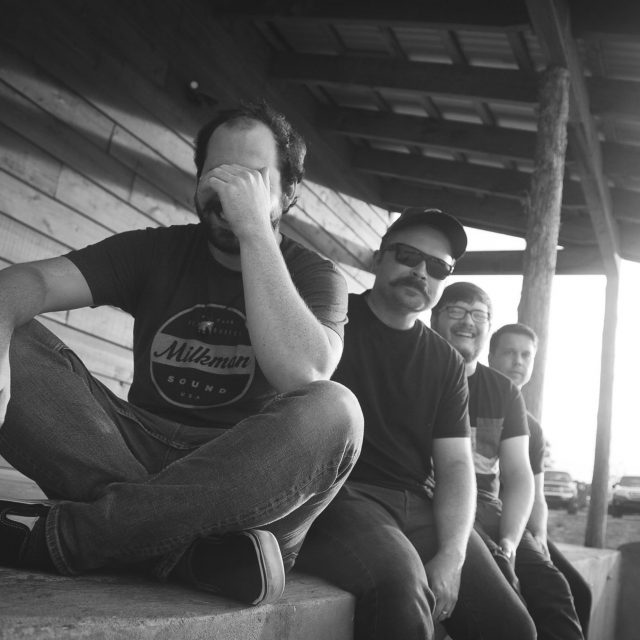 Empty Atlas' new full-length album, Kairos, is the perfect soundtrack for a long drive somewhere new, or for a sleepy afternoon spent watching the ocean.
Introducing Empty Atlas
The Indie-rock quartet from Jackson, Mississippi, is comprised of vocalist and rhythm guitarist Micah Smith, lead guitarist Brennan Michael White, bassist Alex Ingram and drummer Robert Currie Hansford. They've become known for their euphonic sound and themes of human connection, with their first full-length album, Hestia, exploring the concept of home, and what it is to be lonely.
However, Smith has described Kairos as "the other side of the coin" to their previous full-length album. Whilst Heistia focused on the theme of settling down, Kairos delves into the decisions that many of us have to make at some point in our lives — to stay where we are, or to leave it all behind and chase success.
Empty Atlas – Maximal
The first single from Empty Atlas' latest album, 'Maximal' is a captivating fusion of energetic, raw and vulnerable. Mixed by Tyler Spratt and recorded at Dipping Vat Studio in Monticello, Mississippi, the track explores the subject of forfeiting everything to pursue old and new passions, and the immense pressure that comes along with the pursuit of dreams. It's about how far you are willing to go to to get what you want, and just how black and white "making it" can be. This incredible track is both emotional, and inspiring. It urges you to live in the moment, and chase after your dreams whilst you still can.
Discover More From Empty Atlas
Words Rachel Makinson