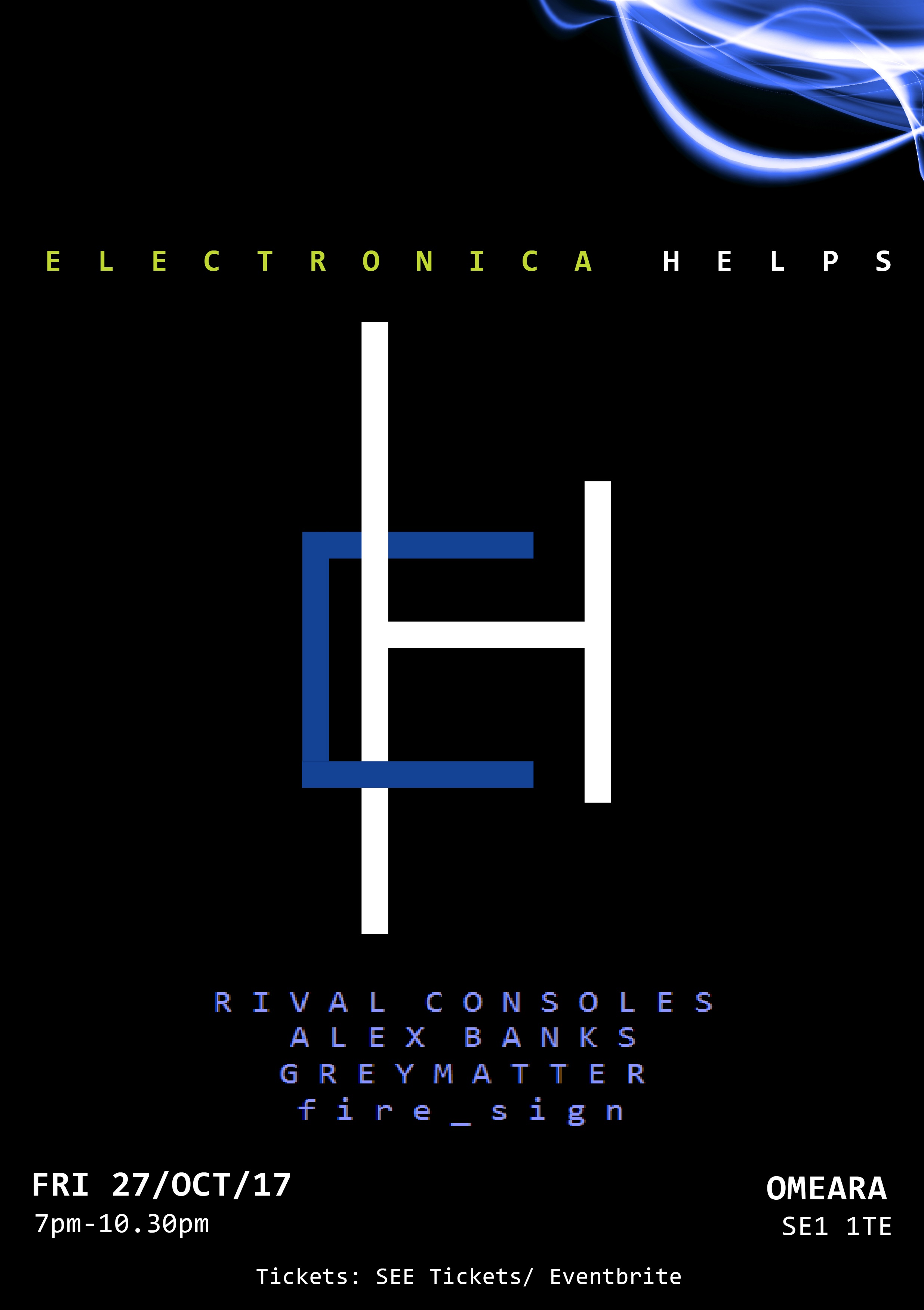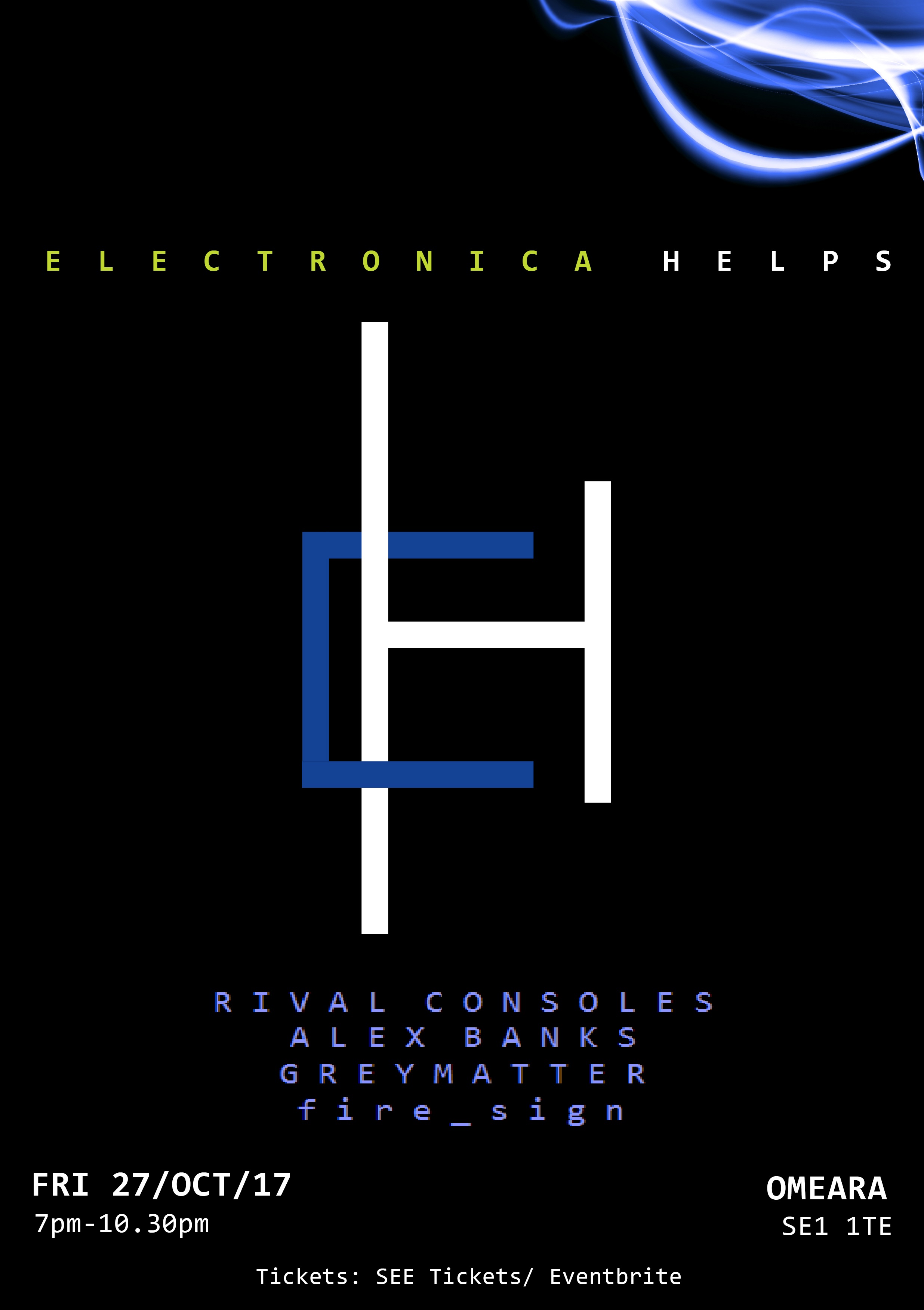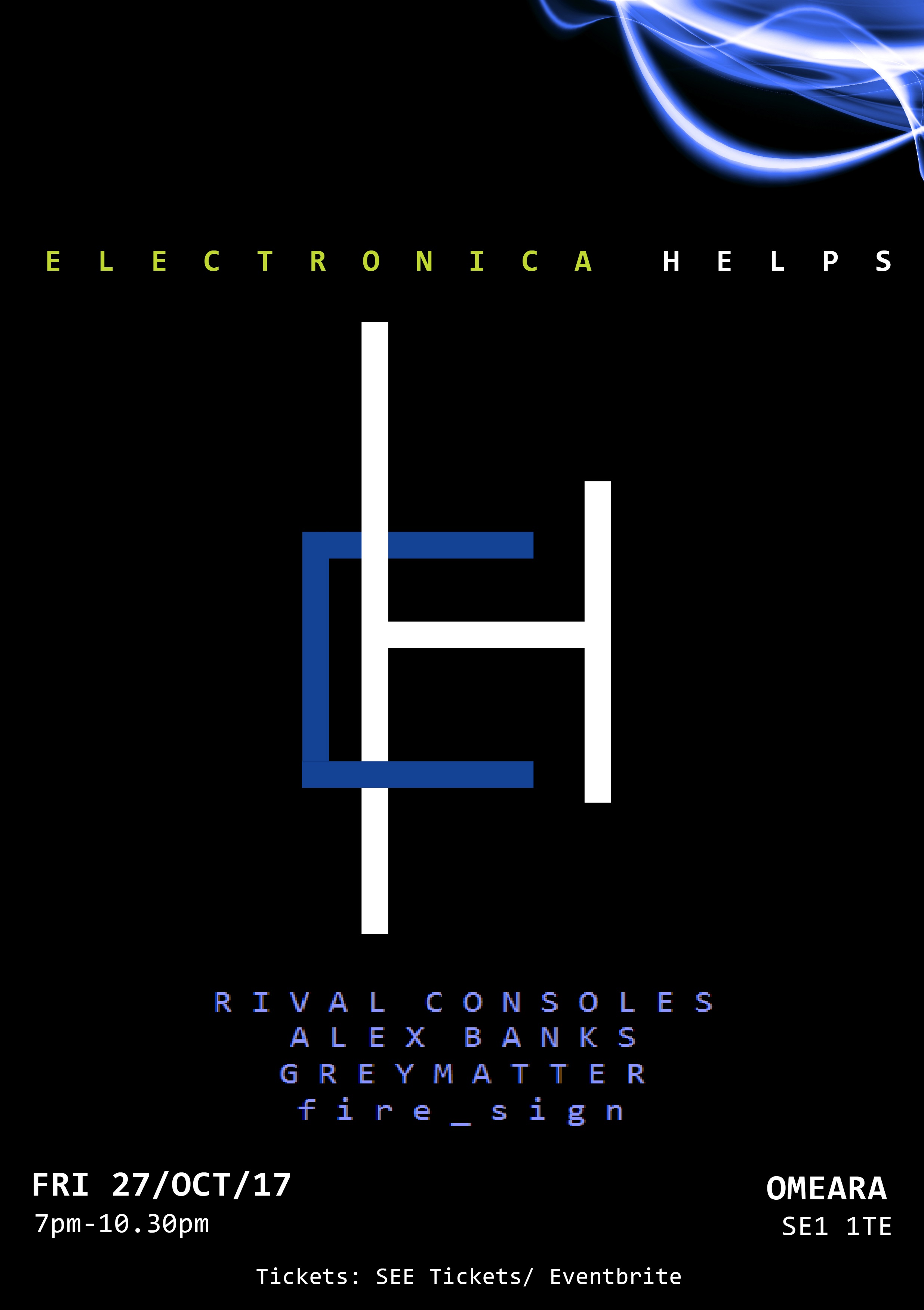 The leading lights of the British electronica scene will perform in London this October to raise money for charity The Neuro Foundation.
Musical heavyweights Rival Consoles (Erased Tapes), Alex Banks (Monkeytown) and Greymatter (WOLF music) will take to the stage on Friday 27th October at London Bridge venue OMEARA with support from rising electronica duo fire_sign (4am City).
https://youtu.be/tT4N6ysnU5U
From this carefully curated line-up you can expect complex, emotional and intricate electronica that will move your mind with its beauty, and your body with its beats. This night of music is a rare, not to be missed treat on the London scene. Tickets for Electronica Helps are on sale now with Eventbrite and with SEE Tickets with discounted early bird tickets available via Eventbrite until the end of August. Electronica Helps early bird tickets:
"Ethereal, emotional, truly atmospheric; these incredible artists have kindly come together to create a night to remember to support a great cause." Brendan Rodgers – The Neuro Foundation
The Neuro Foundation* provides reassurance, guidance and advice to UK Neurofibromatosis sufferers, and to those who care for them. Neurofibromatosis is an unpredictable and variable genetic condition.
Categorised into NF1 and NF2, the severity of the condition varies from person to person and whilst some may live a normal life, others with NF could have a multitude of medical, physical and psychological conditions, eg. It can cause tumours on the optic and auditory nerves, curvature of the spine; malformation of bones, and over 60% of NF1 patients have learning difficulties.
The Foundation funds Specialist NF Nurses to help and advise NF sufferers and the important people in their lives such as their parents, siblings, teachers, employers and care workers. It also funds a national helpline and website to offer support and up-to-date information about the condition.
Early diagnosis of the condition is of vital importance so the Foundation works hard to raise awareness of NF amongst the general public, social services, school staff and the medical community.
Electronica Helps / Friday 27 October 2017 / 7pm – 10:30pm / OMEARA / 6 O'Meara Street London Bridge SE1 1TE