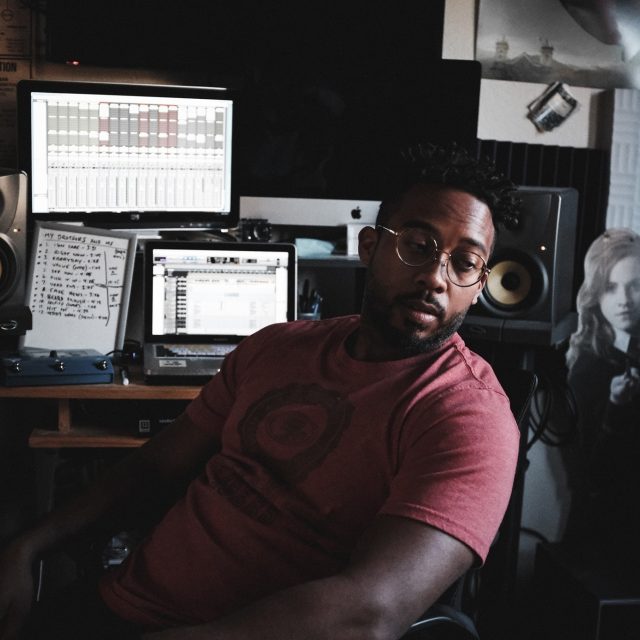 Edword Evwrit has a question for us. It's, 'Did you get off your ass and do something you're proud of?'. It's the same sentiment as Beverley Knight's 'What have you done today to make you feeeeel proud?' though without the sugar-coating. In this release 'Right Now', Edword Evwrit is our tough love motivator – though whether he's coaching us, or really himself, remains ambiguous.
Edword Evwrit – Right Now
This track comes from Edword Evwrit's latest album 'My Brothers and Me', an apt title as his brother, Rayphonic, is the producer.
'Right Now' is an ice-cool rap track that puts pressure on its listeners to talk less, and act more."
Evwrit equally turns that pressure on himself, with a slick flow and sharp lyrics such as 'I got a job to do, it consists of pushing every obstacle, come get some like I'm selling popsicles.' And dammit if we don't buy what he's selling.
The production has a slight tension to it, as if time may really be running out for our dreams. With its singing synths and pentatonic riffs, relentless beats and ominous bass, this is not your Disney Channel brand of motivation. 'Everything I can do, I might right now, like right now…the next step better be the best', Evwrit reminds us. But it remains a hugely accessible track, with enough quirkiness and personality to leave listeners wanting more.  I can recommend listening to the whole, polished album, full of hooks and wit. A name to remember.
Discover more from Edword Evwrit
If you like Edword Evwrit you might also enjoy
Words Eden Tredwell