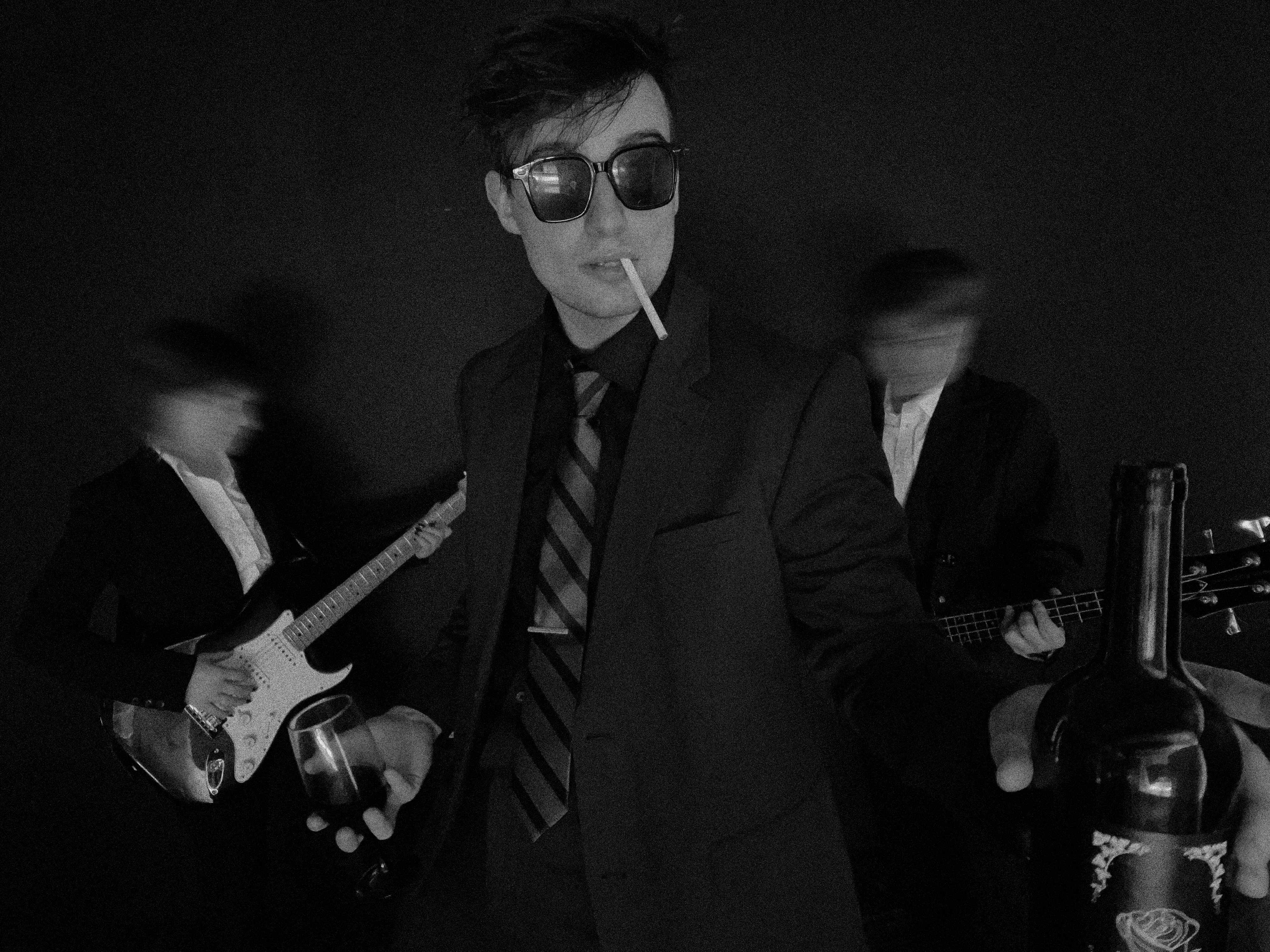 Discover When In May's love-to-hate-you breakup jam.
When In May – 'Cheap Red Wine'
'I'm falling out of love with you tonight, baby', announces the opening line of 'Cheap Red Wine' by When In May. It's honest, perhaps to the point of tactlessness, and sets the stage for the messy breakup that is the story of this track, involving – you guessed it – a lot of 'Cheap Red Wine'. 
When In May is an American indie band making their debut. The band was founded by frontman Brett Fitzpatrick, who wrote this track with bandmate Keon Nahali.
'Cheap Red Wine' is a bright, guitar-driven breakup track with a funky hook and a sense of humour.
The lyrics are amusingly blunt, with lines like 'I've been drinking since 8, I really hate your face'. It narrates what is (hopefully) the last evening between a pair of lovers, whose romance appeared to be doomed from the beginning – 'you told me from the start, you'd only break my heart' sings Fitzpatrick. There's a sense of wit with lines like 'talk is cheap, cheaper than the liquor you keep inside your cupboard'. The melodies are well crafted, and if the lead vocals are not always precisely on pitch, they bring plenty of characters. 
The production centres around a bright and instantly catchy guitar riff. With punchy beats, guitar solos and light synth touches, it brings to mind 80s bands such as Squeeze. The production could use a little beefing up, but it's still got an infectious groove with a retro feel. Fans of indie pop and rock will definitely get a kick out, perhaps while drinking their own cheap red wine. 
Discover more from When In May
Words Eden Tredwell