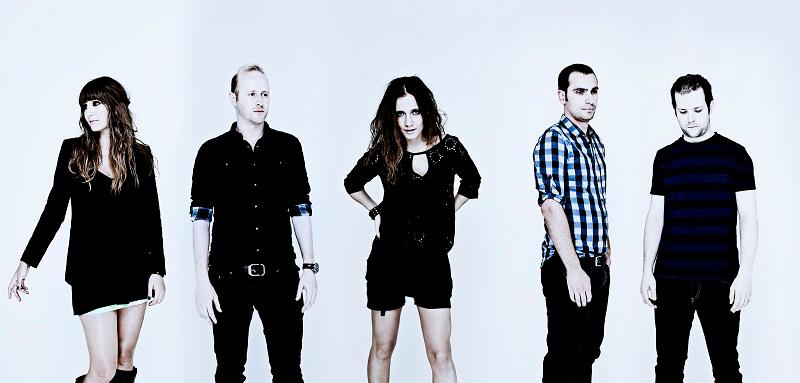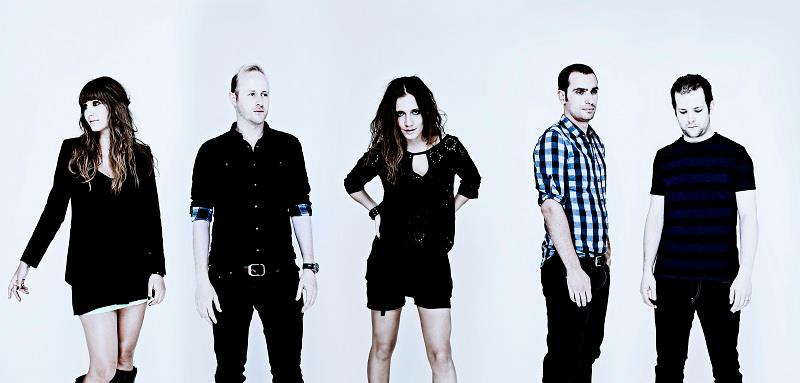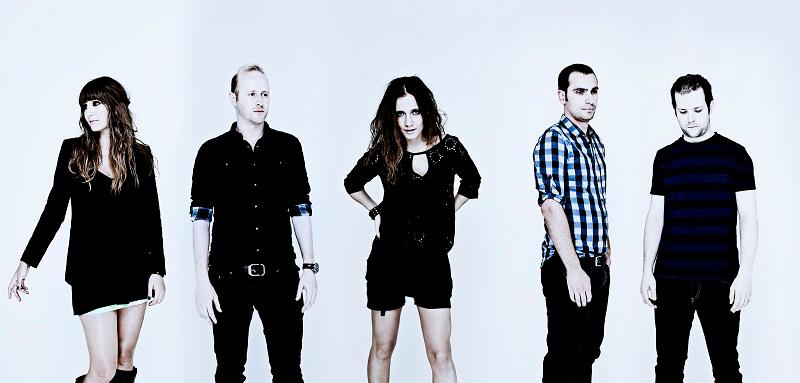 Alternative rock collective The Mouth of Ghosts, are a five-piece from London. The band describe their music as 'alt-rock-trip-hop', an entirely accurate summary of their sound; a mix of delicate elegance and intense theatrics. The bands debut E.P 'When the Sun Sets' was released last year and the title track soon became short listed as one of the best songs of 2012, by Tom Robinson's BBC Radio 6 Introducing show.
Last month the band released their latest E.P 'You Will Go Again From Me,' a four-track epic of atmospheric melodies, pitch perfect vocals and heavy power chords, layered over soaring synthesisers. The E.P opens with 'Wrong,' a full-bodied, high-energy track with a catchy chorus and strong, in-your-face riffs. The vocal range of lead singer Alla Seydalieva is breathtaking and highlights her incredible talent. Her vocals add grace and delicacy to the music; a gothic and melancholic beauty that gives the song texture and attitude.
[soundcloud url="http://api.soundcloud.com/playlists/5653638″ params="color=120f0d&auto_play=false&show_artwork=true" width=" 100%" height="450″ iframe="true" /]
'Winter Song' is an intoxicating, beautiful and deeply haunting track that oozes romantic passion and heartfelt pain. When the synthesisers kick in, the track gains impact. The end of the song is high volume and even higher energy, giving a great juxtaposition against the first half of the track. Seydalieva has the ability to make you feel special, like she is singing to you, and only you. You are the subject of her painfully honest confessions. With these ethereal vocals, the song is a highlight of the album. The E.P ends with 'You Will Go,' which eclipses any ballad, by offering some of the most authentic and touching vocals I have heard in some time. The ornate beauty of the melody is reminiscent of Portishead and expresses the agony of the inevitable. The track is the perfect end to an entirely stunning E.P and will feature on our Podcast this week.
The Mouth of Ghosts are a band, who like others before them have tried to be different. Most bands fall at the first hurdle, but this band know exactly what they are doing. 'You Will Go Again From Me,' is not mundane, but submits music that is both theatrical yet entirely believable. Beautiful angelic vocals, intense guitars and synthesisers to boot, this is alternative rock at its very best.
Jen Grimble