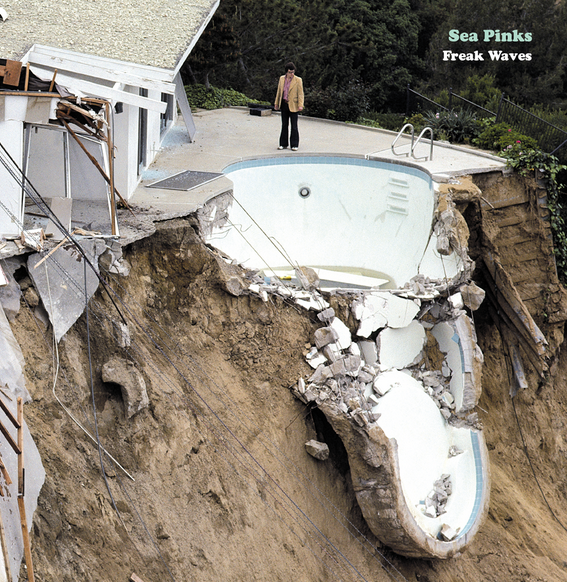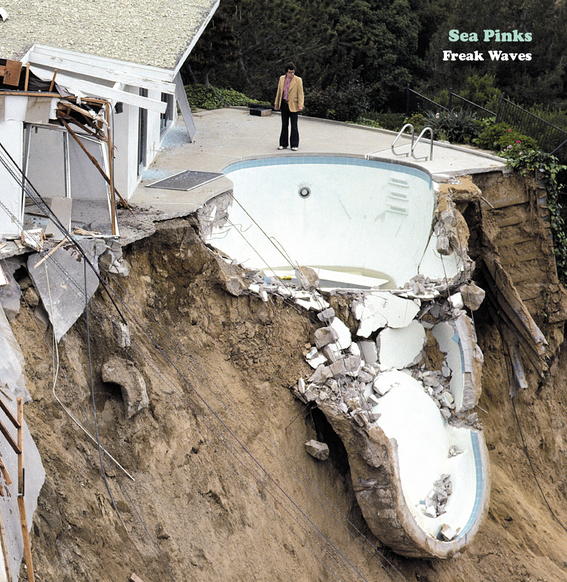 Last month saw Belfast band Sea Pinks play their first BBC session, showcasing their upbeat and funky alternative rock music to the world. The 4-piece are a rare breed, focused on happy dance tunes with an indie edge. The bands new album, 'Freak Waves,' available to download now, reflects American surf culture at its finest. With sounds of 1960's pop, the album is enough to get you twisting. Sea Pinks sound Californian in style, offering bluesy pop which clashes with rock and roll seamlessly. The band describe themselves as being fans of 'ghost guitars,' a technique that gives a haunting echo to their music, making their riffs sound layered and exotic.
'Lake Superior,' is the first song on the album and is highly stimulating, making you tap your feet immediately. It sets the album up perfectly with energetic guitars, jazzy drum beats and cheerful vocals. 'You're Not Happy' is a song that explores the emotions of anxiety and helplessness. The song is mellower in tone than the others and explores more poignant themes. However, even when Sea Pinks' music touches on negativity, it remains jovial and optimistic. Somehow this mix of emotive lyrics with dance-able riffs works perfectly. 'Following Winds' is a harmonious track with a definite sound of The Shins' early work. The song is evocative and has that classic ghost guitar quality, which ascends throughout the song; much like 'New Slang' did for The Shins in 2001. All in all the song is captivating and certainly one to listen out for on the album. 
'Freak Waves' is a modern cross between American rock, alternative indie and 60's surf pop. Their music is refreshing, emotional and totally uncomplicated. 'Freak Waves' sounds like a funky collaboration between The Beach Boys and The Shins, which is a genuine pleasure to listen to. If you want a band that are the opposite of the mundane, Sea Pinks are definitely the cure to your blues.
Look out for 'Lake Superior' on our Podcast this Wednesday. For more information, visit the bands website
Jen Grimble