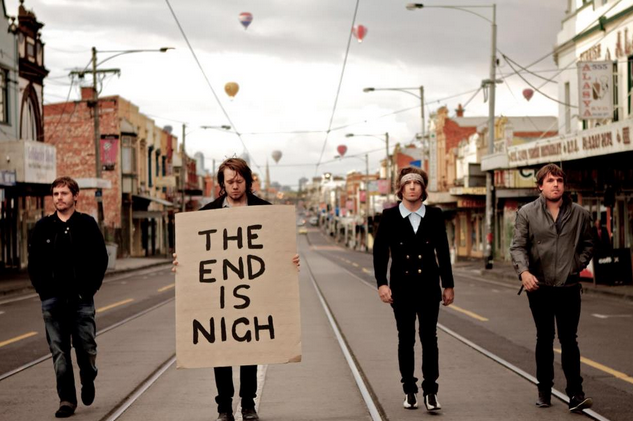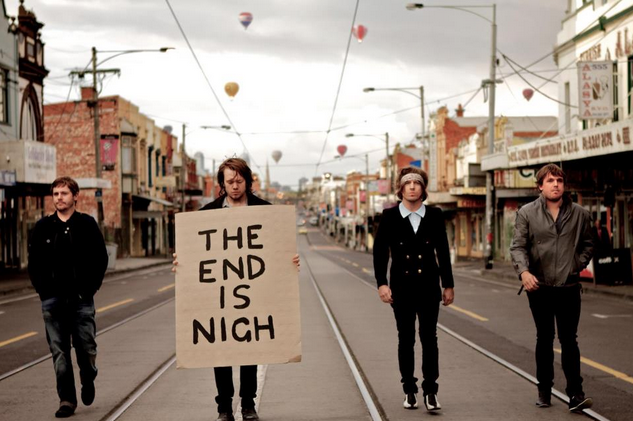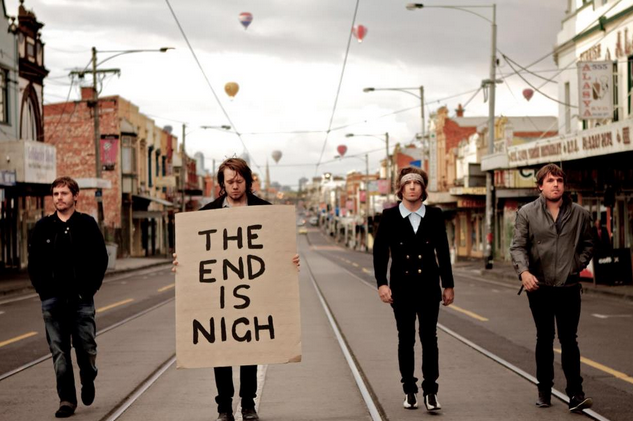 Australian indie pop collective Red Aces are a true family band. Made up of four loyal brothers, they started their musical quest together playing for the rest of their family at gatherings. After developing their sound and playing endless gigs in Melbourne, they were brought under the radar of Red Door Sounds. This musical union allowed Red Aces to perfect their debut E.P, 'Time Breathes.'
Their sound could be described as many things. It is eclectic, layered and transformable. Sultry guitar whines, electric riffs and power chords make it a mix of indie and dark pop. However Red Aces offer much more than this; with blues notes, dance vibes and rock chords, their music is full-bodied and strong. In 2011 the band released a free MP3 single 'Death Closes All,' a gritty rock and roll number, with grunge guitars and a catchy chorus, making it an instant sing-along classic. The song has sounds of rock of earlier decades, with angst riddled vocals and powerful guitar riffs which reflected the tenacity of the lyrics themselves.
Back with a much more mature sound, double A-side 'No Love' / 'The End' will be the band's first single from their debut E.P. Both tracks are full of energy, with soaring guitars and drums that will have you tapping your foot along are just for starters. The lyrics explore the themes of loss, heartbreak and uncertainty and the haunting vocals express as much emotion as the lyrics themselves. With similarities to White Lies and Joy Division, Red Aces know how to fully capture the beauty of pain.
[soundcloud url="http://api.soundcloud.com/playlists/2467010″ params="" width=" 100%" height="450″ iframe="true" /]
NB. We're currently experiencing problems with SoundCloud which we are working hard to rectify. If you are unable to play these tracks, you can play them via the exfm player found at the bottom right of this page. Alternatively visit the Red Aces SoundCloud
Sure to be full of energetic hooks, gorgeous vocal harmonies and dance-worthy chords, keep your eyes heeled for Red Aces' debut E.P 'Times Breathes,' and let this band show you how indie pop can really sound.
Jen Grimble