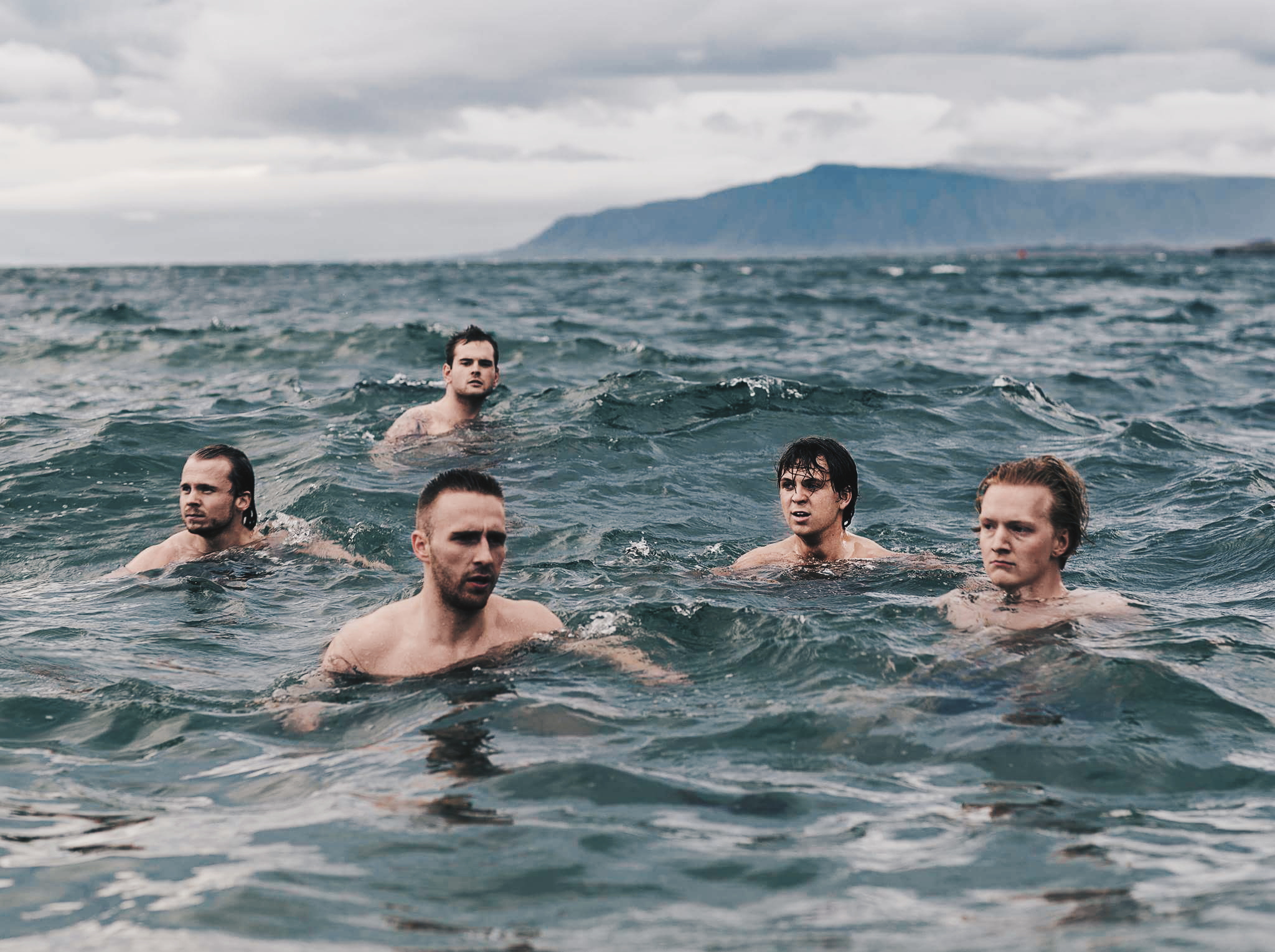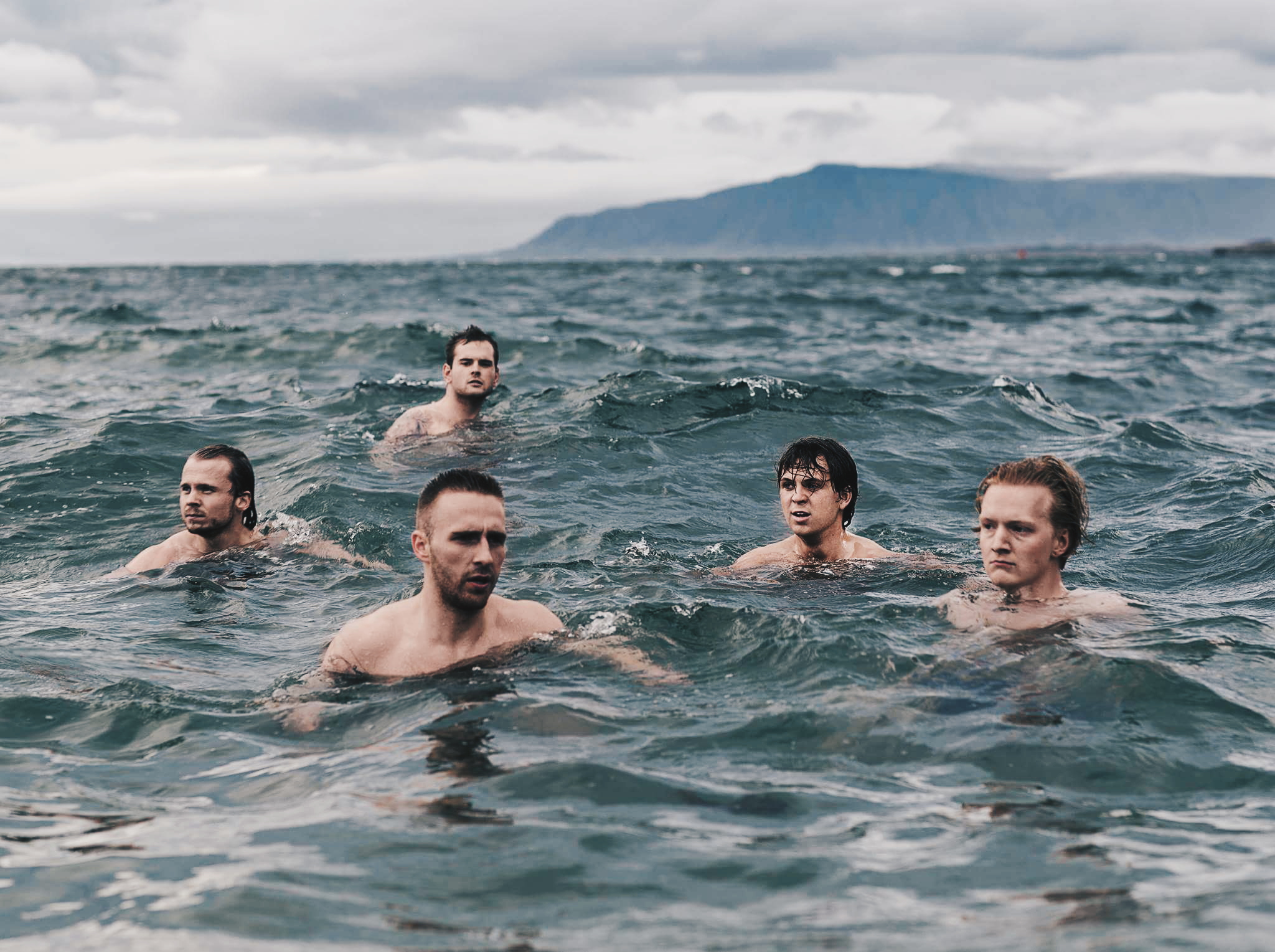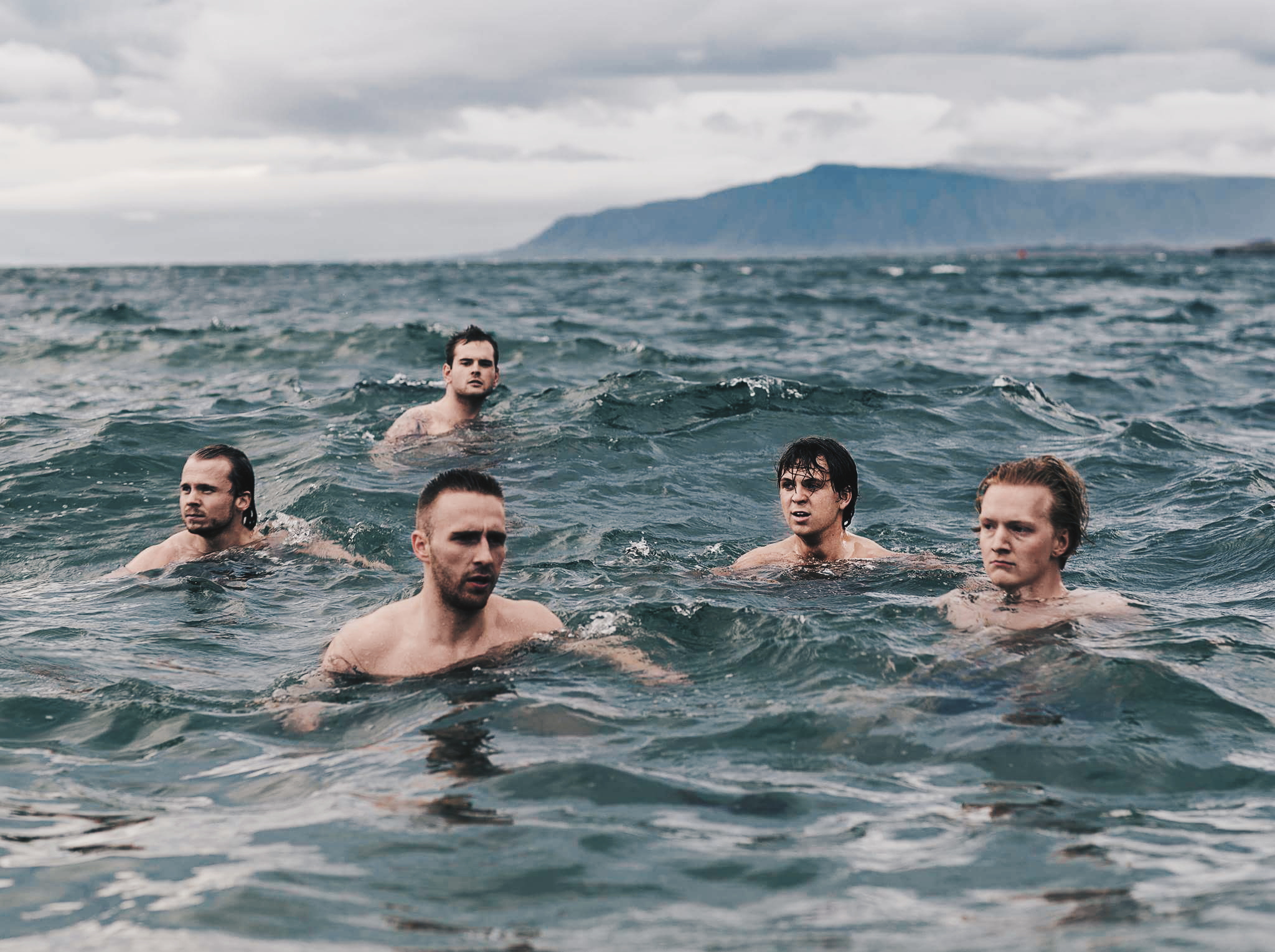 Lockerbie is a 5-piece band originally formed in Reykjavík early 2008 by four 16-year-old friends that shared the interest in making and performing music.
Their first song release, Snjóljón, came in the fall of 2009 following winning a competition held by the National Radio of Iceland (RÚV). Snjóljón sparkled interest from various places and the song was used in a collaboration video between Nike and Össur. Lockerbie spent the whole of 2010 recording their debut album, ., which was eventually released by in Iceland, Germany and Japan in 2011.
Now four years from the release of Ólgusjór comes a fresh second album – Kafari. Since launch Kafari has already featured as the album of the week at Iceland's national radio station, Rás2, and it's easy to see why, it's a joyous, widescreen album full of imagination and delightful ear filling sounds. People often say the music you make is the product of your environment, in this case, this is an album that is fuelled by the freshest of sea air. As a non-English language album, you find yourself absorbing every instrument and melody, this is a rich album that has so much to give.
Listening to this album also reminded us of the awesome club night Ja Ja Ja, which showcases music from across the Nordics. Find out more at their website.
Work on the Kafari began in 2012 and in the spring of 2013 they introduced a new member, Hafsteinn Þráinsson, on guitar and synthezisers, it's clear the music has evolved and matured since the release of Ólgusjór. String quartets have been replaced by synth pads, electronic influences are clear and with the recruitment of their newest member, Haffi, the sound gets a new dimension.
[youtube width="640″ height="360″]https://youtu.be/mtmFT1byYRo[/youtube]
Timothy Lambreqc directed the video for Kafari, which features  lead singer Doddi, traveling on his skateboard from the countryside in Iceland into the city, meeting the other band members on the way in some strange circumstances. The band has already started working on another video, which is due before the end of the year.
Kafari is available for free download at the band's website in return for the free download, why not pick yourself up a t-shirt to show your support.