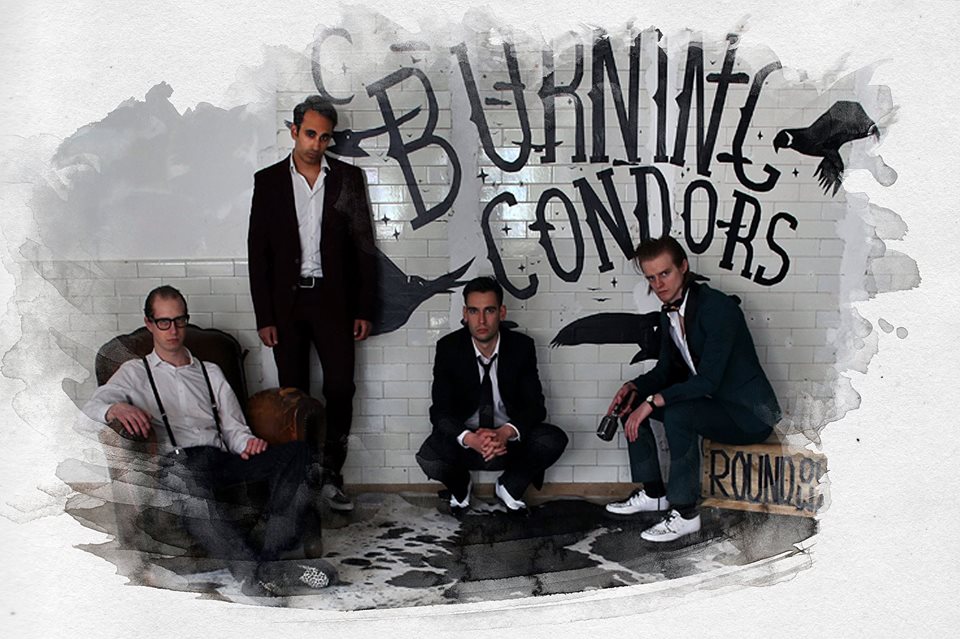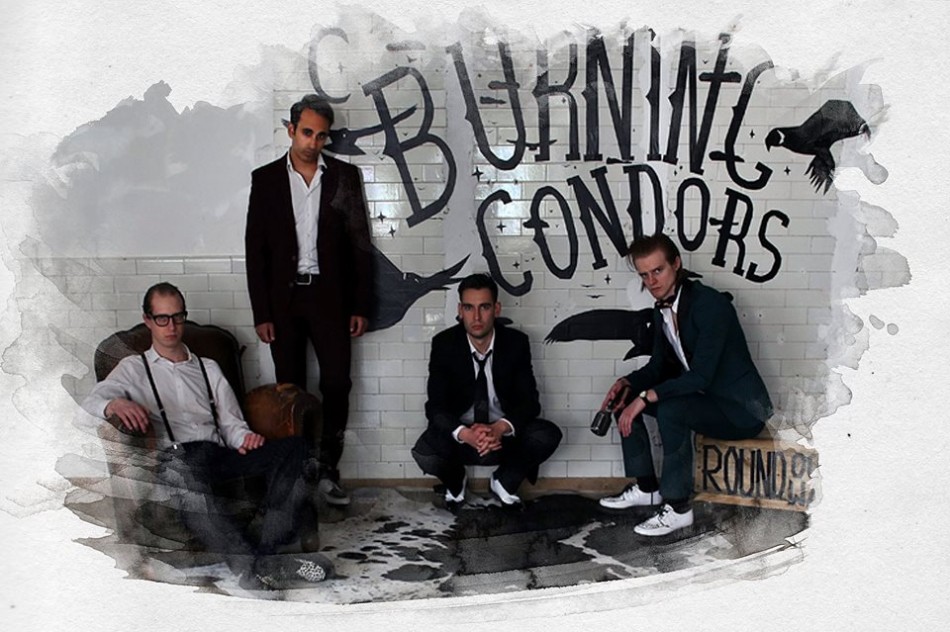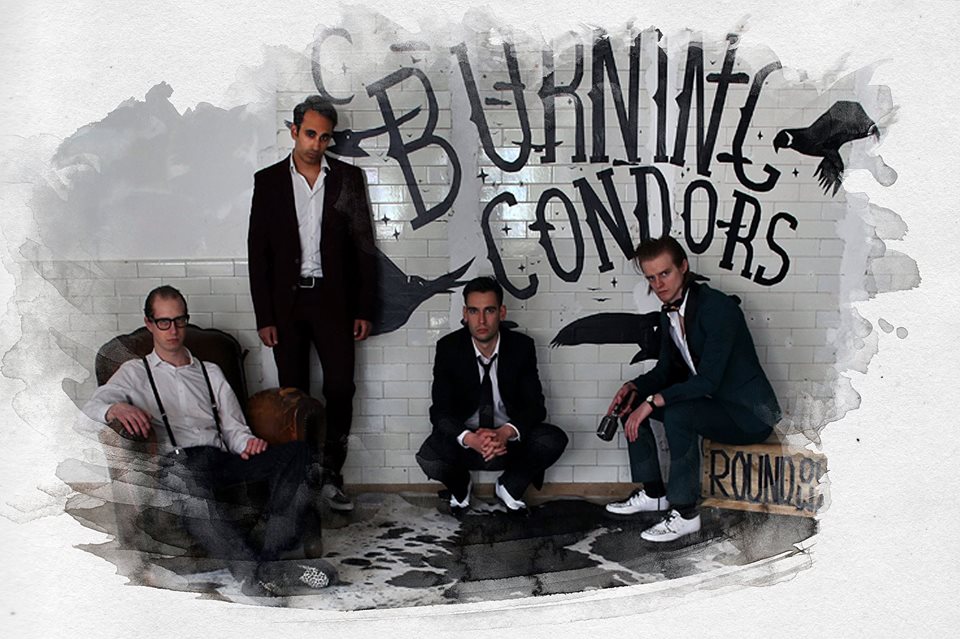 You may remember Burning Condors from our First Signs of Love feature and like us, you may have been following them ever since. Now the London-based quartet are just days away from the release of their debut album Recorded entirely in Nashville, their Southern American influences are all too obvious. Burning Condors have already been labeled the leaders of a new generation of indie music, where deep blues notes and whiny rock and roll riffs play together in harmony. 'Round Our Way' is a relentless eleven track British-American collision.
'Dirty Girl Blues' opens the album with a punk, urban grunge and indie rock attack. With sounds of the Rolling Stones, energetic riffs and deep, high-pitched vocals seemingly blur together. As the layered chants of male vocals kick in near the end of the song, so to do country-style guitars, something Tennessee itself can take credit for influencing. You can hear Nashville in every chord of the song; oozing from every note. It can be heard even more strongly in 'Killing Time,' with Southern soulful blues taking over the sound completely. 'Honey Trap' will be the band's debut single. It features an impressive guitar opening; with riffs that increase in passion until they stop completely, right before the vocals commence. The track has a raw quality, with angst-ridden vocals and has already received airplay in both American and Europe. Fun and upbeat rock and roll number 'Bringing Back the Blues' closes the album. There is a modern edge to this track, even though it has classic 1960's and 70's rock vibes. Harmonica notes give the song a wonderful blues quality and only highlights the American feel further. This is a merciless, unrelenting rock tune that will have you head banging along, should the moment strike.
Burning Condors are currently on their UK tour and 'Round Our Way' is available on Snakehand Records from Monday. Here is a band that support their roots with Britpop and classic indie vibes, yet surprise with intense moments of Americanism. 'Round Our Way' is perfect for anyone who is as addicted to hard-hitting, fast beats, as Burning Condors obviously are.
Jen Grimble.