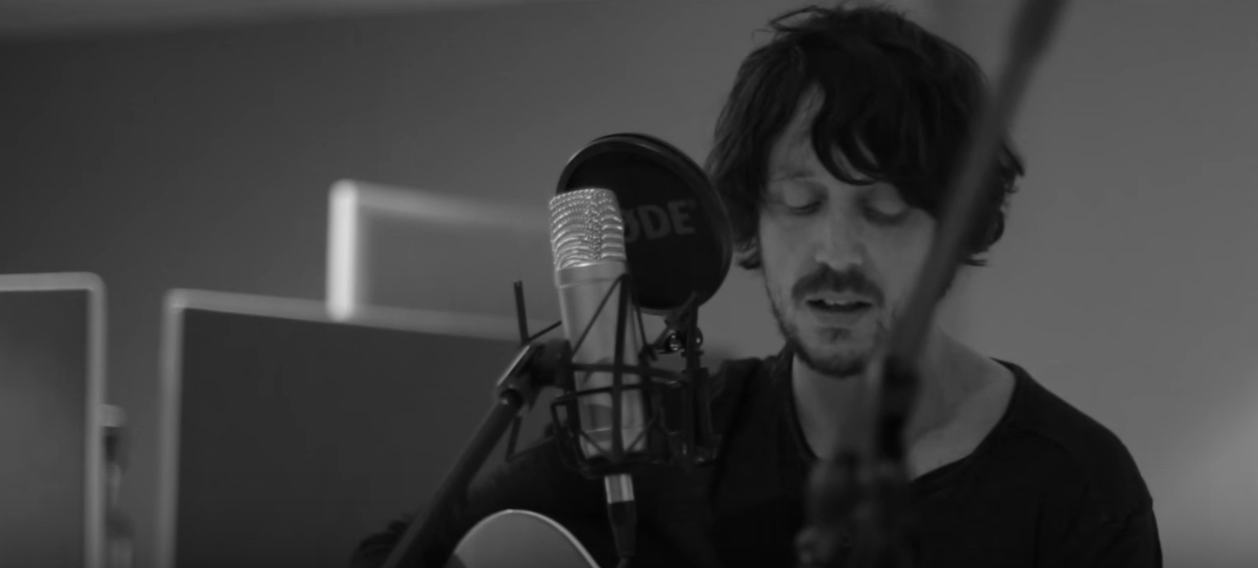 His debut effort, Back to the Great Lakes, was inspired by his extended travels throughout England, Europe, and the cities of Canada and America.  His sophomore effort finds Harper-Robinson drawing inspiration from the rivers, hills and vast horizons of West Yorkshire.  Having tired of the city life, the singer, along with his wife and young son, moved back to his homeland to enjoy a simpler existence.
Wonderfully simplistic in arrangement, the six tracks contain nothing more than guitar and Harper-Robinson's deep and soulful vocals.  No overdubs, or even a vocal harmony, to be found.  The focus is entirely on the vocals, with the guitar often low in the mix, at times almost unheard, behind the singing. The rare occasion when the guitar is strummed with any great intent provides a good dynamic shift, an accent to a point.  For the most, however, the EP is full of subtle acoustic guitar.
At times Harper-Robinson's low, deep tones are reminiscent of Nick Cave, whilst stylistically similar to Conor Oberst in his quieter moments, albeit with a less intense vocal delivery.  Comparisons aside, there is individuality in this release, not always an easy feat when only working with a voice and six strings.
Contradictory to the peaceful country-side inspiration for the exceptionally long-title EP, there is anger at times.  'Days of Destruction' finds the singer with an almost spitting vocal delivery, especially during the song's title.  Quieter moments, such as opening track 'April 2009' and 'The Wolves' finds Harper-Robinson in his element.  You can almost imagine the singer playing a dimly lit room to a small, enraptured crowd, perhaps with a crackling log fire in the corner.
With deep and rich vocals, there is a deliberate emphasis on the lyrics and message in the songs.  This is especially noticeable in the beautiful closing track 'The Songs Used To Mean Something.'  Whilst not every song immediately grabs the listener, they all do have a charm and are worth a few listens.  At only 6 songs, this is a release the lends itself to repeat listens.  There is also enough variety to here to get excited about Aron Harper-Robinson providing us with a full length album soon.
We're All Just Part Of Something, And It Hasn't Happened Yet is out today, find it on Spotify or visit his official Website for more details. 
Nicholas Cheek