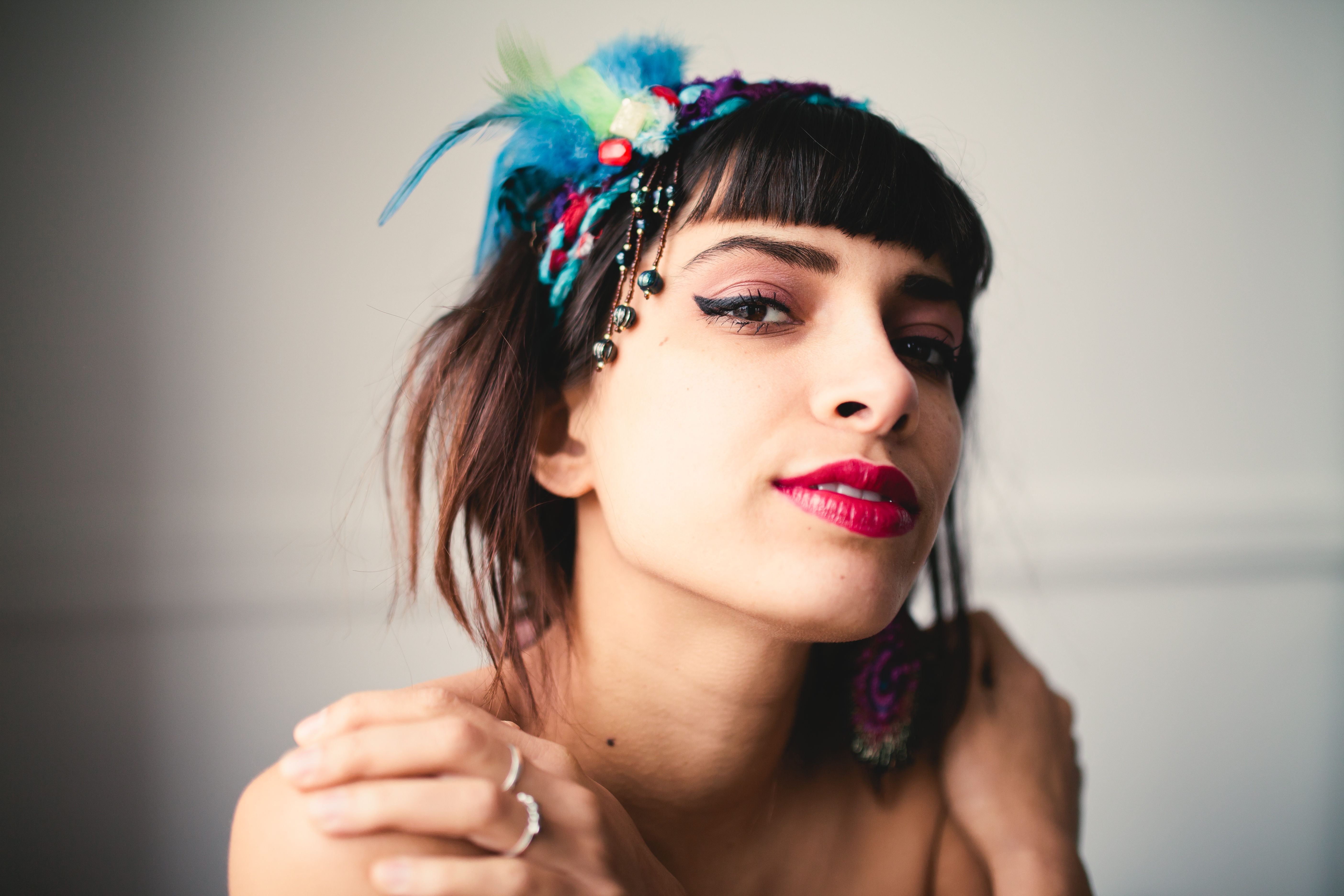 We recently included Alysha Brilla on our First Signs of Love feature and such was the overwhelmingly positive response, we've decided to make her our artist of the week and share a little more of her album.
We're only in February by 'Womyn' by Alysha Brilla has seriously raised the bar and is already a contender for our album of the year.  It is full of well crafted songs that fuse the positive and sunny side of reggae with the stylish soul of Jazz.  The lyrics are sung from the heart of a proud woman who switches between styles very naturally.  It's not just the power and delivery of her vocals that give this record such strength – it is the band behind her. The bass and the drums syncopate superbly while sprinkles of Organ and Piano give it the colour.  The brass is powerful and well placed and lifts the tracks like only brass can.
Every intro to each song is different and leaves you wondering how they will evolve.  In the track 'Closer' it starts with a playground chant that kids sing.  'Let Me Love You' opens very sweet and smooth with acoustic and bass. 'He's Not You' starts with a deep breath as the Organ and Bass drive it on to the brass lifts that always pop up at the right times to lift it even higher.  'Blue Moon' begins with a soft echoed melancholic melody that shows another side to her vocal ability. 'Let Me Love You' flows from a spoken intro akin to 'Toms Diner' and then within seconds she spits a little rap and as the brass bursts in it is back to the soulful screams that give this album its primary flavour.
The production is crisp, clear and well balanced, giving added strength to the songs.   Each track could and should be a hit – they all have something different about them and with each one you could either listen to the lyrics and the musicianship or dance the night away in a sweaty frenzy.  Being a Canadian she even treats us to a French version of her song 'Jenna' and still keeps the power and charm in her voice.  With an album like this Alysha Brilla has a handful of Aces and what looks like an incredible journey ahead of her.
Womyn by Alysha Brilla is out now and available to buy on iTunes
Listen out for our chat with Alysha Brilla on this week's episode of Lost On Radio (Episode 118).
Winston Freeman