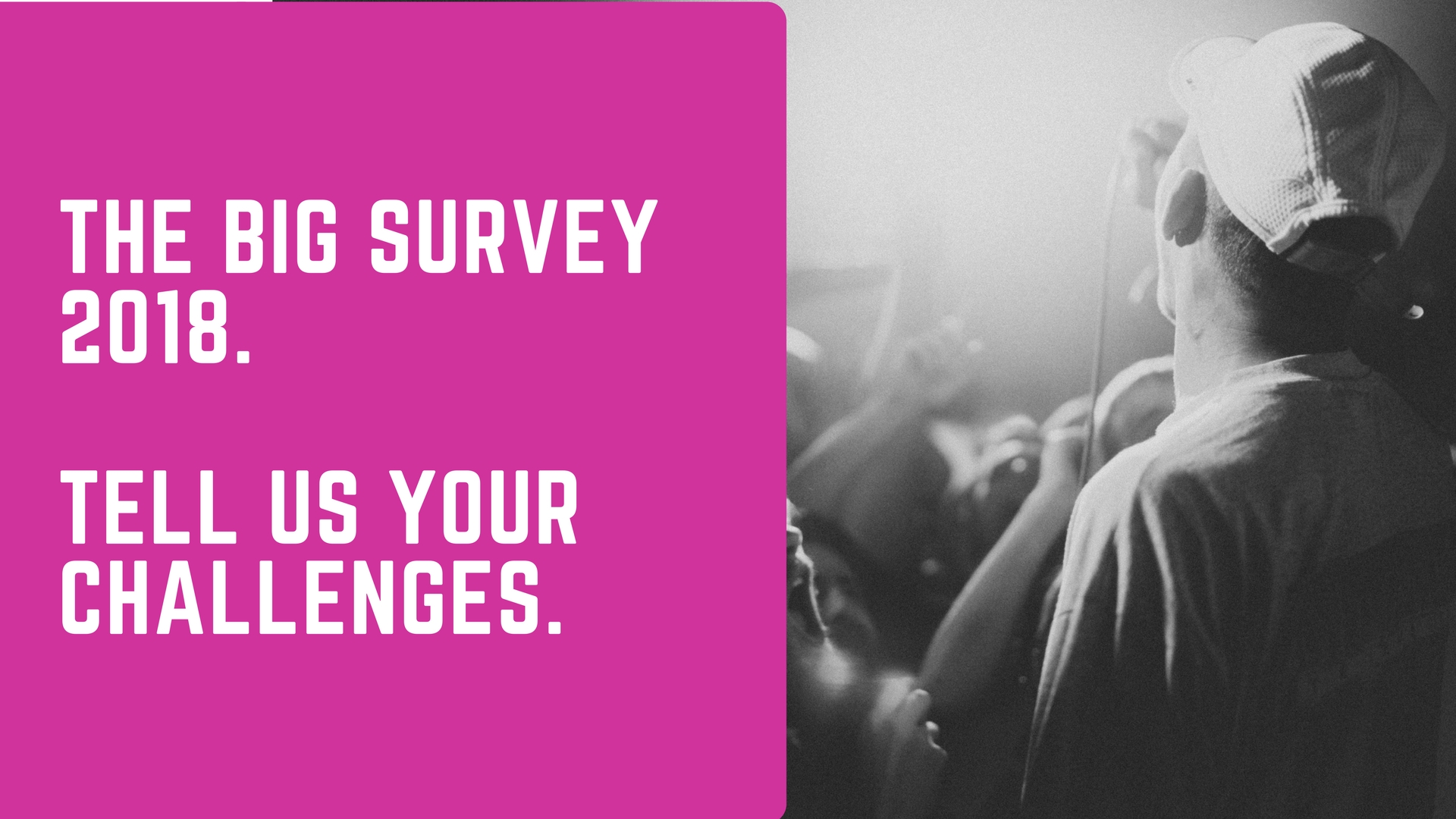 Back in 2013 we ran The Big Survey in association with Farida. It was our first attempt at understanding the challenges facing independent musicians and unsigned bands.  You can download a copy of the results here.
A lot has happened in the last five years, so we've decided to revisit the survey with a few new questions. Please take 5 minutes out of your day to answer our questions. We look forward to sharing the results with you soon.
Any artist or band that completes the survey will automatically be considered for a feature on RCM and our Lost On Radio Playlist.
Some insight from 2013.
Just over one-half of the respondents reported paid live shows were the primary source of their monthly income. Digital download sales (13%) and CD sales (12%) were second and third respectively. Over six different incomes streams were reported. Although average incomes from live shows were not captured in this survey Right Chord Music would expect income from live shows at this level to be between £20-£50 per London show, and a band to be playing a maximum of three paid shows within an average month. It's clear once income is divided up between 3-4 band members and petrol, parking, hire, and rehearsal costs are factored in, income does not necessarily mean profit.
Respondents reported over seven different ways they sell their music, with selling CDs at live shows remaining the most popular sales channel. Bandcamp's growing influence among the unsigned community is clear with as many respondents reporting they use Bandcamp as iTunes to sell their music. Ten percent (10%) of respondents reported they sell their music directly from Facebook.
When respondents were asked to highlight the biggest challenges they face as musicians two challenges dominated: 'Getting our music heard' and 'Making enough money.' But equally noticeable is the large number of challenges they recognise and struggle to overcome.
To quote Buggles, 'video killed the radio star' Traditional mass media channels (TV, radio, and press) are not where respondents go to discover new music. The top sources of new music discovery are intriguing split between traditional channels (Friends / family and live shows) and new channels YouTube, Facebook, Spotify and music blogs. How will that change, if at all in 2018?