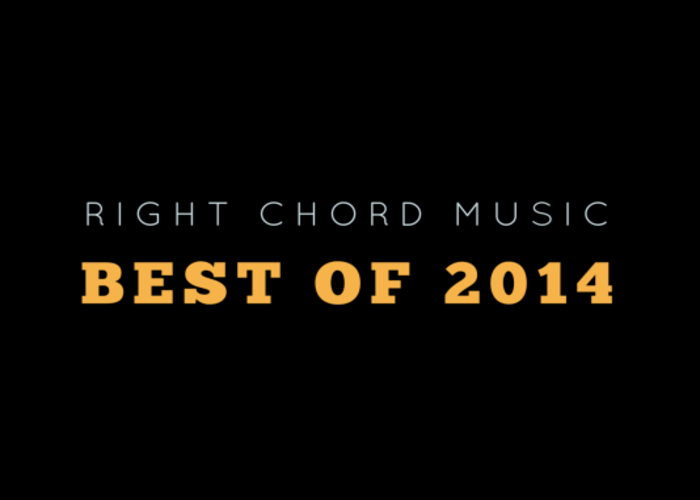 As we approach the end of another year, we decided to take a look back at the ten most viewed and shared artists on the RCM blog. Our aim is to help promote incredible new, undiscovered and under appreciated music from around the world. On behalf of the artists we feature we thank you for visiting, listening and sharing.
Stillwave made three appearances on the RCM blog this year, progressing from our First Signs of Love feature in January to become a Band of The Week in June, combined with four appearances on Lost On Radio, Stillwave are our Band of The Year for 2014. We said… There is attitude bubbling behind each riff; seedy grit between its teeth and a dark yet playful undercurrent tying everything together. This is alt-rock at its most interesting. Read more
[youtube width="640″ height="360″]https://www.youtube.com/watch?v=yNkv7VvOrZM[/youtube]
Chic Gamine were our first Band of The Week of 2014 and are still the most viewed and shared as we approach the end of the year.  What we said…. Chic Gamine are a Canadian five piece, whose soulful tones and melodic harmonies make them one of the most exciting musical prospects of 2014. The band formed in 2007 and within two years their debut record won 'Album of the Year' at the Canadian Juno Awards. The following year the band performed at the Vancouver Winter Olympics. Is it any wonder Chic Gamine are one of Canada's best musical assets? Read more
[youtube width="640″ height="360″]https://www.youtube.com/watch?v=qmDAGqvEl5k#t=23[/youtube]
The M'goo Project made two appearances on our blog in 2014, the first in February caused quite a stir. What we said… The M'goo Project create music from true-life stories by fusing music, short film and contemporary dance. U.S.A hip-hop star Frank Ocean's brave "Coming Out" letter is the theme for their newest music story "Lets Fly To The Moon". This reaches out to anybody who is in the process of finding strength for the person they want to be and with the gay rights issues in Russia today, it has never been more pertinent.
A stunning video with real meaning. Take a moment to watch and share. Read more  Listen to more: The M'goo Project – Square One
[youtube width="640″ height="360″]https://www.youtube.com/watch?v=CYsNFenCZiY[/youtube]
Mullally. He left it late, we only featured him last week! But the début single from the self-proclaimed "18-year-old singer with a big voice and silly hair" has been racking up the views and shares. We can't wait to hear more in 2015. This is what we said… His début, original release is the mighty 'Regret It Straight Away'  it's a belter that delivers epic soaring, layered vocals and ambitious soul-pop scale with consummate ease. Are you listening John Newman? Mullally is coming for you. Read more
Laura & Greg appeared on RCM as a First Signs of Love featured artist in April. This is what we said… Their voices blend harmoniously over a repetitive, yet intricate picked guitar loop, it's simple and effective, at times reminiscent of The Magic Numbers, with a hint of Mamas & Papas. This is sunshine music, bringing a warm glow to the heart and the soul. More 'songs' please Laura & Greg. Read more
Jack Wallen a featured Artist of The Week in April. This is what we said… Hailing from Cornwall, singer-songwriter Jack Wallen produces music that is just that little bit special. His acoustic folk songs bring to life experiences and emotions we all share, no matter what our age, gender or background. Love and developing adolescence are recurrent themes in his mature and personal music. With support from BBC Introducing and airplay on Tom Robinson's BBC 6 Music show, Jack Wallen is on his way to cracking the industry. Read more Jack Wallen was also featured on Episode 100 of Lost On Radio
White Fever a First Signs of Love featured artist in May.We said… The London-based four piece are female fronted, which adds a softness to their sophisticated and impenetrable demeanour. Their music blends dark guitar melodies with light euphoric synthpop, to create a dream-like atmosphere, both audibly and visually. Read more
[youtube width="640″ height="360″]https://www.youtube.com/watch?v=GK-bdrctsbM[/youtube]
Field Trip To The Moon a First Signs of Love featured artist in February. We said… There are a ton of bands who describe their music as alternative, but in the case of Field Trip To The Moon and their debut single 'Black Room' it feels a justified and accurate tag. With low-fi production, hand claps, near whispered vocal delivery and plucked instrumentation the band create a blend of noir-drama that could have been written to sound-track an Edgar Allan Poe short-story. It intrigues from first to last, and leaves you wanting more. Read more
[youtube width="640″ height="360″]https://www.youtube.com/watch?v=Q09Y2V0i7xc[/youtube]
Deer Tick made an appearance on the blog in September. We said… The sparkling Baroque pop of 'The Dream's In The Ditch' sees Deer Tick frontman John McCauley exchange vocal duties with the band's guitarist Ian O'Neill.  Speaking about the new track, O'Neil says "we toured exhaustively leading up to 2013 and it kind of left me and our band feeling hopeless and disheartened. After the song was written, I started to realize that's what I was writing about: both the despair and [the] resilience you develop as a touring musician". Read more
[youtube width="640″ height="360″]https://www.youtube.com/watch?v=MNnxdLY4Dss[/youtube]
Fur Cough a First Signs of Love featured artist from March. We said… Carefully crafted lyrics compliment and equally contrast with wonderfully powerful rock & roll. Read more Listen to Peril Soaked Penny