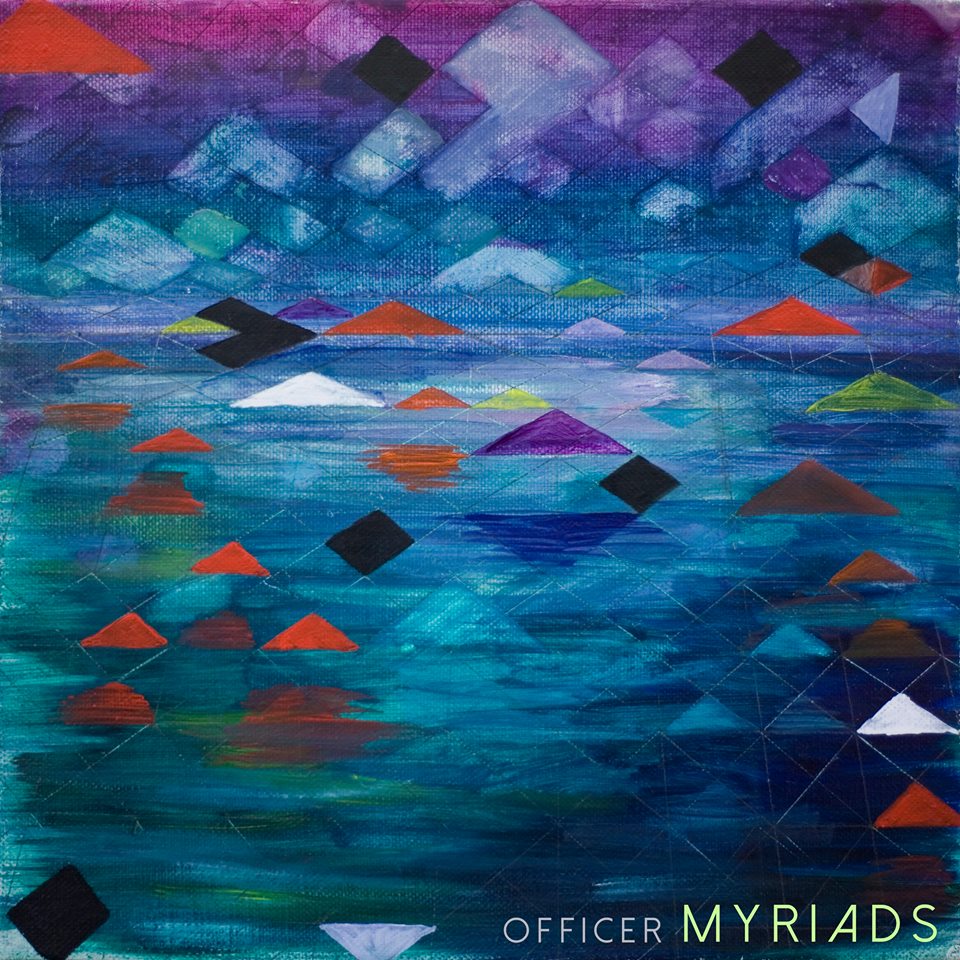 OFFICER aka Dc Logan doesn't really blow his trumpet enough. Born in Glasgow, bred in Coleraine in Northern Ireland, it's kind of hard to guess what his cards are. And as it turns out he's been keeping a staggering little hand close to his chest… something of a little urban legend you might say, here's the story.
A year ago he got a call from some friends to meet at the pub on the way home from work – pretty standard right? However, when he got there they revealed they had been working behind his back to crowd source enough cash from his fan base for him to record an album of the songs they had all fallen in love with live. The fruit of this is MYRIADS produced by close friend, Daniel Peterson and co-produced by OFFICER himself.  Right Chord Music was lucky enough to get a sneak preview of Myriads and it immediately struck a chord, OFFICER was swiftly installed on our Ones To Watch list for 2015 "Without hesitation this is the best new album we've heard in a long time."
Before the official unveiling of the album, this is Glass Ceiling, the second single, it follows debut single The Waters, a pacey, catchy indie synth track which garnered praise and support from Amazing Radio, BBC6, a ton of regional stations and of course Right Chord Music

Glass Ceiling is a tale about being unable to access the world, others, and your own self beyond an internal pain and pressure that's trapping you. You can feel this passion and intensity in every word he sings, its widescreen indie which maintains a personal and disarmingly intimate power to hold and entrance listeners.
[youtube width="640″ height="360″]https://www.youtube.com/watch?v=kfOvSqPczOA[/youtube]
OFFICER is currently piecing together his band from the musicians who helped him record MYRIADS. His plans are for a full band tour in the autumn, up until when he'll be packing out smaller venues with 'acoustic performances that induce total stillness in the most calamitous venues' (DOA Promotions) Catch OFFICER play a free show at The Lucky Pig in London on 21st April.