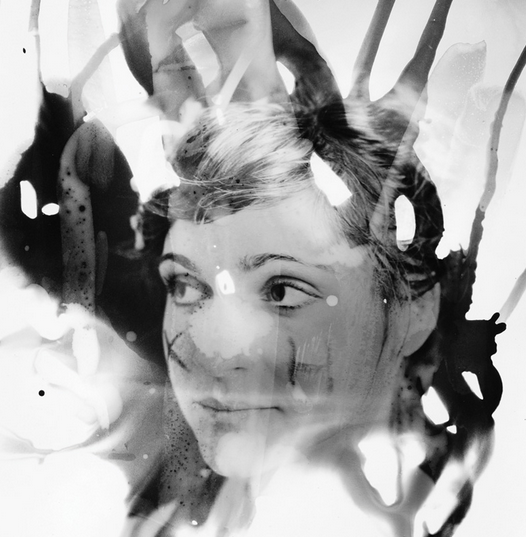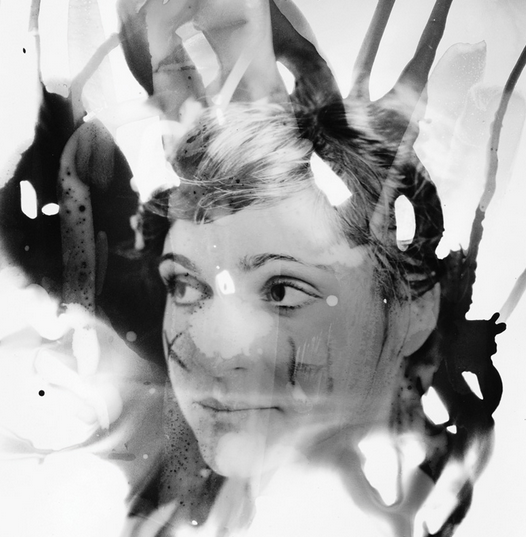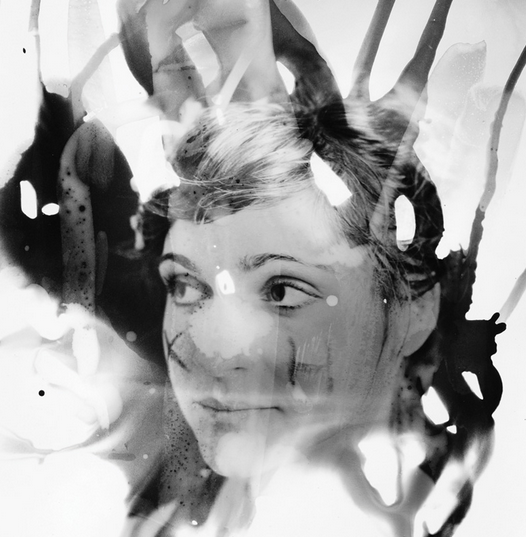 Black On Black is the lead single from 
XAHA,
the third album from
Mr Moccasin
, and after one listen, we knew we had found a band to love.
#FSOL. 39
From the first introductory 'pant' we were thirsty for more. This is a heady mix of Kim Deal-esque girly twang and dark, layered indie soundscapes – "You've got me" alright. Listen out for Black On Black on
Episode Ten, of The Right Chord Music 'Lost On Radio' podcast.
Mr. Moccasin, a rabbit with a bow, arrows and moccasins on his feet, sits in a field under stars at night. The moon music he makes hardly waxes dreamy, but is full of dreams. In the day, with hardened paws, he knits free flowing garments and tapestries to remember the sun, animals, people and land, and to keep warm through winters. He sings, whistles, drums and takes up instruments close by. He keeps a fire and hunts for little things in the grass.
This cartoon fantasy alludes to what Jared Fischer and Hanna Badalova envisioned when they met in a bookstore to start a band. They drew this wild bunny mascot first on a notepad. Both were literature and music devotees, and Badalova, a poet born in Baku, Azerbaijan, had stories to sing, of events dating back to when her family fled genocide for Baltimore when she was five. Multi-instrumentalist Fischer, a Baltimore native, had never wanted to play normal rock music, having spent so much time in his basement as a kid and teen making lo-fi tapes, full of character voices and noise, with his brother in a band called Fridge A.
Starting Mr. Moccasin, Badalova and Fischer wanted to play with impossibilities and chance, deciding to be a bilingual rock band in Baltimore where believers create new things to fill in what's missing or improve what's there. Badalova sings sometimes in English and sometimes in Russian as moods change in the music.From 2007 to 2010, the band recorded two self-released records, their debut, 
Deer Eyes Bunny Eyes
, and second album, 
You Will Take a Trip to the Sea
. They enlisted several friends to enhance their sound, but finally locked in with their choice collaborators, Chris Martinelli, guitars, and producer/drummer Greg Hatem of 
Heart Of Hearts
. Musically, they play with pop, folk, rock and punk, but above all strive for songs to follow their own directions and go off freely.
XAHA 
is the Russian cyrillic spelling of the name Hanna, the singer of Mr. Moccasin. The album is released on Bleek Records in early 2013. You can download Black On Black by Mr Moccasin for free via
BandCamp