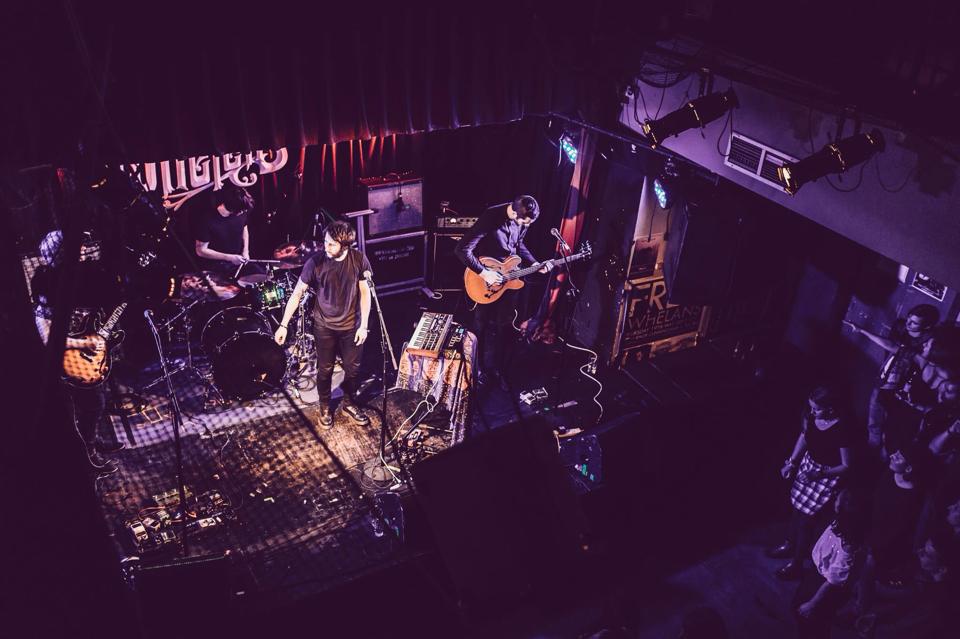 Dublin based neo-psych rock band This Other Kingdom released their debut album 'Telescopic' in the UK on August 28th 2015.
This Other Kingdom Telescopic
Upon its release in Ireland, the album charted in the top 10 on iTunes and the Irish chart.
This Other Kingdom writes instantly infectious tunes that hook you in. The album starts with 'The Day, Your Day' it's powerful and passionate, with more than a nod in the direction of The Doors. 'He Controls The Sea' feels like a track that should have been included on Interpol's 'Turn On The Bright Lights' it's that good. Vacate The Horror is delightfully dark, this mood continues on Plasticine Dream while the intensity is turned too high for 'Red Balloon.' The album closes with the Rewind / Refind a slow-burning multi-layered gem.
Telescopic is a joyous ride and in an era when it's easy to snack on Spotify playlists and single tracks, it's rewarding to find an album that has been so well put together. At times it feels like you are listening to the history of indie rock, from The Doors, The Stooges, Interpol, Nirvana, The Horrors, and even a bit of Kasabian swagger, but that only serves to make this an instantly enjoyable album.
We can't wait to see the live show. This Other Kingdom could easily become your favourite new band.