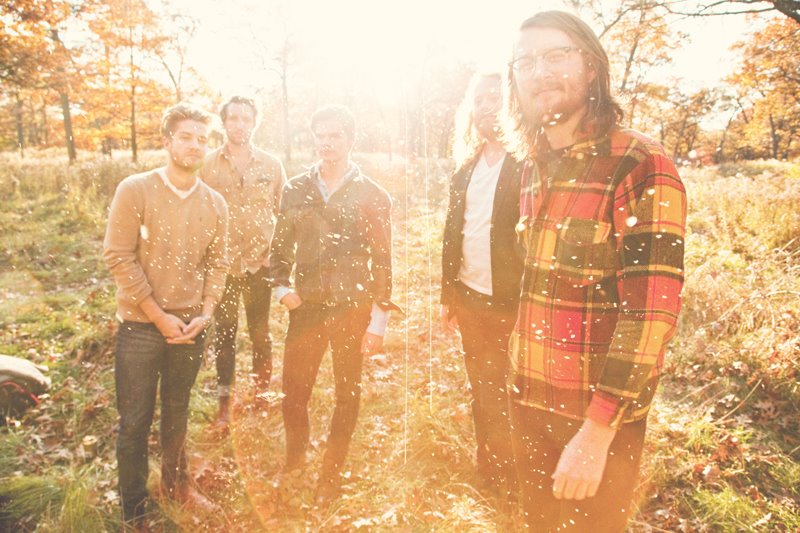 The Wooden Sky have been around for almost 10 years, and the Toronto band recently released their fourth full-length album Let's Be Ready, the first under their own label Chelsea Records.

 
The Wooden Sky – Let's Be Ready
Already released in North America, the album has garnered many accolades, including Folk album of 2014 by Exclaim! Magazine, and reached number 4 on the on The Huffington Post best of 2014 list.
Recorded in frontman Gavin Gardiner's home studio/garage, the album aims to retain the raw energy of the live band, deliberately leaving in the quirks and irregularities that a live perform includes in order to give the album a more organic feel.  Not that you can hear any real mistakes on the album, it is musically flawless, evidence of the relentless touring the band has done over that past 10 years.
Album opener Saturday Night comes in at a very radio friendly 3:30, and is easy to see why it was chosen as the first single.  Catchy chorus, melodic guitar and driving drums is the most pop moment on the album, albeit with The Wooden Sky's signature alt-country sound.  The upbeat song hides the darker nature of the lyrics, somewhat of a theme throughout the 10 tracks.
Shake For Me is a clear highlight, and the only moment on the album where Gardiner really pushes his vocal range, albeit briefly.  The simple groove in the opening verse really sets up the dynamic song.  This track highlights the influence of Ryan Adams on the band, without being too obvious about it.   Such is the energy on this track it is the only point on the album where the listener is left wanting more.
By contrast, the title track Let's Be Ready is perfect in it's simplicity.  Fingerpicked acoustic guitar and reverbed vocals, just a man and his guitar telling a story, via a perfect little country-folk song.
The album was released in Europe and the UK on the 28th of August, and the band is embarking upon a limited UK/Europe tour throughout September and October in support of the release. Check out the tour dates here.  You can order physical copies of the album, and previous releases, from the bands' Facebook page, or digitally from iTunes.
Listen out for The Wooden Sky 'Maybe It's No Secret' on Episode 149 of Lost On Radio Podcast.
Words Nicholas Cheek