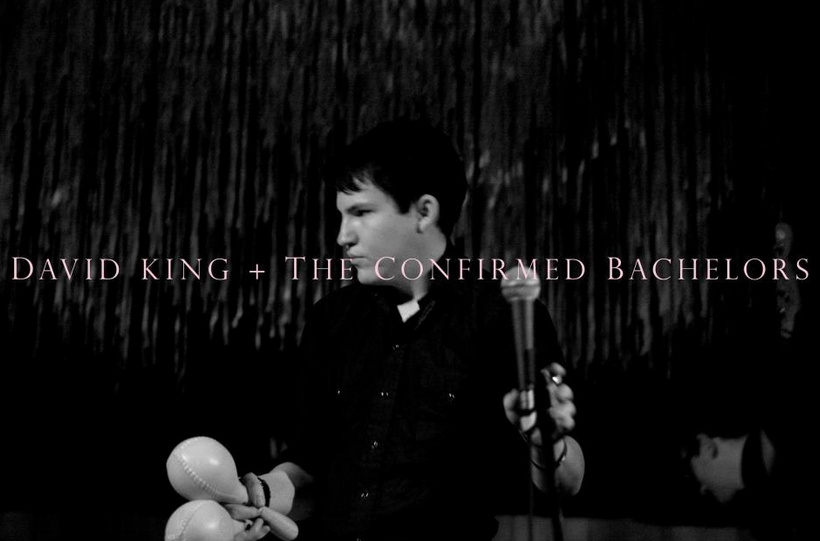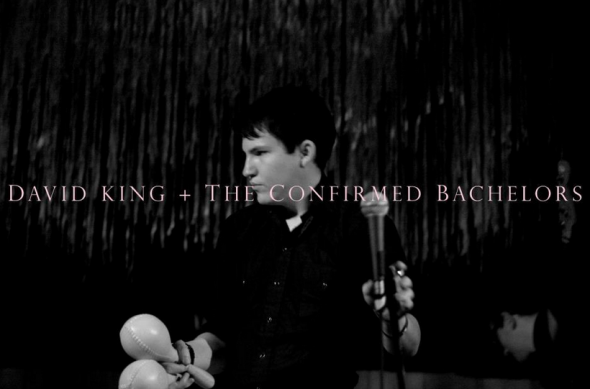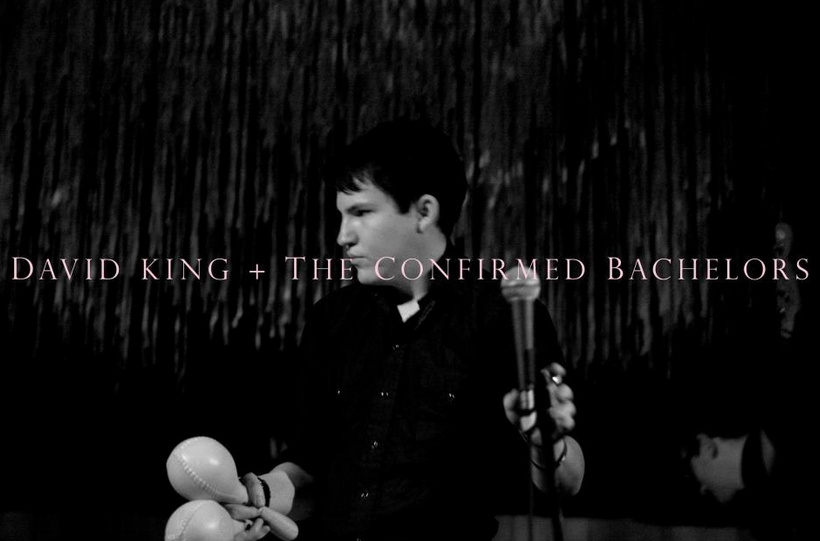 New Yorker David King is a musician with a decade's experience under his belt. Having previously fronted many bands he also teaches in creative writing, something that is apparent throughout his music. Kings songs are self-confessed 'documents,' which tell stories of the past and reveal dark points from his character. For his latest novella, King enlisted the help of 4-piece band, The Confirmed Bachelors. The collaborative E.P entitled 'Mustangs,' is a collection of monologues. It is a melancholic and honest personal portrayal of romance gone wrong.
The E.P's title track is an emotive opener. The song focuses on the darkest parts of love and heartbreak. Perhaps the most surprising aspect of the song is the strong connection to traditional Spaghetti Western's. The classic 'Cowboys and Indians' theme is prominent in the guitars and piano notes that mimic classics like 'The Good, The Bad and The Ugly.'
'Casspirs Full of Love,' is a grunge-rock tune that screams melancholic teen angst, with its hoarse and raspy vocals. The song is relatively slow but has an upbeat tambourine note throughout, which seems to lift it into positivity. The song offers the perfect mix of poetic misfortune and bubbly riffs. This track will be featured on this week's 'Lost On Radio' podcast. (Released on Wednesday).
'Say You Never,' is reminiscent of Grandfather clocks with a prominent ticking hand that opens the song. The cowboy theme also continues with the dry tones of a Western creeping into the backing track. Both reoccurring themes accentuate the feeling of time, something that is noticeable throughout the E.P. The song is the most original and poetic of the 4 tracks, with a strong resemblance to Bright Eyes. Both bands share that dark emotion that is underpinned with gorgeous lyrics and undeniably characteristic vocals. With the steel guitars and American-South blues, the song also has an air of a modern day Elvis Presley.
'Mustangs' is an authentic E.P for the modern day, offering traditional folk and contemporary grunge in one collection. With a sound that is mature, emotive and as memorable as any Spaghetti Western, David King and The Confirmed Bachelors are the musical equivalent of Clint Eastwood.
Listen and download the full EP here.
Jen Grimble