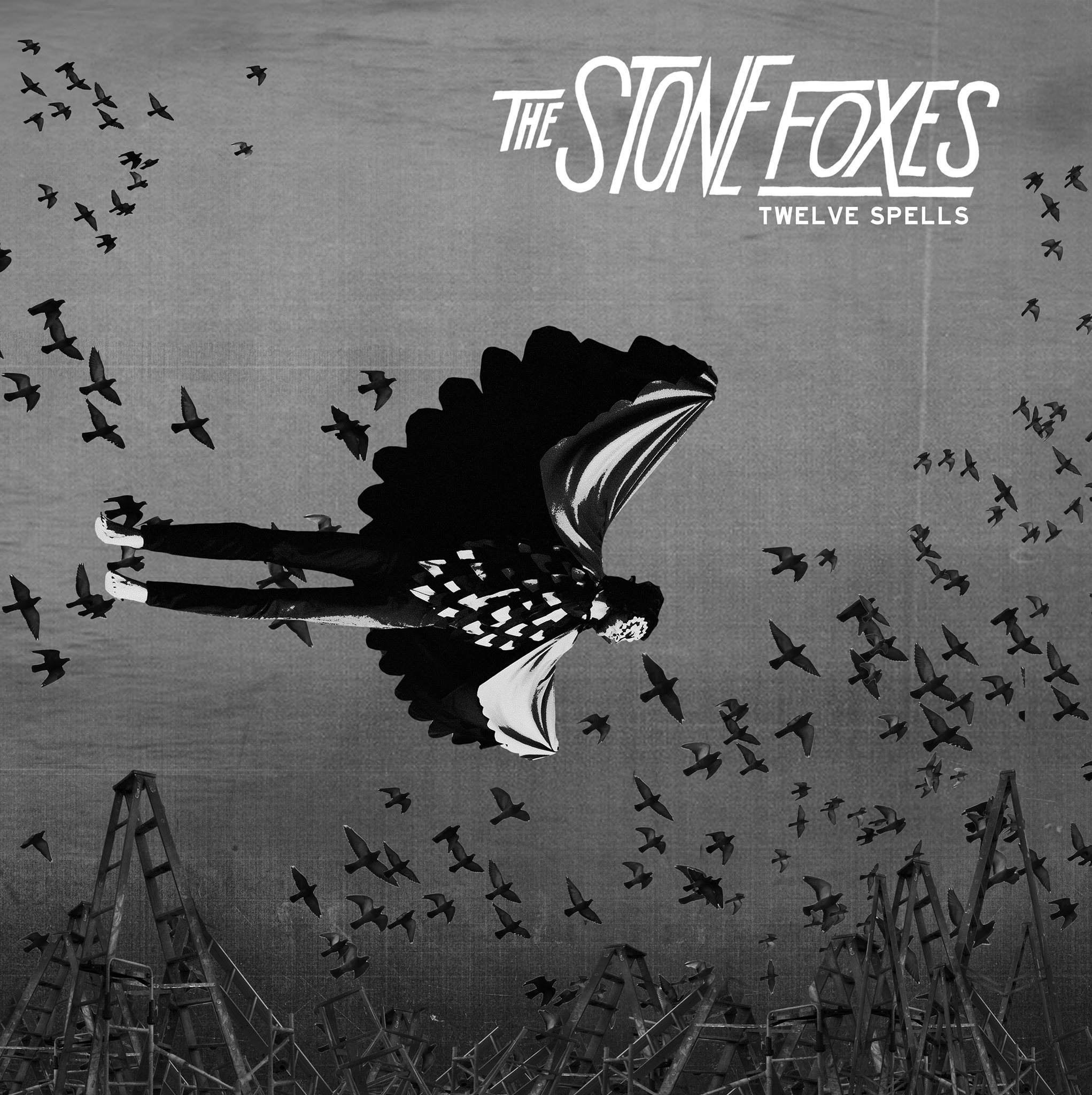 San Francisco rock and rollers The

Stone

Foxes

have just revealed the video for their upbeat indie brawler 'Dying Star', an animated alien adventure featuring heroic astronauts, cosmic cars and a psychedelic octopus.
Vocalist Shannon Koehler comments on the video saying, "If we've learned anything from losing some of our favorite artists lately, it's that you never know when it's gonna be over.  Since we're lucky enough to be backstage every night drinking beers and considering it as part of our "job," then I'm gonna make damn sure not to take it for granted.  That's what the song is all about, enjoying the party while it lasts.  So when I heard we'd be playing in space suits with two animated/partying astronauts, and my head would blow up at the end, I figured the video was going in the right direction."
The band are rounding off a UK headline tour to support the release of their new album Twelve Spells, which will be released March 18th. Although it's the band's debut visit to the UK, they are creating a healthy buzz with a number of the dates selling out and with the London show this Friday 12th at Hoxton's Bar & Kitchen down to its final few tickets – grab 'em fast before they disappear!
Known for their good-time, vibrant performances, The Stone Foxes come with an impressive live trail having supported the likes of The Black Keys, Cage The Elephant and even ZZ Top in the US. The groove-filled and entertaining 'It Ain't Nothin'' perfectly captures the band's soaring choruses and hard-rocking carefree vibe. From the fuzzy stomp of album opener 'Eye For Love', the tarnished distortion and raucous kicks sees The Stone Foxes combine West Coast slacker riffs with a Deep South blues swagger, like a wide-eyed Jack White jamming with Kings Of Leon.
Elsewhere on Twelve Spells, The Stone Foxes gather indie sentiments in the likes of 'This Town' and 'Locomotion', which they meld with their distinct rock 'n' roll touch as they swagger like a leather-clad Arctic Monkeys or a gnarled Catfish and the Bottlemen.
Despite having never previously come to the UK, The Stone Foxes have already built a very formidable UK following. With over 6 MILLION listens on Spotify.
The Stone Foxes's clattery rock songs have previously been featured within episodes of Sons Of Anarchy and Shameless, and sound-tracked ad campaigns by Jack Daniels, BMW and the NFL on FOX.
THE STONE FOXES FULL FEBRUARY UK TOUR DATES
03/02 – Bristol, Start The Bus
04/02 – Bath, Moles
05/02 – Glasgow, Record Factory
06/02 – Edinburgh, The Mash House
07/02 – Liverpool, Maguire's Pizza Bar
09/02 – Manchester, Fallow Café
10/02 – Leeds, A Nation Of Shopkeepers
11/02 – Bournemouth, 60 Million Postcards
12/02 – London, Hoxton Square Bar & Kitchen
13/02 – Brighton, The Gladstone