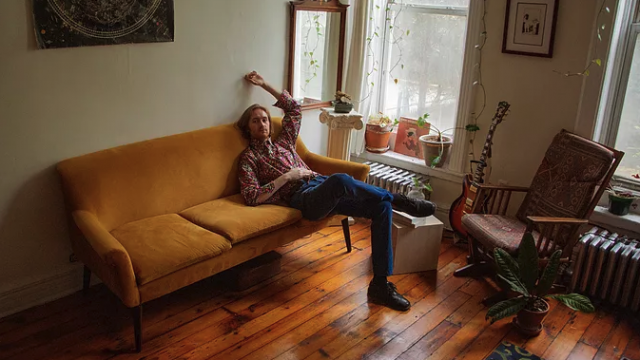 The Solars return with new single 'Thanks For the Gifts, (But Those Groves Are Now Myths') and you can almost cut the tension in the lockdown air.
The Solars. Thanks For The Gifts, (But Those Groves Are Now Myths)
This is a quarantine track through and through. It's murky and restless and bristling with angst and pent up frustration. Influenced by De Stijl era White Stripes, this feels like the track Jack White let get away. It's easily one of the best things we've heard this year.
This track perfectly sums up the zeitgeist in which it was written. With the world in lock down and the tail end of the Trump presidency descending into chaos and disaster. The Solars appear to be poking fun at the stupidity of the world around them. The listener is left with with the song's key refrain ringing in their ears…
"How long are you going to keep running head first into that tree." The Solars Thanks For The Gifts (But Those Groves Are Now Myths)
It's mocking, confrontational and deliciously direct.   The single is out today and available for purchase via the band's Bandcamp page.
The Solars on the track…
"Thanks For the Gifts… was conceptualized and recorded at home here in Brooklyn over a few autumnal days. Remote vassals Karl Helander (Karlo Rueby, Cousin Moon), Quetzel Herzig, and Andy Cass (Sleeper Cave Records) beamed in contributions from across the theoretically United States. Lo-fi, droll, and righteously pissed. Thanks For the Gifts… marks a new chapter in the evolution of The Solars. It's an unrepentantly homespun kiss-off of quarantine blues."
Discover more from The Solars
If you enjoy The Solars you might also enjoy our Fresh Retro playlist
Words Mark Knight