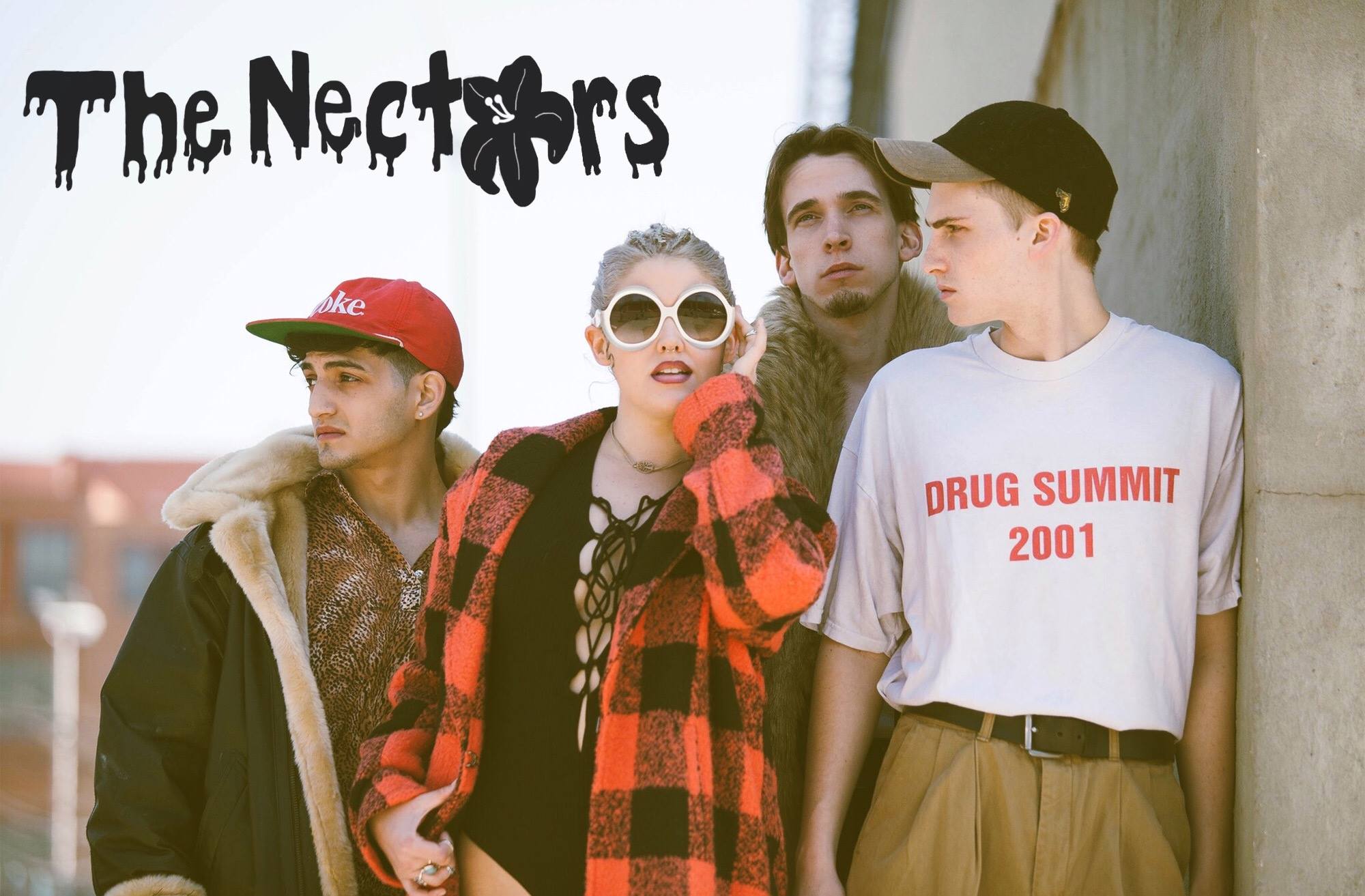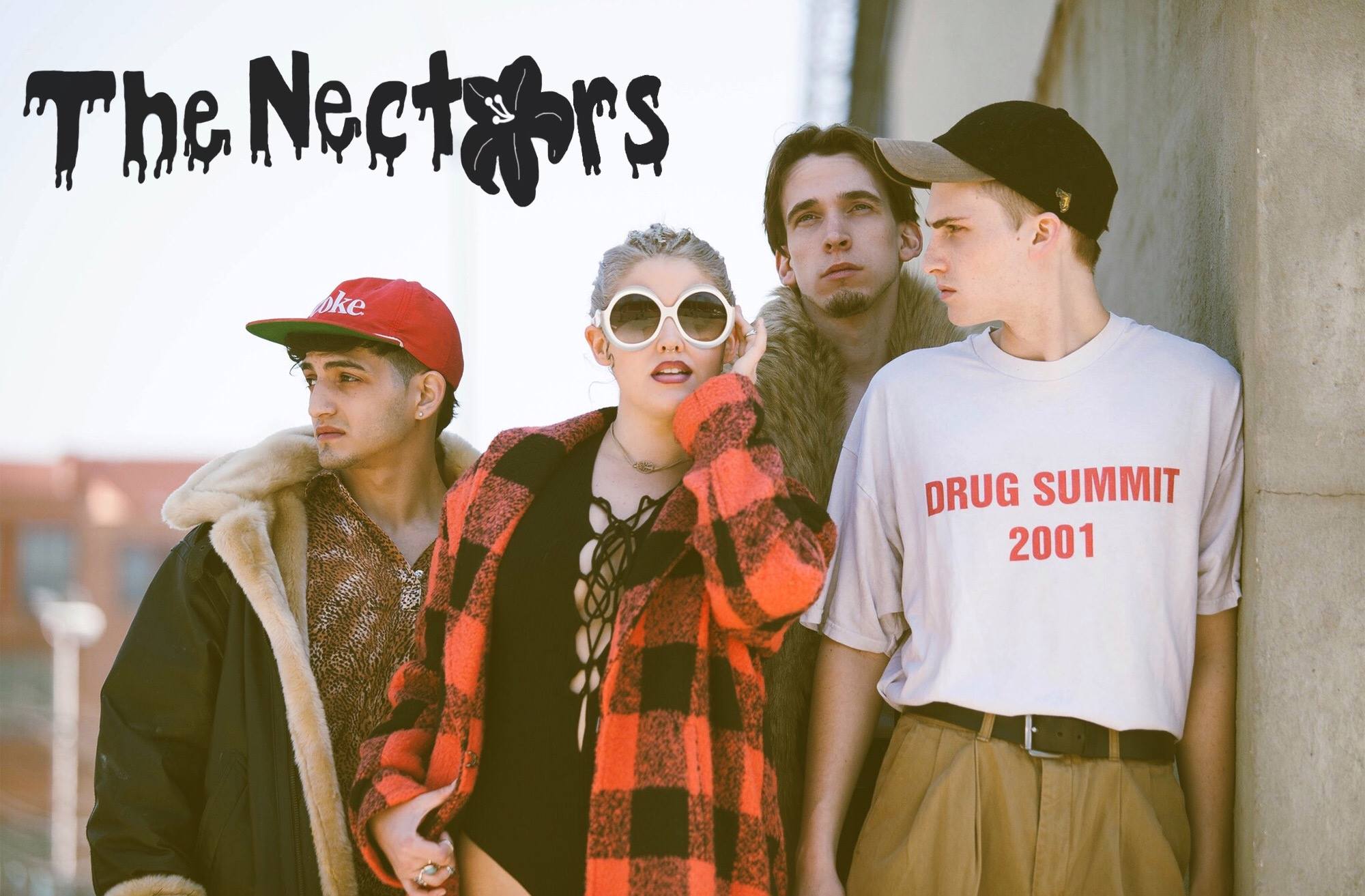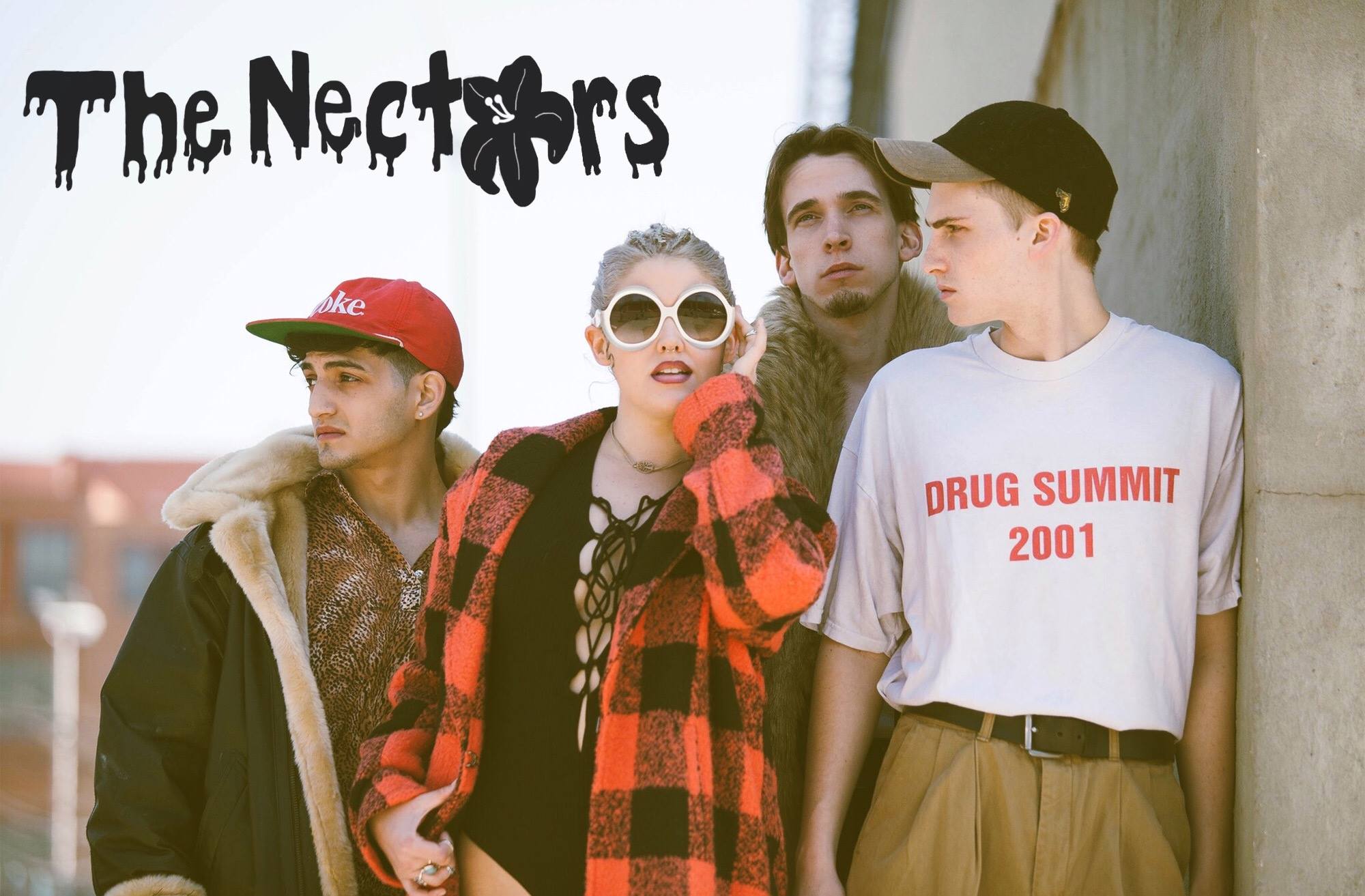 Today we introduce you to The Nectars, and their debut single Heaven. This New Jersey four-piece ooze energy and excitement, while sassy front woman Jessica Kenny evokes the spirit of 'Don't Speak' era Gwen Stefani on hiatus with The Strokes. 2018 has just started with a bang.
Their art-school musings and post punk stylings are already causing quite a storm in their native US. They recently played shows at the Mercury Lounge and Boontunes in NYC and will be bringing their incendiary live show to the UK in May. Make sure you get yourself in the front row for this one.
The Nectars weave inspiration from bands like Weezer, The Pixies, Arcade Fire, The Killers, Mac DeMarco, Pavement and Tame Impala into their own brand of Indie Punk—or as they call it "alternative jizz-jazz/cat-trap fusion."
The band was founded in 2016 by long time friends and Basic Vacation co-collaborators Mikey "Mad Dog" Montalbano (drums) and Jon Paul (bass, keys, backing vocals). They enlisted friend and local guitarist, Mike Baron, plus vocalist and childhood band member with Mad Dog, Jessica Kenny. Still under a year since inception, the band has recorded over 10 tracks, shot three videos and even turned down an early record offer in favour of their own DIY approach.
Follow, Like, Listen & Love…