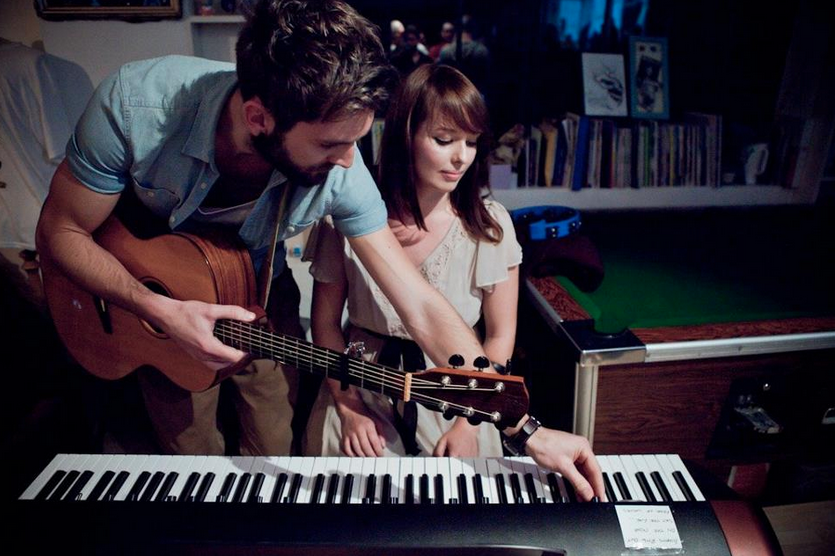 The duo (Adam Pickering & Paula Walker) approached independent record stores in the UK asking them to stock the single and send a photo of their shop. The specially designed vinyl sleeve features photographs of 40 independent UK record shops.
Each copy of the limited-edition single will be numbered making it a hugely attractive collector's item. The 'Record Shop' was written as a tribute to the golden years of vinyl and independent record stores. It reflects on the current state of the industry, noting the demise in value of the physical product in favour of digital technologies. This is highlighted in the song through the story of a fragile old man and his shop, with all of its wonderful quirks that his loyal customers have grown to love. "We didn't know about Record Store Day when we wrote the track" explains Adam, "but the lyrics really seem to resonate with people, who like us, enjoy trawling through record shops and discovering musical gems." The single is flanked by the equally beautiful, previously unreleased instrumental 'The Musician.'
Pre-order your copy now to avoid disappointment
Remember this is a limited edition. All buyers will also receive the track in MP3 form. What more could you possibly want!
"WOW!… Really astonishing musicianship… they met at LIPA, so no wonder they're so bloomin' good."BBC 6 Music, Tom Robinson
"I listen to that song and want to visit my nearest independent record store straight away." Hive Magazine
"Gosh, their music is exquisite… We think you should listen to the incredibly more-ish 'The Record Shop." Notion Magazine
"Their music is like something else altogether; original and unique with such a heart that they are likely to become your new best friends." The New Current
Discover more from The Daydream Club on RCM