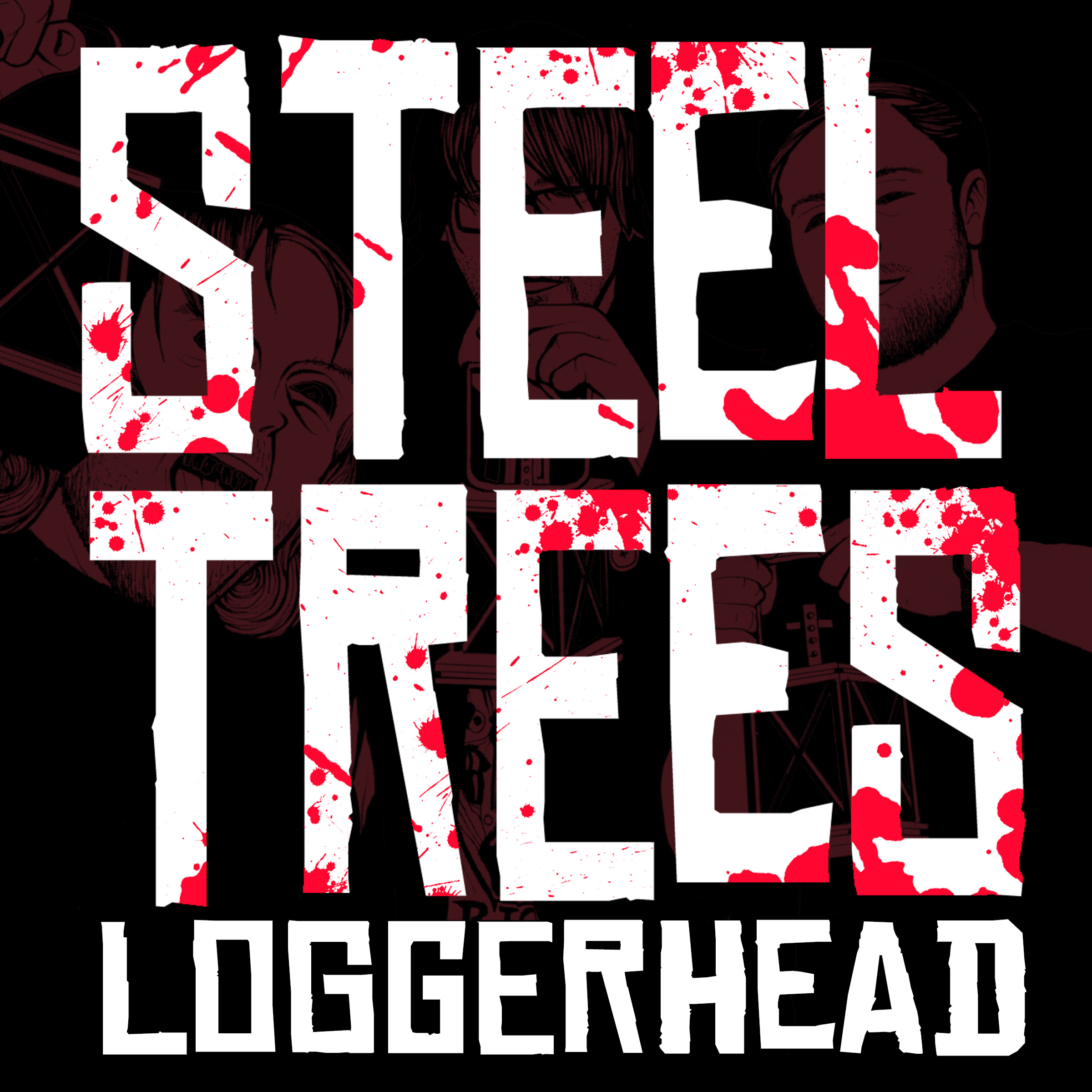 Today seems to be 'Sheffield Day' on RCM, after the calm folk of Nat Johnson, comes the rampaging rock of Steel Trees. It's times like this when we realise – we don't feature enough proper rock on Right Chord Music. This track will super-charge your mind and clean out your ears. Play it loud people.
Remember hover boards, DeLoreans, self-drying jackets, Moonwalker, Quantum Leap, Troma, Toxic Waste and power laces? Need to get back to 1985 but lacking in Plutonium? You're going to like South Yorkshire ex-pit village trio Steel Trees.
Describing their main interest in life as "rocking the f*ck out in the Eternal Bog of Stench" and obsessed with all things 80's and 90's, the band are today giving away their new single 'Loggerhead' for free download via Dirty Fuzz Records.
With all the crunch and angular rock of fellow Yorshire-men Hawk Eyes, the single throws in a seasonal mix of horror from Danzig-era Misfits and the wild-eyed exuberance of Baby Godzilla's frenzied performances.