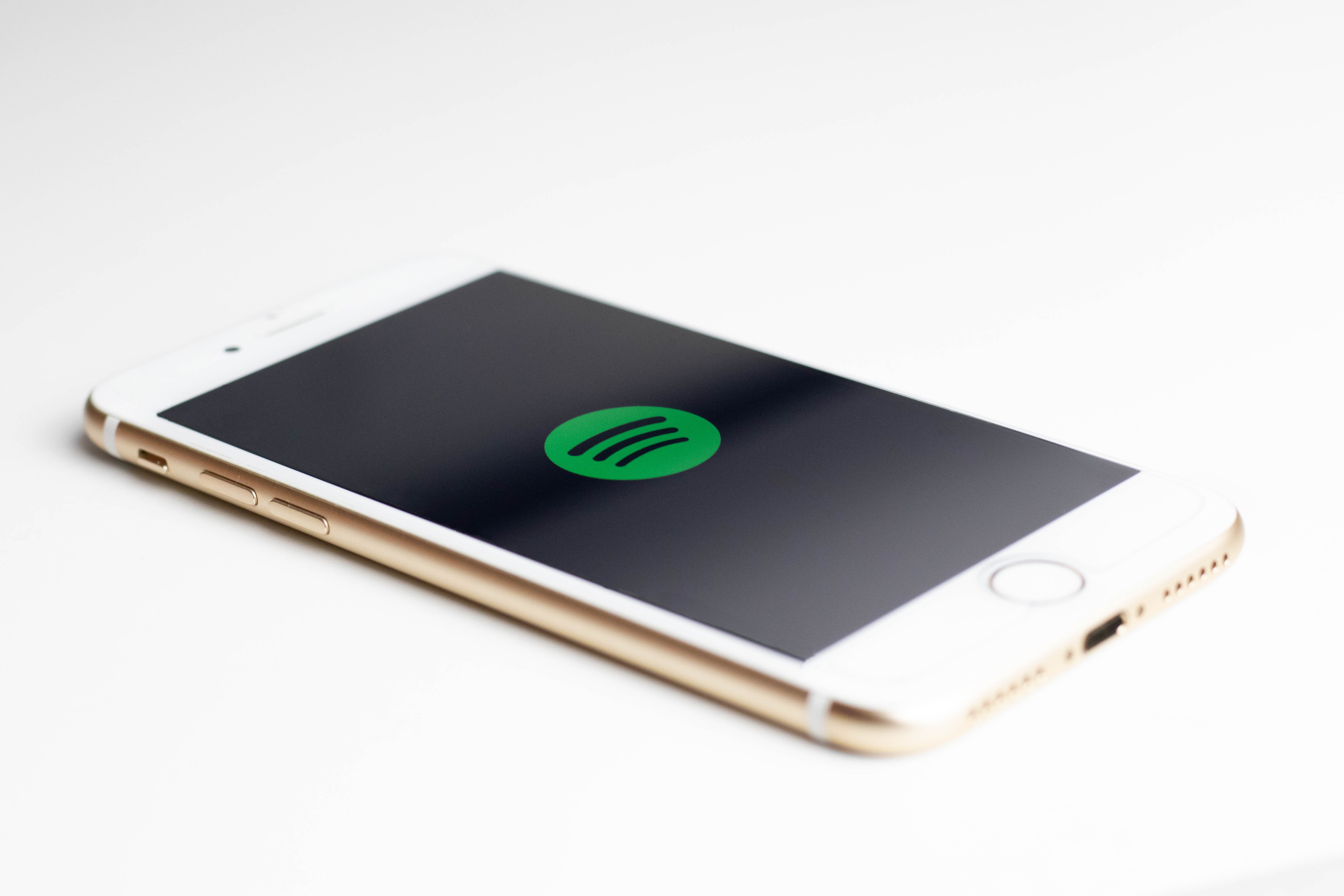 In this article, we discuss the real challenges facing Spotify and suggest two simple ways they could improve their perception among unsigned artists without changing the royalty structure… Hint don't sponsor Barcelona FC.
Spotify announces Barcelona FC sponsorship
This week Spotify announced a reported £235m, three-year deal to sponsor FC Barcelona, the deal includes the inclusion of the Spotify logo on team shirts (male and female) and naming rights for Barcelona's iconic Camp Nou stadium.
After 15 years working as a sponsorship strategist and a lifetime as a music fan this deal intrigued me and got me thinking…
Does this sponsorship make strategic sense for Barcelona & Spotify?
Could there have been a better deal that actually supported grassroots music?
Let's start with the sponsorship.
Good sponsorship is more than just a check written by a brand. Good sponsorship is a partnership, where the deal provides mutual value for both parties. Value can be cash, but it can also be value in kind. For example, when Jaguar partners with the Wimbledon tennis championships this fee is offset by the provision of Jaguar vehicles for the event organisers to use.
However, in this case, the benefits for Barcelona feel very functional. Barcelona FC is reported to be in a huge financial hole with debts spiralling beyond €1.bn euros. This despite wiping $159m from their wage bill helped, largely by the departure of Lionel Messi.
Barcelona also recently borrowed €1.5bn from Goldman Sachs for the redevelopment of their stadium. It's clear Spotify's money will certainly help. But does this deal offer Barcelona value beyond cash and is this a true partnership? The answer is no.
The club that helped the kids
It wasn't so long ago that Barcelona gave over their shirt sponsor real-estate to UNICEF in a move that resulted in a collective 'ah' from the sponsorship industry. "One of the world's most famous clubs was doing something for 'charitee.' Back then Barcelona was on top of the World, with Messi, Iniesta and co dominating European football. A lot has changed. Barcelona need money and Spotify felt like the most acceptable match, apparently, they rejected a Crypto Currency brand in favour of Spotify.
What does the deal mean for Spotify?
These types of deals can be hugely powerful, but in most cases, they are led by the whim and ego of the chairman and sadly this seems more like the case.
Let me explain. In exchange for their money, Spotify will acquire rights, which they can activate to bring the deal to life. Most football sponsorship deals are remarkably similar. Sponsors get a combination of awareness/exposure driving rights, tickets hospitality and access to talent.
These types of deals work perfectly if you are a newly launched brand or an established brand launching in a new market. But this is where the logic behind this sponsorship starts to fall apart. Spain is not a new market for Spotify, they have been operating there since 2009!
Equally, Spotify don't have an awareness or penetration challenge in Spain. Globally it's reported Spotify have a 35% share of the streaming market, in Spain that share rises to 48%.
Did Spotify really have a problem in Spain that needed to be fixed? Quite the opposite, Spain is one of their strongest markets.
Did Spotify just pay £235million to shout their name to an audience that already knows them and uses them? It appears so.
The other justification of the deal could be to see Barcelona as an international deal to build awareness of Spotify in Asia and new markets. But this feels a hugely inefficient way to solve this problem. If you want to build your base in Bangladesh save your money and do a deal in Bangladesh!
Declining international reach
Let's not forget Barcelona are already out of this year's Champions League and face a playoff with Napoli to stay in the EUROPA League. They currently sit in 4th place in La Liga, 15 points behind leaders Real Madrid. There is no guarantee of Champions League football and large international audiences next year.
The Spotify Stadium or the Camp Nou?
This deal also extends beyond the shirts. Spotify has bought the naming rights to the Camp Nou stadium. Performance Research, a company specialising in sponsorship research found fans are much more accepting of a brand sponsoring the development of a brand new stadium because they believe the sponsor is adding value.
Conversely, fans are much less accepting of a brand sponsoring an existing stadium where there is existing equity in the name. Although the Camp Nou is being upgraded, this feels like another obvious mis-step!
Is anyone really calling to call it the Spotify stadium I sincerely doubt it? This is more wasted money.
Ultimately you have to conclude that this deal is nothing more than an ego boost and personal branding building exercise for Spotify CEO Daniel Ek. After failing to muscle his way into Arsenal, Barcelona became the next best option.
Spotify's need for positive PR
After the bad PR surrounding the Joe Rogan Podcast and the slew of artists including Neil Young removing their catalogues from Spotify, they might have hoped the announcement of this deal would have provided a positive news story to counter the share price drops. (Large sponsorships can often have a positive impact on share price. It's basically a sign to the city that business is good).
However, if that was the intention it's lost on me and will surely only serve to infuriate musicians struggling on their £0.003 per stream Spotify royalty payout.
What's an alternative to keep money in music?
Effective partnership strategy is devised in response to a problem or challenge that the business needs to address. We have already seen there is no problem in Spain. So, the question becomes what problems could this money have solved for Spotify.
Its clear brand awareness is not an issue. The real challenge Spotify faces is brand perception. While Spotify likes to bask in its position as the 'White Knight' that saved the music industry from Napster, Limewire, and illegal file sharing, that story feels like it has run its course. Spotify needs a new positive story around their brand, now!
The only thing artists care about is royalties, and Spotify is falling behind other streaming services in their pay-outs to artists. They are increasingly looking like the evil overlord who is using their market dominance to assert their power – after all the music industry needs them.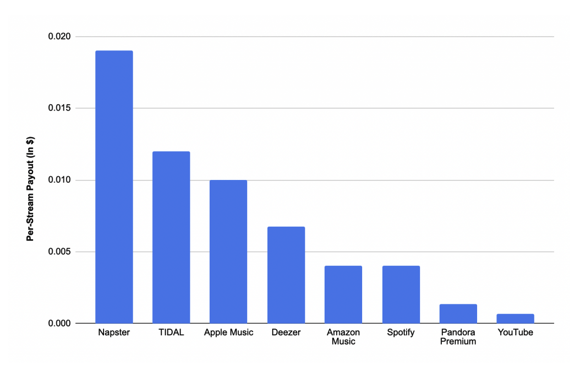 Let's be honest, it doesn't feel like Spotify can quickly or easily change royalty payment structures and unpicking the complexity of deals is going to take time.
Spotify should focus on the quick wins
Instead of doing the difficult things, Spotify should focus on the quick and easy wins. The grumble of disapproval from the artist community is threatening to become a roar in the wake of the vast sums of money paid to secure Joe Rogan's inane ramblings and those Barcelona's shirts.
The simple solutions start with some schoolboy maths. Recent data suggests there are 8m artists on Spotify and collectively they released 22m tracks last year.
1.2m of these tracks are released by major label signed artists
9.5m are released by unsigned, self-released artists
11m by artists signed to indie labels.
We know unsigned and self-released artists contributed 43% of the tracks released last year. While we don't have data to show how many of the 8m total artists are unsigned, for simplicity sake let's just assume it's also 43% this would equate to 3.4m unsigned and self-released artists on Spotify.
As an unsigned music blog, our focus is always going to be on self-released artists. So here are two simple ways Spotify could have improved brand perception and fostered some respect from this community.
Two alternate solutions
Increase the monthly subscription fee premium consumers pay Spotify from £9.99 to £10.99. There are approximately 172m Premium Customers so the 3.4m artists would get an extra £50 a month.
In the real world, an extra £50 a month might not sound like much of a pay rise, but when you consider 0.7% of the artists on Spotify take home 90% of the revenues, that is a serious step in the right direction.
We live in a time where the cost of living is increasing, do we stop using trains when fares go up? No, because we still need to make the journey. The same is true of Spotify, our need to hear music doesn't disappear. Although we might grumble, we would quickly accept a £1 monthly increase, especially if we believed it was going to the artists!
Like the example above, imagine if instead of blowing £235m on Barcelona FC this money had also been redistributed to unsigned artists. That's an additional one-off £69 payment. Yes, it's a token gesture but I can guarantee giving unsigned artists a surprise in their royalty paycheck would have gone further to solve their brand perception problem than a three-year ego fuelled sponsorship of Barcelona FC.
Come on Daniel Ek, remember your platform is nothing without the music!
Words Mark Knight
Discover more music marketing articles on RCM
Photo by Sara Kurfeß on Unsplash Sources Igroovemusic Spotify Stats