Last week we featured Speak, Brother on our Lost On Radio Podcast, today we have the exclusive first play of the video for their new single 'Meet Me In The Chaos.'
When Speak, Brother invite you to meet them in the chaos, you just know everything is going to be ok. There is a near euphoric sense of calm on this track, and it's hard to resist. This is the sound of a band comfortable in their own skin. It's easy why the band have previously drawn favourable comparisons with Coldplay and Mumford & Sons.  
The Story Behind 'Meet Me In The Chaos'
After completing the 3 Peak Challenge together raising money for the charity Hope and Homes for Children, the band wanted to bring the spirit of working with others into their songwriting. Starting with only the title of the song, fans were asked to share stories, art, poetry or anything that resonated with them with the phrase 'Meet Me In The Chaos'.
The band had a 3 day writing retreat booked the following week with the challenge to both write and record a demo of the song with pages of raw stories of suffering, struggle and hope. One of the overriding feelings we got from reading people's stories was our shared suffering and how much we all deal with beneath the surface of our every days lives.
Even the simple act of honestly sharing a part of our story helps us all meet with each other where we are now and helps us realise how connected we all are. Because of this, we wanted the song to focus on the present moment. The meeting with the other where order slowly forms from chaos. Rather than dwelling in the past or hoping the future to somehow be different or better.
It was the most challenging, inspiring and exciting writing experience the band have had to date. The painting in the artwork was painted by fan Martyn Kitney and contributed along with his story of chaos.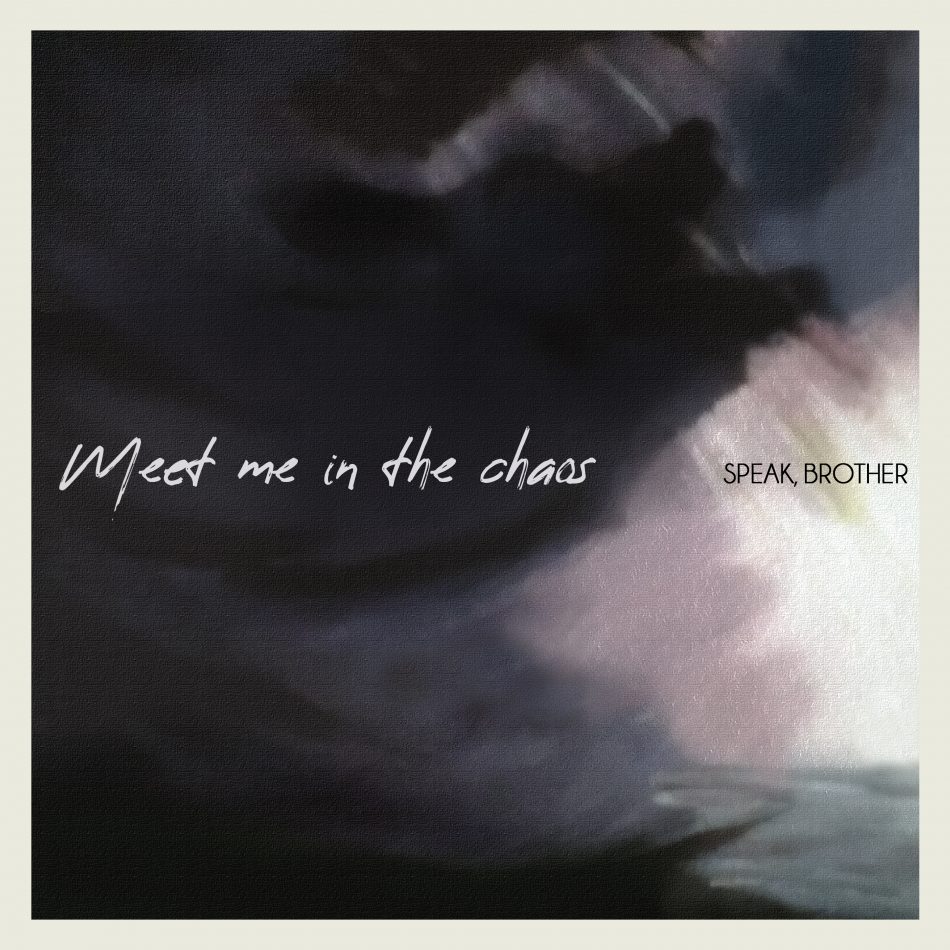 Meet Me In The Chaos is out now on Spotify and all good music services.
Discover More From Speak, Brother
Their sublime debut album 'Young & Brave' is out now and you need to hear it.
Further Reading
What's The Story? The value of story-telling in music promotion