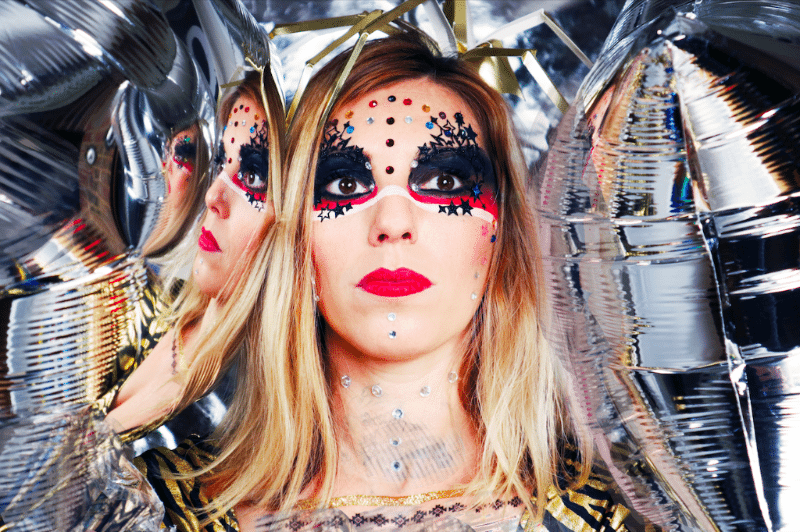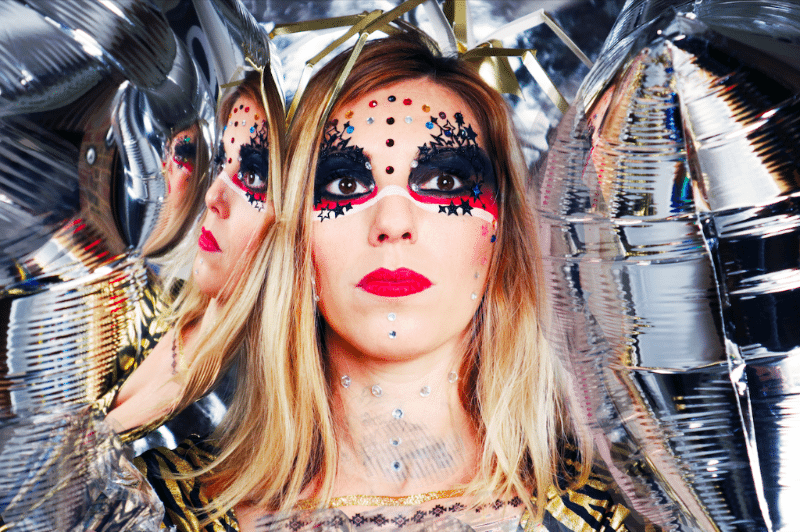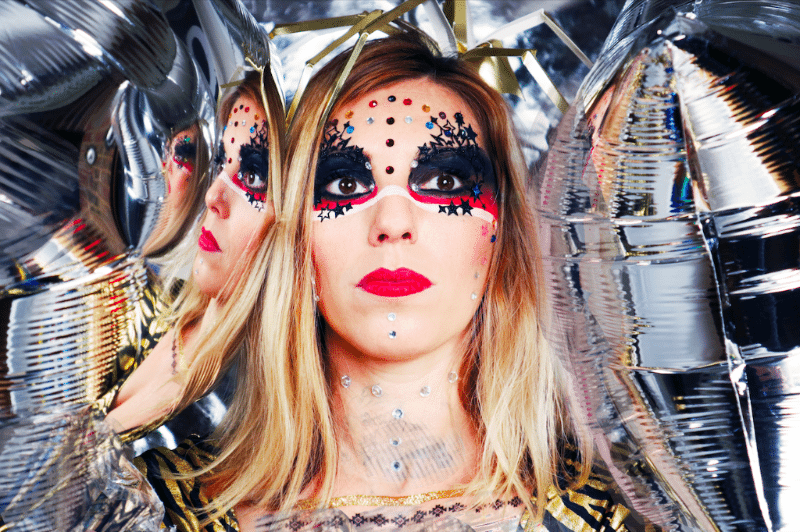 Alt-pop songstress MALKA returns with her 2nd album, Ratatatat. 
Whilst the Scottish songstress is releasing her 2nd album under the MALKA moniker, it is in fact her 8th album overall, having released solo albums under her actual name Tamara Schlesinger, as well as fronting the the acclaimed alt-folk outfit 6 Day Riot.
Her voice would be familiar to many, thanks to her prodigious output, and to high-profile syncs, including Skins, Scream 4, 127 Hours, and more recently Degrassi Next Class and MTV's Catfish.  The new album has received support from Lauren Laverne and Chris Hawkins at 6Music, as well as gathered critical acclaim from the likes of The Independent, Drowned In Sound, Line Of Best Fit, and more. 
Out now via Tantrum Records, Ratatatat follows on from her 2015 release Marching to Another Beat.  Both albums were funded by PledgeMusic campaigns, and provides refreshing proof that a pop artist can be successful without needing to become part of the major label production line.
The album opens with 'Fell For You', a song that really sets the tone for the record both sonically and lyrically.  An angry yet darkly humorous comment on the current disaster that is American politics, the lyrics are deliberately repetitious and at times infantile, the first verse opening with "Why you pressing all my buttons/why you giving all blah blah blah blah blah/what you banging on about now/no one listens to you because you only shout."  With the chorus asking the question that many of us have asked ourselves, "I don't know why/They fell for you/They fell for your lies."
New single 'No No No' has underlying deep dark synths, backed by the tribal rhythms that is a common element throughout most of the album.  The calypso feel is further accentuated with a horn line, building the song and providing melody behind the repetition of the songs title.  It was one of the first tracks written for the album, as Schlesinger explains:
"It helped me to define the sound I wanted to go for. Lyrically the song is about the NHS. The fight to protect something of great importance to our country, but equally it could be about fighting for something you really believe in."
Musically, Ratatatat does not vary a great deal from a common structure; tribal rhythms, pop synths, and multiple layers of vocals providing much of the melody.  There seems to be a deliberate repetition of music, allowing the vocals to become the main focus, which are fittingly high in the mix.  The lyrical message is at the forefront, a considered choice as this is Schlesinger's most political release to date. 
'Freedom' is as close as the album gets to a folk song, it is quieter, more refined, the often contrasting rhythms that is a feature of this album toned down.  'Gold' shows promise of a far wider range of influence, whilst album closer 'Circles' further showcases the singers' ability to use her voice as the main instrument, adding layer after layer of vocal melody to build the song towards a fade out to finish the album.  "What goes around comes around" offers a glimmer of hope, or perhaps retribution, on an album that is often looking at the world around us with a level of despair.  It is political and social commentary, albeit with pop melodies.
Various influence can be heard throughout the record, including Vampire Weekend, M.I.A, and probably most notably tUnE-yArDs.  The diversity in this record is subtle, with clashing rhythms and varied instrumentation not always evident at first listen.  Ratatatat is an obvious next step from her 2015 debut, and shows enough progression in songwriting from the alt-pop songstress that we wait with anticipation to see what she brings us next.
Ratatatat from MALKA is available now via the artists website, on Spotify,  and through iTunes.  Stay up to date via the MALKA Website, Facebook, Twitter, and YouTube channel.
Words. Nicholas Cheek.